Hollywood producer Gary Goddard accused of sexual misconduct by 8 former child actors
To the young male actors in his retinue in Santa Barbara in the 1970s, Gary Goddard was an exalted figure. A successful former theater prodigy, Goddard returned through his 20s to direct and mentor child actors in his hometown, vowing to bring the most talented with him to Hollywood. He attracted a constant orbit of devoted boys others referred to as the "Goddardites."
But the seemingly idyllic setting of privilege and promise had a dark edge for several members of the theater group. Four decades later, many of them say they have been haunted by their encounters with Goddard.
Since actor Anthony Edwards wrote in an online essay last month that Goddard sexually abused him as a pubescent actor in Santa Barbara, seven others from the theater group told the Los Angeles Times that their former mentor molested or attempted to molest them as boys.
They describe Goddard's advances as ranging from straying hands on thighs during lulls in a production or fondling in a darkened Disneyland ride, to repeated incidents of sexual abuse during a troupe's overnight stays in a statewide tour. In addition, Edwards and another former theater student said in interviews that a classmate who has since died, Scott Drnavich, told them that he was sexually assaulted by Goddard as a boy.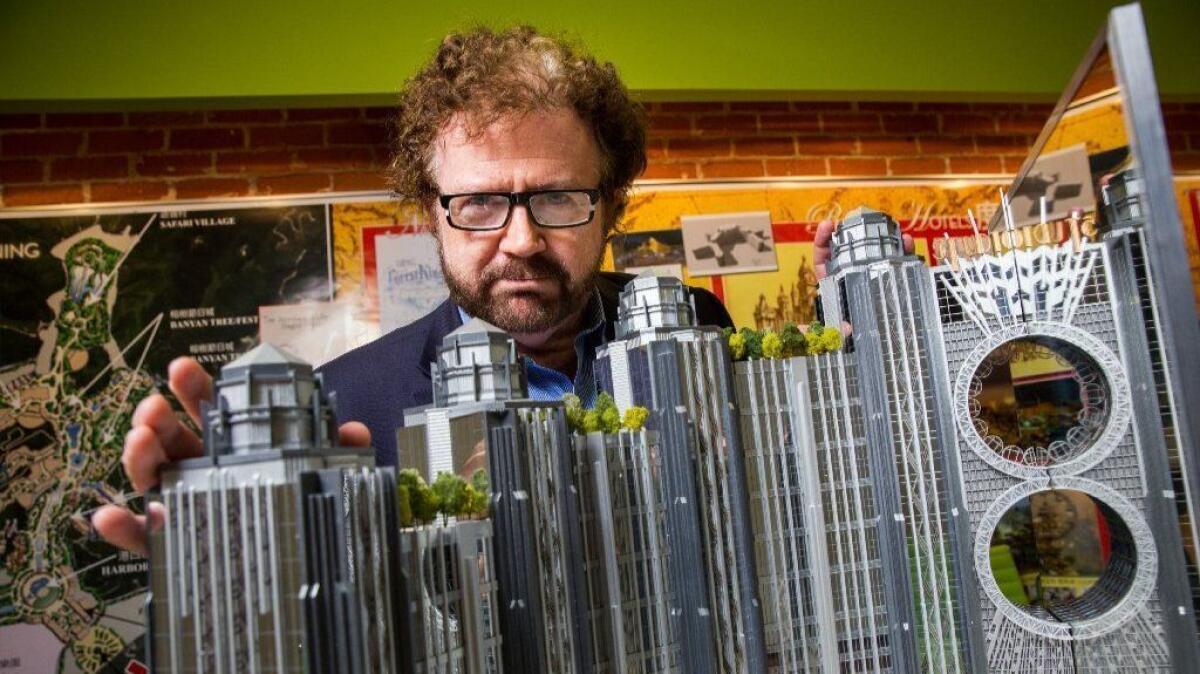 Goddard, 65, has led an eclectic and lucrative career directing, producing and writing in Hollywood and on Broadway, and as a designer of theme parks and other attractions. He declined to be interviewed. His publicist, Sam Singer, disputed the allegations, which he said were "full of innuendo and hearsay."
"If it were possible to prove a negative, Mr. Goddard would debate these 40-year-old allegations," Singer said, but instead would only "categorically deny" their veracity.
Goddard's accusers have gone on to achieve success in Hollywood and other industries, but they say they have grappled with the psychological aftershocks of his alleged abuse. Their personal sagas have involved therapy, tearful revelations to others and dramatic confrontations with the man they once revered.
"This is a man who's attracted to little boys, and attracted in the sickest way," said Edwards, an Emmy- and Golden Globe-winning actor known for roles in "Top Gun" and "ER." "This is not love, this is not friendship what he was doing. It is a horror because it is manipulating young hearts and minds."
'The Lost Boys'
For decades, the seaside hamlet about 100 miles north of Los Angeles was a surprisingly busy incubator for Hollywood talent. Goddard, who graduated from Santa Barbara High School in 1970, acted in and directed student productions with budding stars such as Timothy Bottoms, who along with his three brothers went on to film and television fame.
Goddard, a Disney geek whose mother made sandwiches at the local deli, was on an early similar track to success. He majored in theater, dance and film at the California Institute of the Arts before landing a role at Walt Disney Imagineering, the company's vaunted theme park design group, in 1976.
He continued to stay involved in Santa Barbara, directing youth productions including "Oliver!" and "Jesus Christ Superstar."
To many boys, Goddard was as close as any family member. "He was kind of magical and exciting," said Bret Nighman, a former actor who first met Goddard when he was 13. Edwards described Goddard as a "mentor, teacher and friend," and a "dominant force" in his life. Former actor Mark Driscoll said that for a period of time the shaggy red-haired auteur became "the most important person in my life."
But there was a downside to his attention, several of his former proteges said, causing them to avoid being last in the car with Goddard, or closest to his bed on an overnight trip.
Driscoll said that Goddard repeatedly sexually abused him over the course of three years, though he declined to provide details. "I knew I would have to experience things I didn't want to" whenever the mentor visited, he said. Four Santa Barbara classmates told The Times that Driscoll informed them of the sexual abuse during a get-together two decades ago.
Nighman said that Goddard attempted to molest him on four occasions by the time he was 16, culminating in an incident in 1977 at the mentor's home in which he allegedly rubbed Nighman's crotch and forced the boy to reciprocate.
Nighman's childhood friend Mark Daly, now an attorney in Denver, said that Nighman told him about one of the alleged occurrences of abuse, in which Goddard attempted to fondle him during a touring production of "Peter Pan."
Linus Huffman, who acted in Goddard's "Oliver!" at the age of 13, alleged that Goddard also attempted to use mentoring during the production as an overture to touch him.
"He pulled me aside and put his hands on my legs and went, 'I'm very proud of you,' and was going towards my crotch area," recalled Huffman, who said he extricated himself by telling Goddard he had a show to do.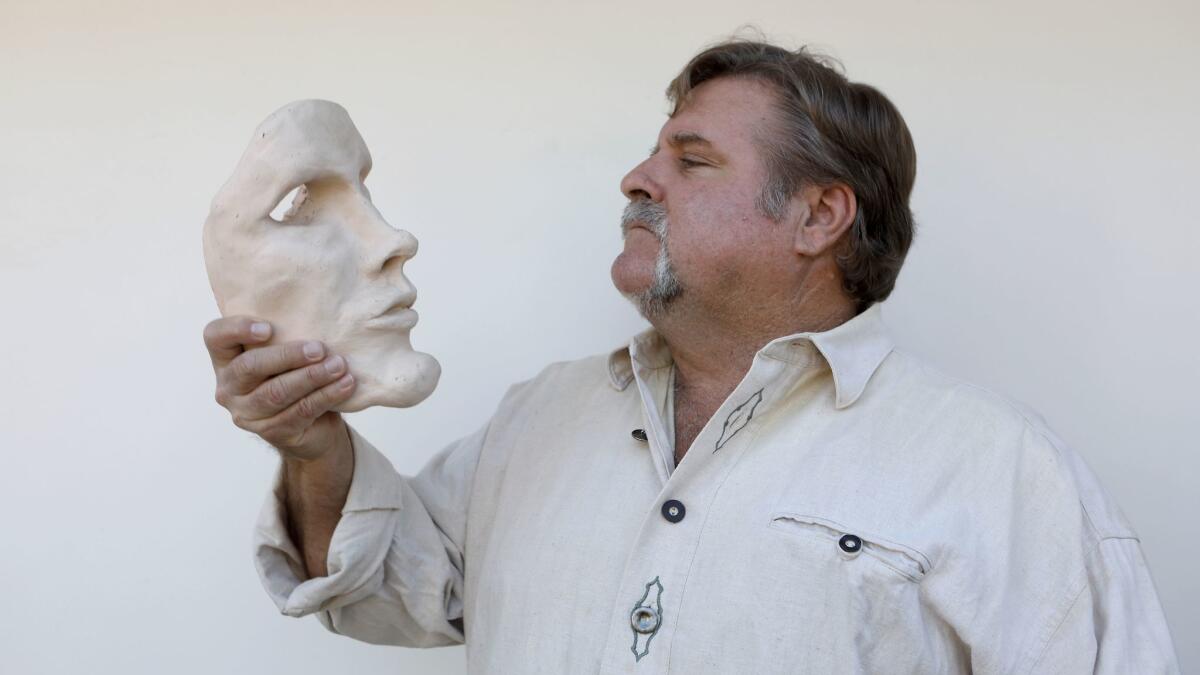 According to several people interviewed by The Times, Goddard's most brazen behavior was exhibited during the "Peter Pan" production. Part of Santa Barbara-based California Youth Theatre, it featured underage auteurs on summer break sojourning in a rickety school bus to packed playhouses around the state. Goddard directed and choreographed the production, giving him close access to its young male actors, many of whom were playing "The Lost Boys," Peter Pan's tribe of loyal acolytes.
'A gut feeling'
Goddard's closeness to the actors drew suspicion from Barbara Costa, the production's self-described "mother hen," hired to care for the boys and girls of its cast.
Costa, 83, said in an interview that she became "highly suspicious" of Goddard's behavior on the tour, and "the way Gary collected these boys. They would swirl around him."
Costa said that Goddard insisted on using a room divider to keep the other adults on the tour away from the boys at night — and then slept on the boys' side.
And on a morning at a camp near Lake Tahoe where the troupe stayed in 1977, Costa said that she saw Edwards walking as if in physical pain, with an "awful expression on his face as if he was about to cry." (Edwards said he didn't remember the incident.)
Costa said she took her concerns about Goddard to California Youth Theatre founder and director Jack Nakano, but she said he expressed skepticism and asked her for evidence. All she had was "a gut feeling like a mother feels for a child," and the matter was dropped, she said. Nakano died in 2009.
In his online essay and in an interview, Edwards alleged that Goddard sexually abused him as a child actor, but would not otherwise elaborate. Two of his cast mates in "Peter Pan," however, described witnessing Goddard molest Edwards during that 1977 tour.
Nighman, 15 during the tour, alleged in his own online essay that after physically fighting to keep him out of his own bed and underwear, he watched Goddard force his way into Edwards' bed instead and sexually molest him.
Another cast member who asked not to be identified said that he witnessed Goddard molest Edwards on the tour during an overnight stop at a Girl Scouts camp in San Diego. Multiple people described the beds in the San Diego camp as having been pushed together, putting Goddard within reach of several boys.
Edwards corroborated those accounts. "Yes, Gary Goddard molested me on the Peter Pan tour," he told The Times in an email.
Many parents were skeptical of Goddard, the former theater students said, but their suspicions were often assuaged when they defended him as a straight arrow who advised against drinking, smoking and drugs.
Edwards said he kept his own alleged abuse secret from his mother, denying it "through tears of complete panic" when she asked about rumors that Goddard was a pedophile.
"He drove a stake between kids and their parents," Driscoll said.
Perhaps no secret was as bitterly kept as the alleged sexual assault of Drnavich. He was a talented young actor, dancer and singer, who was 15 when he played "Freckles," one of the Lost Boys.
Three people told The Times that he later shared with them his claim of childhood sexual abuse.
Edwards said that he and Drnavich confided in each other about their encounters with Goddard. Drnavich, in a fit of anger over the lingering effect he said the abuse was having on his adult relationships, told him that Goddard had sexually assaulted him "on many occasions."
Another friend of Drnavich, who asked not to be identified, said that Drnavich told him as well "that Gary had molested him various times when he was a minor."
Lissa Liggett, a childhood friend from Santa Barbara, said that Drnavich told her on multiple occasions of having been sexually assaulted by an adult, who he claimed had also molested Edwards.
Drnavich died of HIV/AIDS-related complications in 1997. Several of his friends said that he was haunted by the sexual abuse. "He was such a beautiful, funny, innocent person, which made it worse to watch how he suffered," Liggett said.
Singer, Goddard's publicist, said that Drnavich is "no longer with us to deny this and cannot speak for himself" but provided letters which he said showed the "warm and positive" relationship the two men had as little as seven months before Drnavich's death. The letters, according to Singer, thanked Goddard for a computer and a camera for his business.
Drnavich's mother, Arline Drnavich, said that her son never disclosed to her any sexual abuse. Goddard was a big part of Drnavich's life and "very respectful," she said, particularly after her son's death.
Drnavich, 88, said she learned in the last month that her late son's friends were circulating the allegation that he said he had been sexually assaulted. "It's hard to understand, but it's very hurtful, that's for sure," she said.
An angry confrontation
As Goddard's profile grew in Hollywood, he retained links to the boys he had encountered in Santa Barbara. His most significant film credit is as director of 1987's "Masters of the Universe," a critical and commercial flop, but as a manager he launched the careers of hometown kids Edwards and Eric Stoltz.
And he developed a career as a designer of theme parks and other attractions, co-founding Landmark Entertainment Group with a former Santa Barbara classmate. The company had backing from Saudi Prince Al-Waleed bin Talal, who was partnered with late pop star Michael Jackson. Goddard later founded the Goddard Group, which has been involved in multibillion-dollar projects, including the design of mega-casinos in China.
Goddard is taking a leave of absence as CEO so that the company can "continue their projects undistracted by recent allegations," the company announced last month.
He hired several former Santa Barbara proteges to work for him in Landmark and in other roles. Those included Driscoll, an executive at Landmark from 1987 through 1996.
Singer, in denying the allegations, questioned accusers who "maintained personal and professional relationships with Mr. Goddard well into adulthood, and now, out of the blue, are making false, disparaging and defamatory statements."
Driscoll cited "the long-lasting kind of influence and power" that he said Goddard still had over him.
In 1990, while still employed by Landmark, Driscoll said that during a get-together with a group of close friends from the Santa Barbara theater, one of them broke down crying, alleging that he had been sexually abused as a child by Goddard.
According to Driscoll, the other men shared their own allegations about Goddard, until all six men in the close friend group had disclosed that he had sexually abused them as children.
Four of the other men involved corroborated Driscoll's account of the confessional, and described to The Times their own allegations of having been sexually abused by Goddard as children. They each asked not to be named in this article.
One of the men alleged that Goddard molested him during a stop on the "Peter Pan" tour, by unzipping his sleeping bag and fondling him. Another alleged that Goddard masturbated him on a drive home from Disneyland. A third former student alleged several years of "surprise attacks" involving "aggressive kissing" and groping by Goddard, including an episode of fondling in a dark ride at Disneyland. A fourth man said that on overnight visits as a teenager to Florida — where Goddard was directing stage shows for Disney World — and Los Angeles, Goddard had him sleep in the same bed as him and masturbated him.
Fueled by "anger and disbelief," Driscoll said, the group of men drove that night to Goddard's home near the Hollywood Reservoir, where they banged on the door and confronted their "white-faced and quiet" former mentor. Driscoll said that Goddard listened to their grievances and apologized.
In a statement to The Times, Janie Mudrick — mother to Goddard's child — denied Driscoll's allegations that Goddard abused him. Mudrick, a Santa Barbara native, said she was 13 when she met Goddard, who was 18, and there was "never any indication or proof of any of the claims" involving Driscoll. Referring to Driscoll's allegation that Goddard "groomed" his victims, Mudrick said it "wasn't grooming — it was care."
In his own account, Edwards said that he confronted Goddard about the sexual abuse during an encounter at an airport two decades ago. Edwards wrote that Goddard "swore to his remorse and said that he had gotten help," and that he "felt a temporary sense of relief."
But that relief dissipated in 2014, Edwards said, when Goddard was accused in two federal lawsuits of sexually abusing underage boys in the 1990s and 2000s. (The suits were voluntarily dismissed within a year, with an attorney for the plaintiffs apologizing to two other defendants for including them in the claims. Goddard's publicist called the litigation "fraudulent.") Edwards' "rage resurfaced" at Goddard, he said, and friends directed him to a therapist specializing in the treatment of sexual abuse victims.
He said he drafted his essay implicating Goddard when he finally felt "able to talk about it as a survivor and not as a victim." Before he decided to publish the account, film mogul Harvey Weinstein was publicly accused of alleged sexual assault and harassment, opening the floodgates for grievances about other alleged abusers. Edwards published his account Nov. 10, spurring others to tell their own stories about Goddard.
"In a sense, it's truly my 'me too,'" said Edwards, who added that he's since been inundated with correspondence from victims of sexual abuse. "The amount of letters and emails I've gotten has been heartbreaking, but also fantastic because people are healing."
gus.garcia-roberts@latimes.com
Twitter: @ggarciaroberts