Rating 2015's holiday music: the merry and the 'meh'
We assume that fans of R&B diva Toni Braxton or holiday rock juggernaut Mannheim Steamroller will snap up their holiday albums. The challenge this time of year, every year, becomes separating the Yuletide wheat from the chaff and pointing listeners to those collections with something to offer those not already converted. Among the new releases below, those rated with three stars or more should fill that bill.
------------
FOR THE RECORD:
Holiday soundtracks: An article in the Dec. 20 Arts & Books section rating the holiday music of 2015 referred to Brian Setzer as a British guitar ace. Setzer is an American. —
------------
*** The Ellas, "Merry & Bright" (Scat Pack). Credit the jazz-pop vocal trio's ambition: singer-songwriters Jennifer Denmark, Melissa Fuller and Emily James have whipped up 16 original songs — to support their delightfully throwback harmonies. They're all about snow, Santa, holiday lights and keeping warm with someone to love. A sparkling backdrop for your Yuletide gathering.
** 1/2 India.Arie and Joe Sample," Christmas With Friends" (Soulbird/Motown). The R&B singer-songwriter teams with the esteemed jazz keyboardist for a low-key outing. The collaboration is suitably warm, though a few more musical sparks like those brought by Dave Koz and Trombone Shorty on "I've Got My Love To Keep Me Warm" would have been nice. Other guests include Michael McDonald, Kem, Brandy, Tori Kelly, Kirk Whalum, Gene Moore and Khristian Dentley.
** Tony Hadley, "The Christmas Album" (Verve). The Spandau Ballet singer's holiday entry comes with a big-budget production on a broad spectrum of modern-age holiday tunes. There's the Pogues' hardscrabble "Fairytale of New York" (with Nina Zilli), Emerson, Lake & Palmer's "I Believe in Father Christmas," N Sync's "I Don't Spend One More Christmas Without You" and, delving into rock history, Chuck Berry's "Run Rudolph Run." Primarily for the Spandau faithful.
*1/2 Caleb Collins, "Christmas" (Caleb Collins). The Nashville-based Christian pop singer and songwriter takes a Rat Pack-inspired approach, minus any swagger or attitude. The result is competent but thoroughly bland.
*** The dB's & Friends, "Christmas Time Again" (Omnivore). This is an anomaly: A holiday album that continues to evolve over the course of numerous reissues in the last 30 years. The latest iteration opens as its predecessors have with the dB's original "Christmas Time" but now finds room for tracks from Robyn Hitchcock, Yo La Tengo and Big Star's Third. Holiday and indie spirit abound.
** 1/2 Steven Davis, "This Is Christmas" (First Second). What's harder? Bringing life to hyper-familiar Yuletide standards or crafting new songs that stand a snowball's chance of competing with "Have Yourself a Merry Little Christmas" and "White Christmas"? Singer-composer Davis and co-writers Alissa Moreno (who also co-produced the album) and Josh Charles take the second path with a batch of jazz big-band numbers that swing under the baton of conductor-arranger Andy Farber. Few seem destined for classic status, but the warmly atmospheric "By the Fireside" probably has the best shot.
** 1/2 Barbara Dennerlein, "Christmas Soul" (MPS). There's an old-school vibe to this modern-day session by Hammond B3 organ whiz Dennerlein and her combo. The organ is centerstage, but Dennerlein often shares the spotlight with woodwind player Magnus Lindgren, who brings a Stan Getz cool to his sax solos, and singer Zara McFarlane. Those not utterly enamored of the B3's charms might start to feel interest fade, however.
** 1/2 Danny Gokey, "Christmas is Here" (BMG). The "American Idol" alum applies his dusky tenor to a batch of mostly upbeat holiday fare, with a nice gospel-by-way-of-Motown arrangement on the album opener "What Christmas Means to Me." Sometimes he veers into Foreigner-ish "I Want to Know What Love Is" territory, but that sort of comes with the Christian adult-pop territory.
*** The Count Basie Orchestra, "A Very Swingin' Basie Christmas!" (Concord). Williiam James "Count" Basie has been gone for 31 years, but the orchestra bearing his name swings on, now under the direction of trumpeter Scotty Barnhart. The band is joined by notable friends: Johnny Mathis, Ledisi, Ellis Marsalis and Carmen Bradford in this collection, which is enlivened by the orchestra's signature punchy horns.
*** 1/2 Gordon Goodwin's Big Phat Band, "Wrap This! A Big Phat Christmas" (MOC). This big-band session is a thorough treat, with imaginative arrangements elevating well-trod tunes into revelatory instrumental excursions. Not just for the jazz-inclined.
** 1/2 Rocknoceros, "Happy Holidays from Rocknoceros" (Rocknoceros). This Washington, D.C., trio specializing in kids' music takes a nicely broad view of holiday music, supplementing the central Christmas and Hanukkah choices with nods to Thanksgiving, Halloween and New Year's. The schmaltz that often sinks kids music for anyone beyond elementary school age thankfully is mostly kept in check here.
*** David Myles, "It's Christmas" (Factor). The Canadian guitarist and singer brings genuine humility to his collection of holiday classics, a couple of below-the-radar covers and three originals, applying a Chet Atkins-like instrumental acumen without a shred of exhibitionism. Totally refreshing in its low-key charm.
*** The David Benoit Trio, "Believe" (Concord). Singer Jane Monheit and the All-American Boys Chorus join the estimable jazz pianist for this eminently tasteful session. He's long been a fan of Vince Guaraldi's "A Charlie Brown Christmas" music and offers a spirited take on "Christmas Time is Here" along with standards such as ""The Christmas Song," "Santa Claus is Coming to Town" and "Christmas Waltz."
*** Sharon Jones & the Dap-Kings, "It's a Holiday Soul Party" (Daptone). Retro-soul queen Jones and her turn-on-a-dime band deliver a smart and punchy party inclusive enough to get started with "8 Days (Of Hanukkah)" before powering through a number of traditionals as well as welcome left-field choices including "Ain't No Chimneys in the Projects" and the delightfully sultry "Big Bulbs."
** 1/2 LeAnn Rimes, "Today is Christmas" (Prodigy). The country diva scores points for turning to new or little-known songs examining the spirit of the holidays in this outing. The bouncy title track is one of two originals Rimes wrote with Darrell Brown, adding a cheery R&B/south-of-the-border ode to the ever-expanding canon of Christmas celebrations. The holiday standards have a harder time rising above sameness.
** KC and the Sunshine Band, "A Sunshine Christmas" (BFD). The good news? There's no "Get Down (the Chimney With Santa) Tonight" on this album from the '70s and '80s pop-disco hitmakers. The bad? They do serve up "Jingle Bell Boogie," a corny ode to "Jungle Boogie." Front man and band namesake H.W. Casey is no Bing Crosby, something that becomes clear on "Do You Hear What I Hear?" But his "Let's Go Dancing With Santa" should elicit a smile from for all but the most committed Scrooges.
*** Nick Lowe & Los Straitjackets, "The Quality Holiday Revue Live" (Yep Roc). Brit-pop master Lowe turned in a charmer of a holiday album in 2013 with "Quality Street: A Seasonal Selection for all the Family," and several of those songs are given live-wire rendition in this collaboration with the Nashville-based instrumental group Los Straitjackets. There are also a couple of chestnuts from Lowe's own catalog, and a knockout run-through the "Linus and Lucy" theme.
** The Braxtons, "Braxton Family Christmas" (Def Jam). Toni Braxton is joined by her sisters and Braxton Family Values co-stars Traci, Towanda, Trina and Tamar on this batch of eight R&B-slanted holday tunes. The overloaded arrangements and overabundance of snap and claptracks tend to smother the singers' earnest efforts to channel the holiday spirit.
*** Judith Owen and Harry Shearer, "Christmas With You" (Twanky Records). Singer-songwriter Owen and her husband Shearer combine three originals with another three holiday-themed tracks recorded live at Largo in Los Angeles, where they'll return for their annual Christmas shows Dec. 19 and 20. Owens' wistful jazz and pop-savvy vocals on "The Best Things" and "(I'll Sing) Silent Night For You" are truly moving, and bring balance to the irreverent humor of "How Did This Thing Get in Me?" and "What Do You Get For the Man Who Has Nothing?"
* Greg Page, "Here Comes Christmas!" (Yellow). The Australian singer best known for his role with children's group the Wiggles lays it on thick. Presumably he knows his audience, but anyone older than 6 is going to find his relentless cheer exhausting over the course of 26 tracks.
*** Rhonda Vincent, "Christmas Time" (Martha White/Upper Management Music). The award-winning bluegrass singer-instrumentalist applies her deft touch to a dozen holiday tunes. The essential humility of stripped-down bluegrass ensemble typically is a good fit with holiday music, and the only time the spirit waivers is in the overly homespun reading of "Twelve Days of Christmas."
*** The Brian Setzer Orchestra, "Rocking Rudolph" (Surfdog). Since Setzer's first holiday recording in 2002, he's found gold with his Yuletide-season tours. Returning to the studio with his big band, the guitar ace benefits from inspired arrangements that bring rock swagger to the kind of large-scale orchestrations used in days of yore by Sinatra and the other Rat Packers. Bonus point for "Yabba-Dabba Yuletide," a great transformation of "The Flintstones" theme song into newly minted holiday classic.
*** Sons of Serendip "Christmas: Beyond the Lights" (Rich Life). There's a heavy production sheen layered on this batch of mostly ultra-familiar seasonsal songs, but this Boston quartet finds fresh ways to explore them with imaginative arrangements. A mostly welcome experiment.
** 1/2 Chris Tomlin, "Adore" (Sixstep/Sparrow). The Texas contemporary Christian singersongwriter brings the kind of reverence you'd expect to his Christmas album, which includes about half traditional carols and half originals. Arrangements are often stentorian, but Tomlin's sincerity usually works its way above the instrumental overdrive.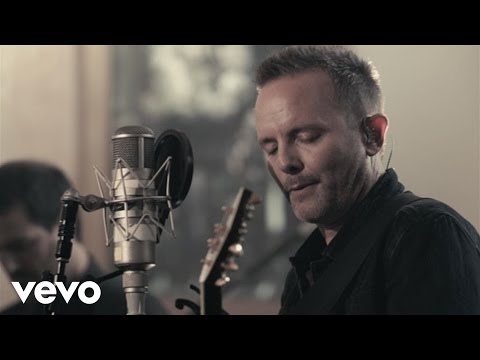 ** Mannheim Steamroller, "Live" (American Gramaphone). Mannheim Steamroller creater Chip Davis' periodically takes his cast-of-thousands synth-heavy approach to holiday music on the road. This set gathers 18 songs recorded in 2014 in Omaha, Neb. and is sure to be welcomed by anyone lamenting the absence of a new Trans-Siberian Orchestra Christmas album this year.
** 1/2 Laura Story, "God With Us" (Fairtrade). The South Carolina Christian-pop singer-songwriter goes off the map with a handful of recent-vintage songs. She blends sincerity with bright Christian pop musical framing that will largely be of interest to the faithful.
** 1/2 Various artists, "Christmas Queens" (Producer Entertainment Group). They're billed as "the top names in the world of drag," and the likes of Violet Chachki, Ginger Minj, Sharon Needles and the #AAAgirls get predictably outrageous in this blend of holiday standards ("Jingle Bells," "Toyland," "We Wish You A Merry Christmas") and skewed originals ("Christmas Sweater," "Christma-Hannu-Kwanzaa-Ka"). The joke stars to wear thin about a dozen tracks into this 16-song collection, but the overall spirit is enlivening.
Get our L.A. Goes Out newsletter, with the week's best events, to help you explore and experience our city.
You may occasionally receive promotional content from the Los Angeles Times.