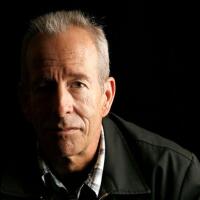 Randy Lewis covered pop music for the Los Angeles Times from 1981 to 2020, working in that time as a reporter, music critic and editor for the Calendar section. He has interviewed most of the members of the Rock and Roll Hall of Fame. He's also written first-person accounts of performing the music of Shostakovich and Prokofiev on clarinet and singing Mozart's Requiem with world-class professionals. In addition, he enjoys belting out "Wooly Bully" in dive bars with his band, the Rounders.

Latest From This Author
Lightfoot had a string of folk-rock hits in the '70s, including 'Sundown,' 'If You Could Read My Mind' and 'The Wreck of the Edmund Fitzgerald.'

Loretta Lynn was arguably the most important female figure in postwar country music as her music challenged the norm of domestic life in rural America.

John Prine, who survived cancer and heart issues, died from COVID-19 complications. The Grammy winner was known for his keen observations and mordant humor.

Late Thursday night, Bob Dylan released "Murder Most Foul," the first original song he's made available since 22.

The veteran singer-songwriter believes he caught the virus while performing a benefit show in New York: "I feel very fortunate. It didn't knock me out that bad."

Local terrestrial radio stations have seen engagement and ratings rise as L.A. residents seek information and comfort during the COVID-19 pandemic.

Historic recordings by Dr. Dre, Whitney Houston, Glen Campbell, Mister Rogers are among 25 new inductees into the Library of Congress' National Recording Registry.

The Recording Academy and MusiCares announced a joint fund to aid musicians and music professionals affected by the coronavirus.

Two local giants, Live Nation and AEG, dominate the touring industry. They should be able to weather the impact of coronavirus, but others may not be so fortunate.

Live Nation and AEG, North America's largest concert promoters, have suspended all tours through March due to the coronavirus pandemic.