What to listen to now: CRX, Common and more
A weekly round-up of must-hear music from The Times staffers. This week's picks include the latest from politically aware hip-hop star Common as well as a solo debut from a member of the Strokes.
CRX, 'New Skin' (Columbia)
Has any rock band ever spun off as many side projects as the Strokes?
Joining a long list of acts that includes singer Julian Casablancas' Voidz and bassist Nikolai Fraiture's Summer Moon, Strokes guitarist Nick Valensi just released his debut album as the frontman of CRX, a Los Angeles-based combo that also features Richie Follin of Guards and the Willowz.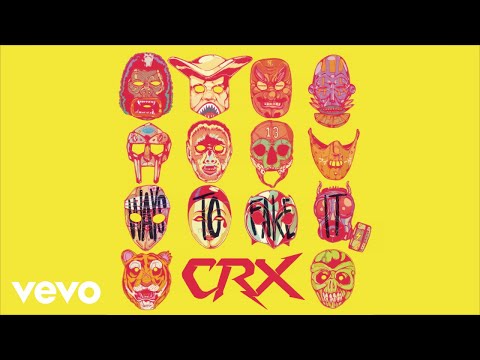 On "New Skin" — produced by Queens of the Stone Age's Josh Homme (fresh from his work on Lady Gaga's latest) — Valensi clings to the crisp tick-tock guitars he favors in his day job. But CRX juices those tidy riffs with '80s-style synths that give tunes like "Anything" and "Ways to Fake It" a serious Cars vibe. — Mikael Wood
Common, 'Black America Again' (Def Jam)
There's only one qualm to pick with the latest from the veteran Chicago-bred rapper: Where was it three months ago?
"Black America Again," a politically volatile work that's as pointed as it is sensuous, should have been soundtracking this election season rather than arriving just days before it was time to vote. The self-professed rapper-actor-activist has delivered a modern-day hip-hop answer to Marvin Gaye's "What's Going On," tackling everything from romance to the wage gap to the lack of diversity in Hollywood with a political bent.
Sure, there's a black man in the new "Star Wars" trilogy that Common acknowledges on the jazzy, Stevie Wonder-bolstered and James Brown-sampling title track, but "maybe you need two, and then, maybe then we'll believe you." There's more where that came from, from the R&B-inflected tale of survival that is "Little Chicago Boy" to the long-lost vintage soul of the heartbreakingly optimistic "The Day Women Took Over." BJ the Chicago Kid croons the chorus: "When women take over the world … maybe one day we will see peace and unity the way it's meant to be." We'll keep waiting. — Todd Martens
Washington Phillips, 'Washington Phillips and his Manzarine Dreams' (Dust to Digital).
Early gospel singer Washington Phillips died in 1954, but there's something about his recordings that penetrate time and space, and the evidence permeates this beautiful combination book and compact disc package.
The black singer, whose work has been covered by Ry Cooder, Linda Ronstadt and Will Oldham (Bonnie "Prince" Billy), recorded 18 gospel-blues sides in the late 1920s that featured an ethereal handmade instrument that he called a manzarene. A handmade box on which Phillips is said to have strung violin strings, the instrument resembled an autoharp or zither, and its distinctive tone drove fire-and-brimstone works that are both delicate and commanding.
Like all releases by Atlanta-based Dust to Digital, the package is stunning and features essays, photographs and recording notes. -- Randall Roberts
ALSO
What to listen to now: The Drive-By Truckers, Lambchop, Wet and Public Image LTD
What to listen to now: D.R.A.M., Colbie Caillat, NxWorries and Weyes Blood
Why Donald Trump keeps celebrating victories with a grim Rolling Stones song
Get our L.A. Goes Out newsletter, with the week's best events, to help you explore and experience our city.
You may occasionally receive promotional content from the Los Angeles Times.