With Hollywood in mind, Ermenegildo Zegna aims to reinvent the red carpet
Let it be known that Italian designer Alessandro Sartori was bewitched by Los Angeles long before it became the recent obsession of fashionistas, social influencers and other tastemakers. And, well, who could blame him?
"I love — I love, literally love — the light," said Sartori, artistic director at Ermenegildo Zegna. "The city has fantastic light because of the ocean and the sky. I feel particularly good there. You can have a day of working, working, working and then relax. There's a fresh vacation feeling. I have a great connection with it." Then he slyly added, "I liked it before people were talking about L.A. so much."
That he loves the City of Angels was an added bonus when the 51-year-old designer flew to the West Coast late last year for a visit. It wasn't for a holiday. The reason behind the transatlantic flight was to get some face time with the city's army of celebrity stylists and introduce them to Ermenegildo Zegna Couture's Red Carpet Collection.
Over lunch at the label's sleek three-story, 5,800-square-foot store on Rodeo Drive in Beverly Hills, Sartori previewed a capsule of men's eveningwear looks, ranging from classic to contemporary, made specifically with a celebrity's needs and desires in mind. Ultimately, the collection displays the full creative prowess of the brand under Sartori's direction since his appointment as artistic director in 2016.
With the run-up to the Oscars fully underway, we've already been seeing the full breadth of the collection's offerings on the backs of notable men. For example, take John Legend who opted for a classic tuxedo silhouette for an early January gala in Santa Monica. The look took a traditional tuxedo pant and paired it with a subtly flashy shawl-collar jacket in a brocaded midnight blue.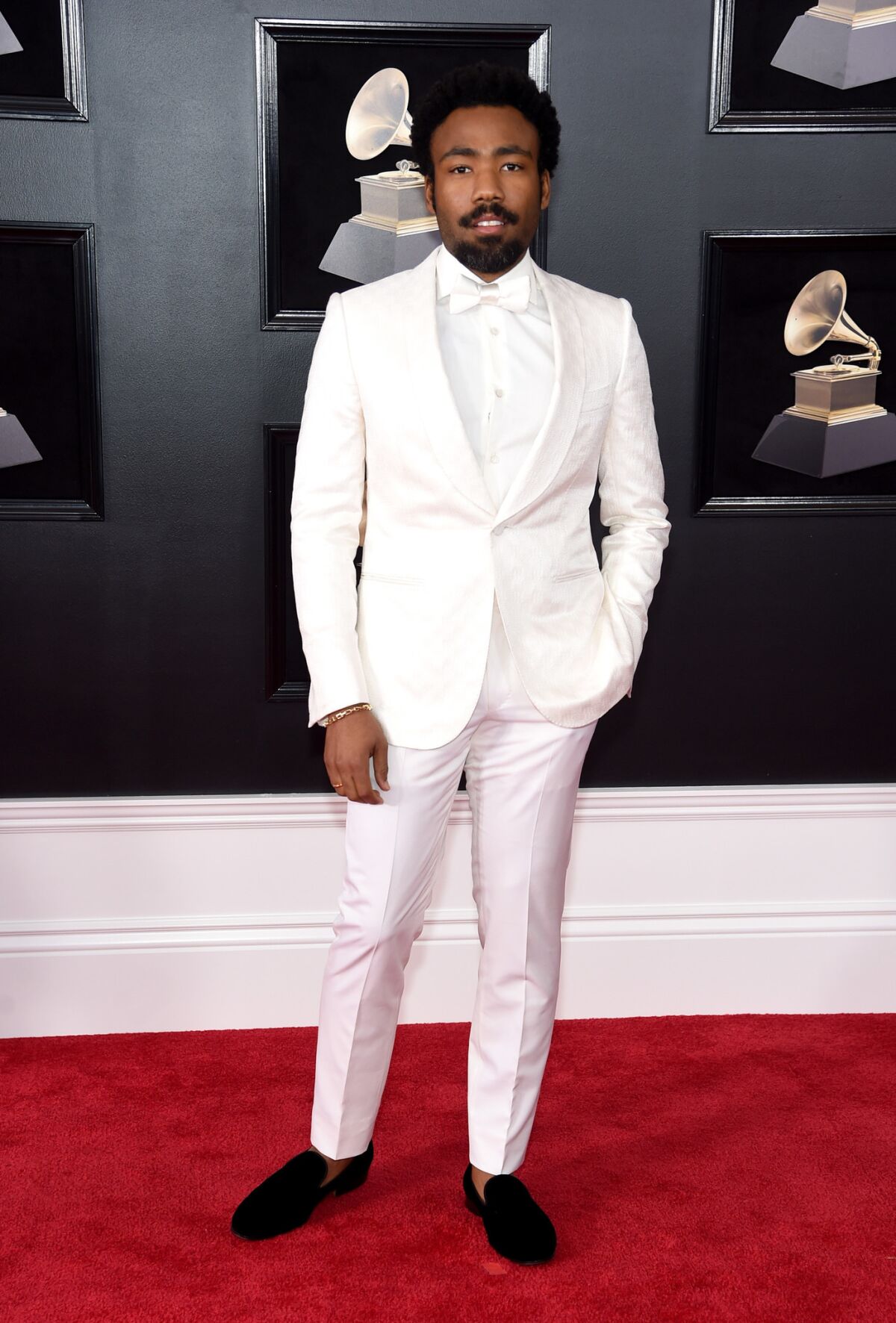 Then there was Donald Glover, who wore a tuxedo in a printed silk jacquard fabric to the Grammy Awards in New York. (Using his stage name, Childish Gambino, Glover won for traditional R&B performance for the song "Redbone.") The sartorial twist of course was that Glover's tuxedo came in a refreshing all-white. (The risk paid off as he made GQ's best-dressed list.)
Rapper Big Sean took the formal out of formalwear when he rolled up to the Billboard Power 100 List event in New York wearing mohair tuxedo trousers from Zegna paired with a vest and white knit crewneck, a sort of deconstructed eveningwear look that he pulled off with aplomb. The look spoke to the way young men, unfettered by conventions of traditional eveningwear, want to dress now. Although on the other end of the spectrum, there was the actor Lakeith Stanfield, who wore a Zegna Couture wool tracksuit during the Sundance Film Festival this year.
These four distinct looks help demonstrate the variety of offerings in the Red Carpet Collection, and it's no coincidence that the styles also happen to mirror the way that men, who are embracing fashion more than ever, are exercising freedom in the way they choose to represent themselves through their clothes.
No longer do red carpets need to be seas of cookie-cutter black tuxedos for men. With newer, more contemporary options, stars have the flexibility to express themselves in ways big and small. That was Sartori's mission.
"Everyone wants color. Everyone wants something special," said Ilaria Urbinati, the L.A. stylist to actors including Armie Hammer, Bradley Cooper and James Marsden — men who certainly spend their fair share of time on red carpets. It was Urbinati who put Glover in the white tuxedo. "Even compared to just a year ago, guys are looking for something bolder," she said.
When the collection was previewed last year, Urbinati said she put a hold on certain looks as she's especially attracted to the brocades and richer colors right now. She said don't expect the risk-taking to end after Oscar night. "The guys are keeping tabs on each other," Urbinati said. "So if one person is pushing the envelope, then the others want to."
So at Zegna, how does the process begin? Sartori said he likes to work directly with clients when he can and have lunch or a drink with them. (The Beverly Hills Zegna store has a private terrace to host VIP guests.) "I talk to them," Sartori said. "How do you feel? Where do you want to go? What do you need to achieve? What about your personality do you want to push a little further? It's from these moments that I really understand who they are, who they want to be, what they want to do. This is really key."
Zegna is not only an Italian design powerhouse. It also creates its fabrics in its own mills and provides those fabrics to other luxury labels. This gives Sartori access to a vast offering of textiles but also unprecedented control over how things are constructed.
Sartori mentioned a bomber jacket and blouson, two items traditionally thought of as sportswear, that he has made in Zegna's tailoring facilities, imbuing their casual feel with the precision of world-class suiting.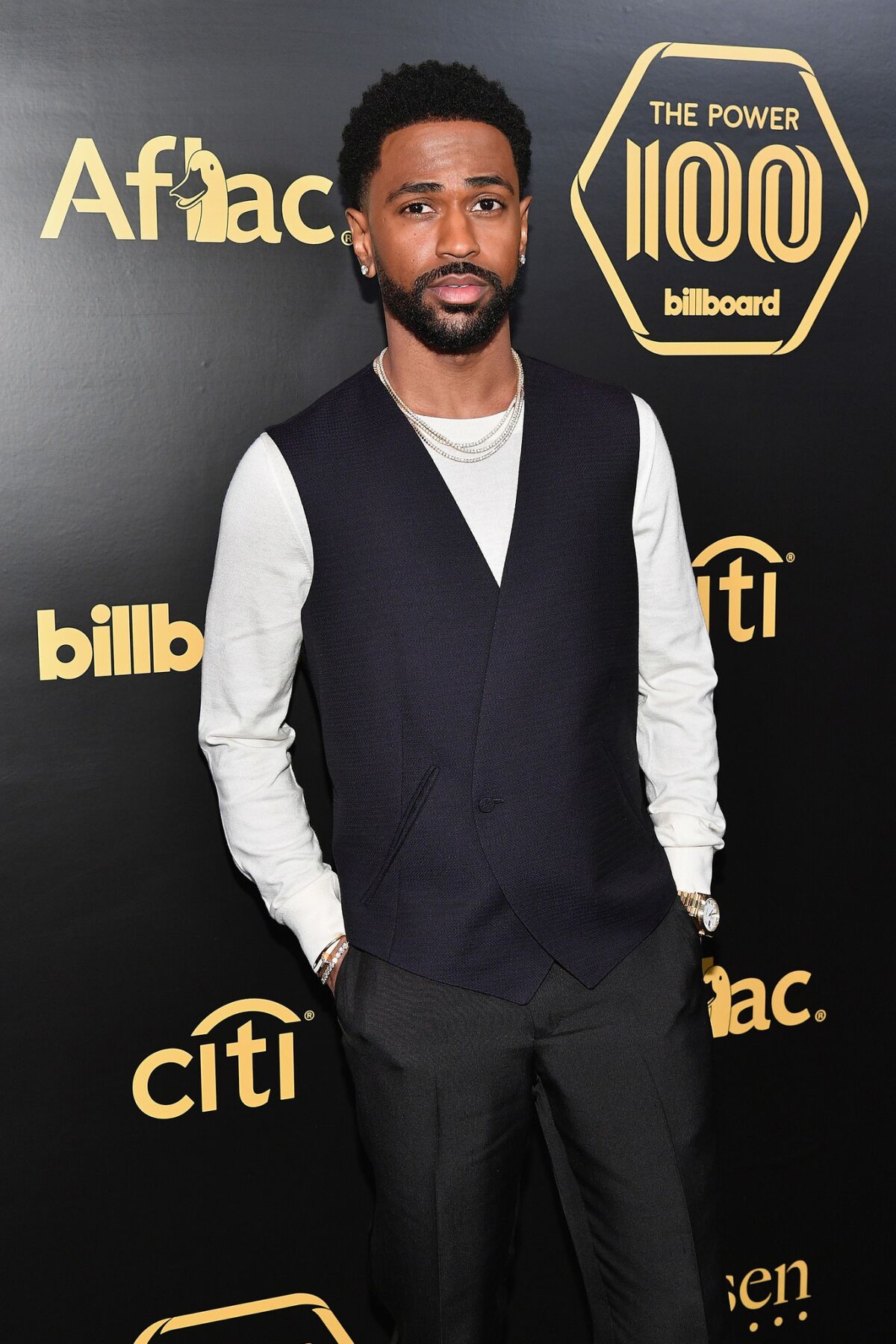 It's those unseen internal details — the construction of a shoulder, say, or the cut of a sleeve — that can make a big difference, even if a consumer can't pinpoint how, exactly, Sartori engineered the piece just so. These sorts of elements, he said, will trickle down through the rest of the brand's designs — from bespoke and made-to-measure to ready-to-wear.
As the 90th Academy Awards approaches, Sartori was mum on who's looking to wear Zegna on Hollywood's biggest night — no doubt the details are still being hammered out — but he mentioned he's friendly with Luca Guadagnino, the Italian director of "Call Me by Your Name." (It's a film, which stars Timothée Chalamet and Hammer, that Sartori calls "particularly touching.")
Sartori said he enjoyed Frances McDormand's performance in "Three Billboards Outside Ebbing, Missouri." ("It's a strange movie," he said. "She is a bit provocative. She's doing this part, which is not exactly what I like, but she's fantastic as an actress.")
Although the Red Carpet Collection shows how the Zegna brand is dedicated to becoming a go-to for celebrities and other Hollywood VIPs, Sartori has the global purview of the Ermenegildo Zegna brand to oversee, which includes the new Couture XXX Collection of mix-and-match essentials ranging from $135 to $2,295 that was unveiled in Los Angeles late last year.
"I like the idea of evolving, moving and shaping the modern silhouette of tomorrow — but grounded, though, in human craftsmanship," he said. "An interesting mix of tailoring and sportswear, of technical and crafted, of organic and technical. But also to have a very chic, modern Italian style."
For fashion news, follow us at @latimesimage on Twitter.
---