Edible cricket farm coming soon to Van Nuys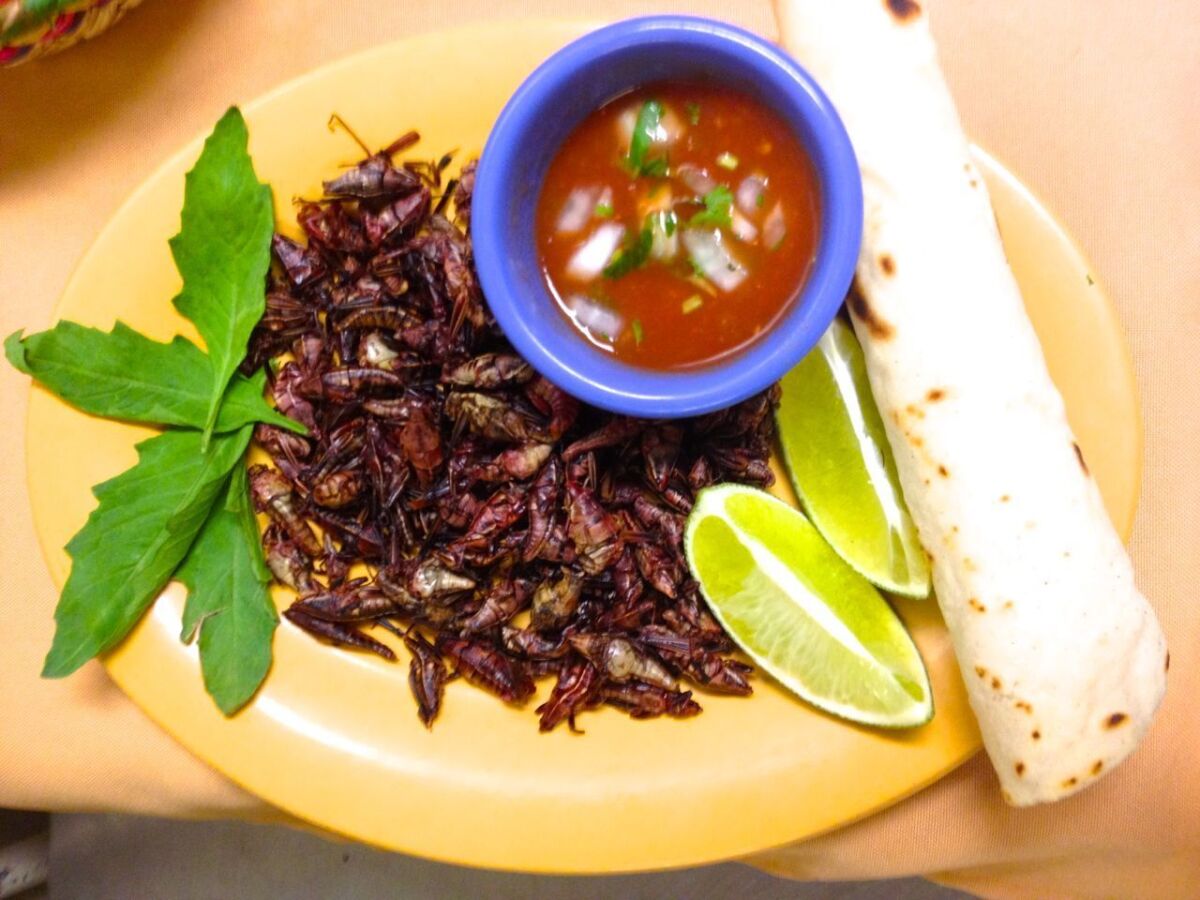 Chirp chirp — it's your dinner calling.
Is Los Angeles ready to eat crickets? Well, yes, we've been eating them for a while now. Guelagetza serves crickets two ways, Petty Cash has off-menu chapulin tacos, and you can get a half-pound bag of crickets at Expression Oaxaquena. And now a 25-year old plans to open an edible cricket farm in Van Nuys.
Unlike many of the existing cricket farms around the U.S. that supply pet stores and bait shops with critters, the planned San Fernando Valley farm, called Coala Valley Farms, will be the second U.S. farm to raise crickets for your breakfast, lunch or dinner. The first edible cricket farm actually opened in Ohio last year.
"One of the most important things Los Angeles has to offer is how forward-thinking it is," Coala Valley Farms co-founder, 25-year-old Elliot Mermel, told Daily News. "When you step back, Los Angeles was early in adopting environmental policies, and food fitness trends. That's how we ended up here."
Coala Valley Farms leased a 7,000-square-foot warehouse where the company plans to raise more than 150 bins, with 2,000 crickets each. The farm will supply restaurants and larger companies with cricket powder, meant to be used in everything from cookies to protein shakes and chips.
If you do a quick Amazon search, a .22-pound bag of cricket powder sells for around $12.
Just last year, a company called Six Foods launched a Kickstarter campaign to make cricket chips and cookies using a cricket flour made by slow-roasting milled crickets. The company has since started selling its cricket chips, called Chirps, which are made with beans, rice and cricket flour with various flavors.
According to Daily News, Mermel also plans on launching a Kickstarter campaign to help fund Coala Valley Farms.
"Our team is dedicated to providing the world-wide community with an affordable, high-grade cricket protein powder," reads the farm's mission statement. "Our passions lie in striving to have the happiest crickets, consumers and planet that we inhabit."
So the next time you order a kale smoothie, it could come with cricket powder.
7646 Densmore Ave., Van Nuys, www.coalovalley.farm.
I like things that go crunch. Follow me on Twitter @Jenn_Harris_
---
Get our L.A. Goes Out newsletter, with the week's best events, to help you explore and experience our city.
You may occasionally receive promotional content from the Los Angeles Times.