Higher Learning: Academics push for California to switch to universal bar exam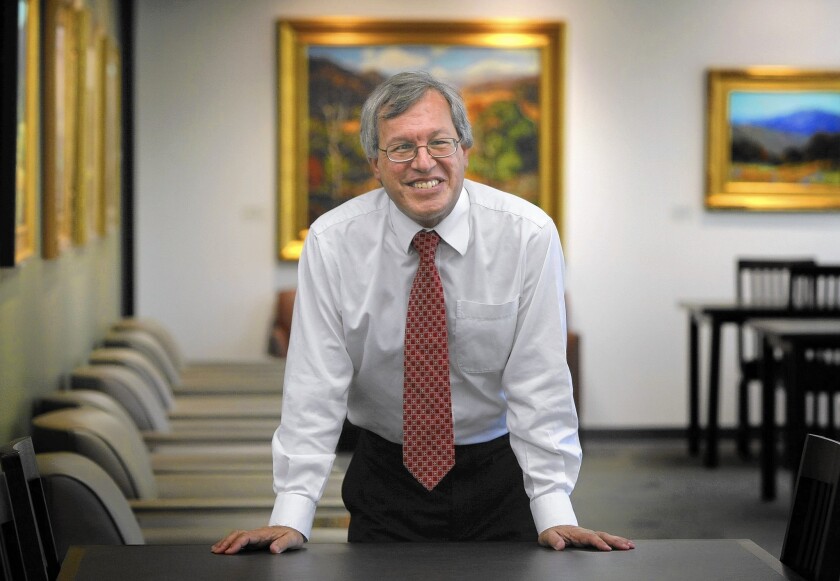 Prospective attorneys in California have to answer at least 200 questions during the bar exam, a three-day marathon that quizzes them on legal matters big and small. And, some experts say, the ones that have the least bearing on whether they'll become successful attorneys end with the phrase "answer according to California law."
A growing number of academics are pushing for California to join states that have moved to a test that only focuses on national matters.
Known as the universal bar exam, the test was first adopted by Missouri and North Dakota in 2011. Since then, 14 other states also decided to use the test, including New York, where the chief judge said in May that the state would begin administering it in 2016.
Many states could follow New York's lead, especially because more people take the bar there than anywhere else. Last year, nearly 15,000 people took the New York bar exam. California came in second with about 13,000, according to the National Conference of Bar Examiners.
"It just makes a lot of sense now," said Derek Muller, a professor at Pepperdine University who writes on the business of law.
Muller said the California exam, which contains parts of the uniform bar, is based on "a slightly outdated notion" that attorneys would need to be generalists and be able to recall large chunks of legal knowledge.
"The world's a little different today," he said. "The law is much more specialized."
Erwin Chemerinsky, the dean of the UC Irvine School of Law, put an even finer point on the need for California to change. "The current system... is inefficient, burdensome and, frankly, unjustifiable," he wrote in a recent op-ed in The Times.
But a committee of the California state bar that oversees the exam isn't considering trying a new version, although some officials have said they would like to shorten the test, which is the second longest in the nation.
And other law school administrators said they aren't sure if California would follow the lead of other states.
"I haven't seen much of an appetite for" change, said Robert Rasmussen, the dean of USC's Gould School of Law.
Supporters of the uniform bar say it's more streamlined than other exams. In California, hopeful attorneys answer six essay questions as well as multiple choice questions and two other sections.
The uniform exam is a two-day test consisting of a 200 multiple-choice questions on the first day and written questions the second. It was developed by the National Conference of Bar Examiners, a nonprofit group based in Madison, Wis., that also administers other bar tests.
Some states that have adopted the uniform bar, including New York, also have additional components that test local law.
It's unclear if a switch would make the California bar any easier to pass. Fewer than half the people who took the July 2014 test were successful, the lowest rate in nearly a decade, but individual states determine what score is a passing grade.
Most states have a minimum score of about 260 to pass, out of a total of 400.
Test takers would be able to immediately transfer their score between states that accept the uniform bar. Attorneys who have successfully passed one state bar often have to apply to practice elsewhere and sometimes must take another bar exam.
"It's crazy that a lawyer from, say, Oregon who has practiced law for decades can't move across the border into California and pick up where he left off," Chemerinsky said in his op-ed.
Frank Wu, chancellor and dean of UC Hastings College of Law in San Francisco, said he hasn't taken a position on whether California should switch bar exams.
"But it's been the subject of extensive discussions among deans," Wu said. "My genuine view is the time is ripe to take a serious look at it."
Twitter: @byjsong

---
The stories shaping California
Get up to speed with our Essential California newsletter, sent six days a week.
You may occasionally receive promotional content from the Los Angeles Times.