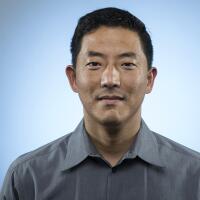 Jason Song covered higher education with an emphasis on community colleges and online learning. He was part of the Los Angeles Times team that won the Scripps Howard Award for Public Service in 2011 and the Philip Meyer Award from the Investigative Reporters and Editors organization. He left The Times in 2016.
Latest From This Author
A Romanian flower merchant wants to boost L.A.'s flagging porn industry with a mix of corporate polish and live-stream naughtiness.

Larry Flynt won a high-stakes gamble with the city of Gardena over the future of the the city's oldest casino after the City Council voted Wednesday night to give the adult entertainment mogul the economic package he sought for his newly acquired business.

A conservation group is asking state officials to study reintroducing the grizzly bear to the Sierra Nevadas.

Roger Clinton will be charged with driving under the influence following his June arrest after driving erratically on Pacific Coast Highway in Redondo Beach, according to the Daily Breeze.

Adult entertainment mogul Larry Flynt, who already owns Gardena's largest gambling establishment, has purchased the Normandie Casino in Gardena for an undisclosed price, according to state gambling authorities.

About 200 Maywood residents will not be allowed to return to the homes they evacuated after an industrial fire until toxicity tests are completed, L.A.

Planes that received flight plan information via a new texting system at Los Angeles International Airport shaved six to 12 minutes off their departure times since the system went into place in March, authorities said Friday.

The fire started smoldering Wednesday afternoon off a curvy mountain road in the coastal hills north of Santa Barbara.

A wildfire near Santa Barbara continued to grow Thursday and spread deeper into the Los Padres National Forest as crews struggled to find hilltops and trailheads where they could mount a strong defense, officials said.