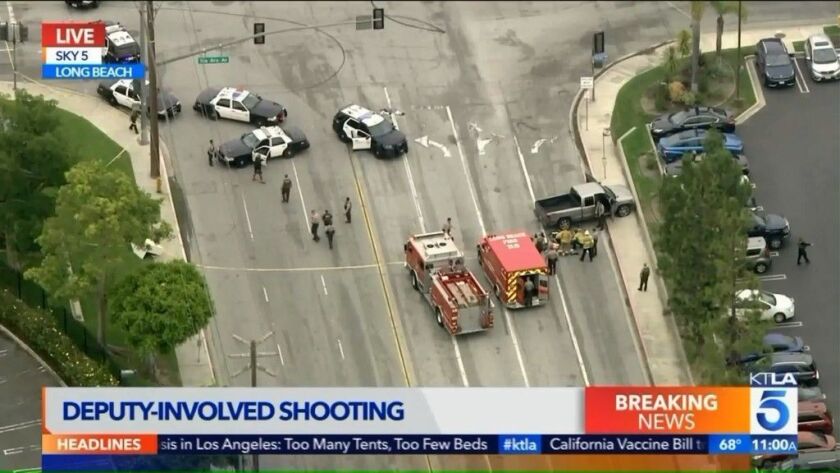 Two men were shot Tuesday by Los Angeles County sheriff's deputies after one man fired at them while attempting to flee a pursuit.
The pursuit began after deputies attempted to pull over the driver of a stolen truck about 10:30 a.m. near Wilmington Avenue and Carson Street in Carson, according to the department.
Authorities pursued the truck for about six minutes until, near Carson Street and Via Oro Avenue in Long Beach, the driver veered across a grassy area to avoid a spike strip, jumped a curb and lost control of the truck, hitting a small block wall.
A passenger in the front seat got out of the truck and started shooting at deputies, according to the department. He and another suspect were shot. Both were taken to a hospital; their condition is unknown.
The passenger's handgun was recovered at the scene, according to the department.
No deputies were reported injured.
---