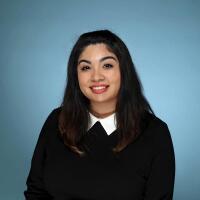 Alexa Díaz is a former audience engagement editor and Metpro fellow for the Los Angeles Times. Before she joined the audience team, she reported for The Times' Metro and Business desks as well as the Politics team based in Washington, D.C. Díaz grew up in the Inland Empire and graduated in 2018 from Syracuse University with a focus on magazine journalism and gender studies.
Latest From This Author
The Los Angeles Times opinion team is reimagining what California should look like after the COVID-19 pandemic. Our readers are guiding that effort.

The VA's Office of Accountability and Whistleblower Protection has been "alienating ... the very individuals it was meant to protect," report finds.

California's cap-and-trade program requires companies to buy permits to release greenhouse gases into the atmosphere.

The anonymous writer behind the "I Am Part of the Resistance Inside the Trump Administration" opinion column published last year in the New York Times has written a forthcoming tell-all book.

President Trump held forth Monday during what was ostensibly a Cabinet meeting but ended up being a familiar torrent of grievances and defensiveness.

The grieving parents of a British teenager who was killed in a car crash involving a U.S. diplomat's wife said President Trump "doesn't understand" how much the accident has "broken" their family.

The House voted Wednesday on a bipartisan resolution opposing President Trump's withdrawal of U.S. troops from northeastern Syria.

California Sen. Kamala Haris has made repeated calls for Twitter to take down President Trump's account.

Nearly 600 former EPA officials have called for an investigation into President Trump's authority in response to threats from EPA targeting California.

House Democrats have issued subpoenas, scheduled depositions and made other requests to the Trump administration in the impeachment inquiry.