Thousands without electricity in L.A. as heat causes power outages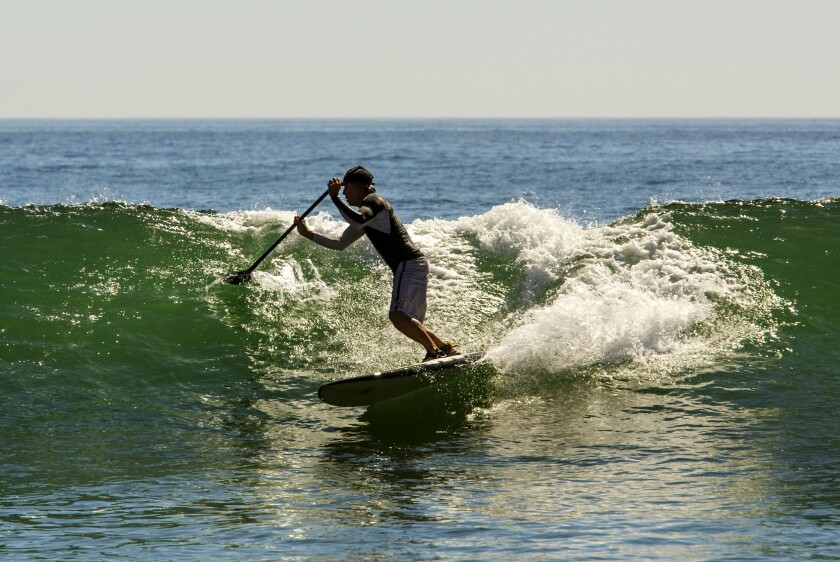 Thousands of residents in West Los Angeles neighborhoods found themselves without power Saturday evening as high temperatures continued to cause heat-related blackouts.
The latest problems occurred after utility workers tried to fix problems that occurred overnight Friday by moving customers onto other circuits, said Carol Tucker, a spokeswoman with the Los Angeles Department of Water and Power.
"Because of the demand and excessive heat, the other circuits were already being strained and overheated," Tucker said.
Continuing intermittent outages will occur during Saturday evening as workers make repairs, she said. The work is estimated to be completed around 11 p.m. Saturday, she said.
Saturday's outages occurred shortly after the utility had restored power to customers at 1:48 p.m. Saturday, she said. About 6,320 customers were without power on Saturday at the peak of the problems. On Friday night, power was lost to more than 9,000 customers.
The blackouts struck as a brutal heat wave continued to grip Southern California, with temperatures on Saturday hitting triple digits in Long Beach and downtown L.A.
Interested in the stories shaping California? Sign up for the free Essential California newsletter >>
In Orange County, the annual Placentia Heritage Parade ended early because 60 people -- including participants and spectators -- had to be treated for heat exhaustion, authorities said. The patients ranged in age from high school students to senior citizens.
Twenty people were in serious enough condition to be taken to hospitals, suffering from symptoms such as dizziness, nausea, incoherence and excessive sweating, said Orange County Fire Authority Capt. Larry Kurtz.
Six participants in the event's marching band competition also were struck with heat exhaustion and required treatment, Kurtz said. All of the patients were recovering well, he said.
Kurtz said the temperature at the event when he was there around 1 p.m. had hit 103 degrees.
"Hydrate early and hydrate often," Kurtz advised. "We mean water, not soda and energy drinks."
As of 1 p.m., Long Beach and downtown L.A. had already reported temperatures of 100 degrees. It was a slightly cooler at LAX -- 98. The Whittier Hills area was among the hottest at 102 degrees. By 2 p.m., Fullerton had hit 102 degrees.
Temperatures are expected to cool down through most of next week, said David Sweet, a meteorologist with the National Weather Service. Sunday is expected to be five to eight degrees cooler.
"Looks like we've seen the warmest temperatures for the next seven days. For the next seven days it will be cooler or stay the same but this heat wave will be over," Sweet said.
By Thursday, high temperatures should be in the lower 70s on the coast and in the lower 80s inland, Sweet said. There is even a slight chance of rain by then.
Times staff writer Jack Leonard contributed to this report.
ALSO
Two found dead in house fire in eastern San Diego County
Bill Cosby questioned under oath over allegations in molestation case
Gov. Jerry Brown orders study aiming to restore parts of shrinking Salton Sea
---
For reporting and exclusive analysis from bureau chief John Myers, get our California Politics newsletter.
You may occasionally receive promotional content from the Los Angeles Times.