Nicaraguan immigrant dead from injuries at ICE facility in Southern California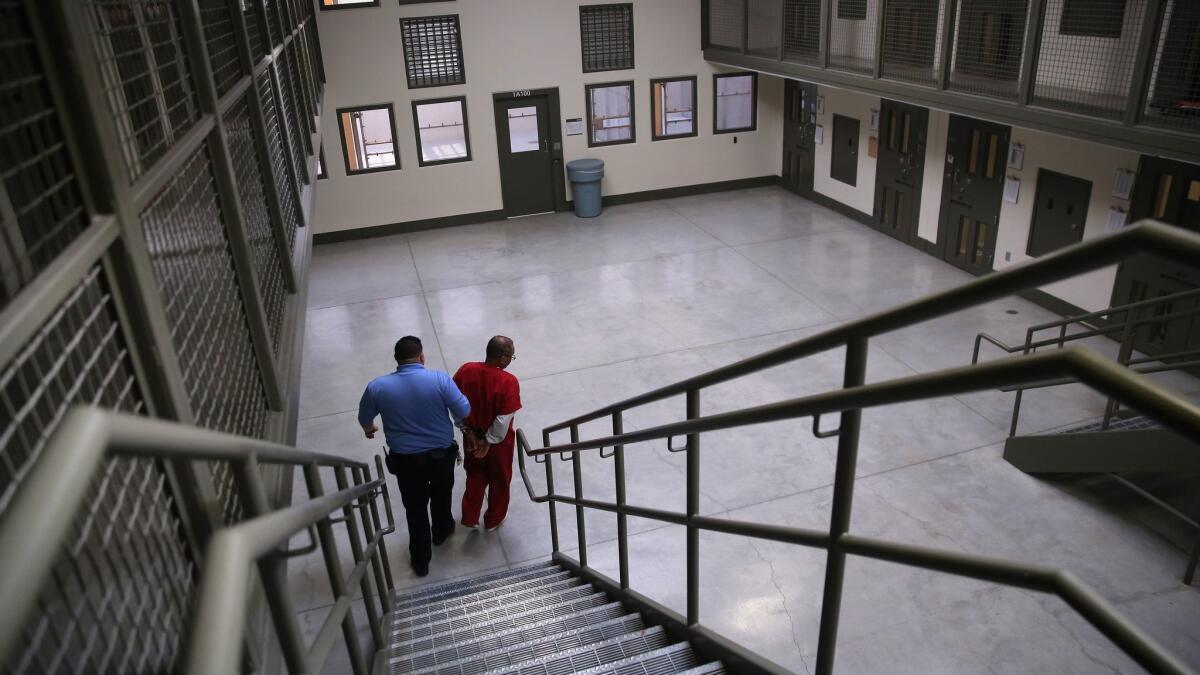 A man being held at an ICE detention facility in Adelanto died Tuesday morning from injuries he sustained in a suicide attempt last week, authorities said.
Osmar Epifanio Gonzalez-Gadba, 32, a Nicaraguan national, was found hanging in his cell March 22 by an employee during a routine evening check. After cutting Gonzalez-Gadba down, the employee alerted medical staff at the Adelanto Detention Facility and the inmate was taken to the nearby Victor Valley Global Medical Center.
Gonzalez-Gadba died after almost a week on life support. The preliminary cause of death is heart failure caused by brain swelling — an effect of the earlier asphyxiation.
Virginia Kice, an ICE spokeswoman, said Gonzalez-Gadba was in a cell by himself, and there had been no indication that he was suicidal.
ICE officials have searched for a next of kin since the detainee's hospitalization with no success as of Tuesday afternoon and have reached out to Nicaraguan consular representatives for help.
Kice added that a search of facility records showed no visitors for Gonzales-Gadba while he was in custody.
Gonzales-Gadba was arrested by U.S. Border Patrol agents just north of the U.S.-Mexican border in the Otay Mesa neighborhood of San Diego on Dec. 29, 2016. He had previously been deported to Nicaragua in April 2016, according to the Department of Homeland Security.
Twitter: @JeffLanda
Sign up for Essential California for news, features and recommendations from the L.A. Times and beyond in your inbox six days a week.
You may occasionally receive promotional content from the Los Angeles Times.