LAPD: No arrests after melee at Playa del Rey Little League fundraising event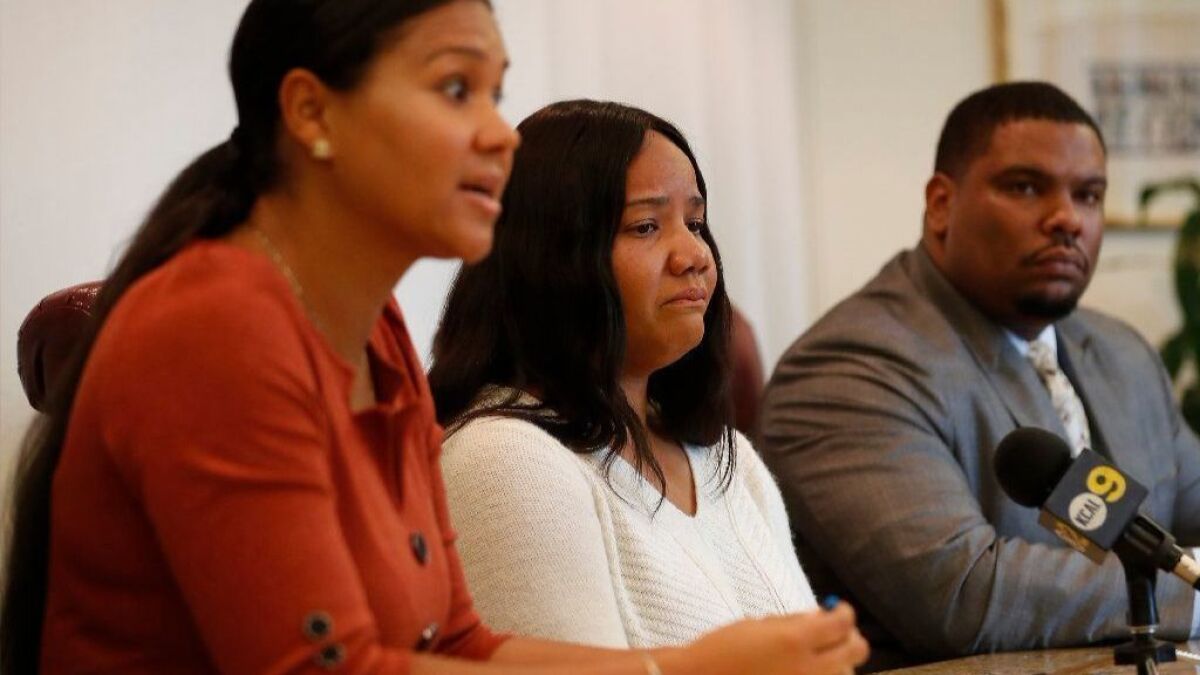 Los Angeles police said Friday no one would face arrest after a fight outside of a Little League fundraiser in Westchester earlier this year led to allegations of a hate crime.
On Thursday, Katrina Ross and her attorneys said she was beaten and choked by two people who used racial slurs after a fundraising event for the Playa del Rey American Little League at the Westchester Elk's Lodge on April 28.
Det. Meghan Aguilar, an LAPD spokeswoman, said Friday that Pacific Division investigators on scene were not given any information about a potential hate crime or the use of slurs during the fight. The case has been closed and will not be presented for prosecution, she said.
"At the time of the incident, nothing regarding race was brought to the officers' attention," Aguilar said.
A police incident report taken on the day of the incident did not reference a hate crime.
Aguilar described the incident as a battery and said both Ross, 44, and another woman involved in the fight suffered visible injuries. Ross has said she suffered a concussion during the altercation.
"If he or she or whomever is involved is alleging that there's hate crime issues, that's something that could go back to the detectives, but at the time there was nothing indicating it was a hate crime," Aguilar said.
Officers at the scene were given conflicting reports as to who started the melee, according to Aguilar.
Ross contacted LAPD detectives days after the incident, asking for the case to be investigated as a hate crime, according to a letter provided by one of her attorneys, Britany Engelman.
In an e-mail to The Times, Engelman insisted that responding officers were informed of the hate crime allegation at the scene. She described the LAPD's decision to close the case as "unfortunate."
"We logically assumed LAPD was investigating this as a [hate] crime based on the information it has been provided. It is very surprising to learn … that they are not. Katrina Ross was never informed of this by LAPD. She has gone down to Pacific Division several times since the incident, as recently as last Friday, but she has never been able to speak with the detective because he has never been there when she went," Engelman said in the e-mail. "LAPD has been nonresponsive to Ms. Ross."
Engelman also provided an e-mail in which a member of the Little League's board of directors wrote that one of the alleged assailants used the "N-word" to refer to Ross during the altercation.
The Del Rey American Little League has not responded to repeated requests for comment.
Follow @JamesQueallyLAT for crime and police news in California.
The stories shaping California
Get up to speed with our Essential California newsletter, sent six days a week.
You may occasionally receive promotional content from the Los Angeles Times.