Herbert Hyman dies at 82; founder of Coffee Bean & Tea Leaf chain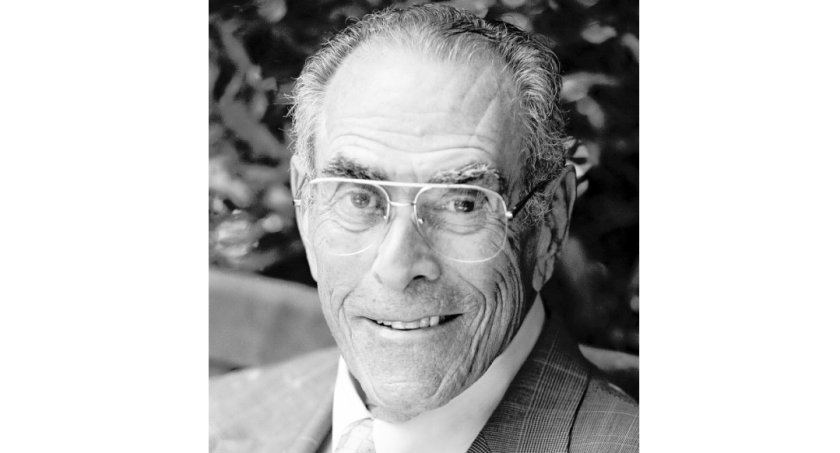 In 1968, decades before "latte" and "barista" became everyday terms, Herbert Hyman and his wife, Mona, opened a small store in the tony Westside district of Brentwood to sell coffee — not the tasteless grounds of uncertain provenance that supermarkets sold by the can, but whole beans in one-pound bags that came from places like Costa Rica, Colombia and Kenya.
Customers at the store Hyman called Coffee Bean could smell the beans in a roaster, observe the particular way they were brewed and then sample different varieties before deciding which ones to buy. Before long, the beverage part of the business took over and modern coffee culture took off.
Along with Alfred H. Peet, the Dutch connoisseur who founded Peet's Coffee and Tea Inc., Hyman was instrumental in fueling America's rage for gourmet coffee — a movement that would spawn juggernaut Starbucks and the legion of smaller outfits dotting nearly every neighborhood across the country.
Hyman, who transformed his business into the Coffee Bean & Tea Leaf chain, which now has more than 900 locations in 29 countries, died Monday at his home in Camarillo. He was 82 and had heart disease, said his daughter, Anne-Marie Hyman.
He did not have the name recognition that Peet had with his eponymous brand; he is not even mentioned in some recent books about coffee mania. But Hyman was a "grandfather of specialty coffee in the U.S.," said Jim Stewart, who started Seattle's Best Coffee after learning to roast at the original Coffee Bean. "His standards were just unyielding. He was so very particular about coffee."
In the late 1960s "coffee was only in cans," said Steve Aronson, a 40-year veteran of the coffee trade who runs Cafe Britt, a specialty roaster in Costa Rica, Colombia and Peru. "What Herbie did was be one of the first people to market coffee as coming from some place."
Years before the drumbeat for direct trade and fair trade began, Hyman was an advocate for coffee growers and exporters. Instead of looking for the cheapest beans as the multinational companies did, he paid higher prices to help keep his suppliers in business, especially when times were bad. "He was paying for quality and marketing directly" Aronson said.
The first Coffee Bean bore his handiwork, oak counters he built himself. Before long, the few stools he had room for were occupied by the rich and famous who had homes nearby, including "Tonight" show host Johnny Carson, then-Gov. Ronald Reagan and wife Nancy, undersea explorer Jacques Cousteau and actor Lee Marvin.
Marvin was such a fan of the Hymans' coffee that he sometimes worked behind the counter. One time he was so desperate to restock his pantry that he asked them to open early. "He came in his pajamas," Mona Hyman recalled in an interview last week. "He had to have the coffee."
The Hymans' didn't tout their celebrity clientele but it lent them distinction, making their company "the first roaster to give coffee the kind of social cachet that would later propel Starbucks into the stratosphere," Taylor Clark wrote in "Starbucked: A Double Tall Tale of Caffeine, Commerce and Culture," published in 2007. "If Peet's was coffee's cathedral, Coffee Bean & Tea Leaf was its Hollywood red carpet."
A Los Angeles native born Dec. 6, 1931, Hyman blossomed as an entrepreneur during his undergraduate years at UCLA, where he supplied fraternity houses with vending machines selling cigarettes, soft drinks and snacks. Business was so good that he dropped out of UCLA a few courses shy of an English degree to work full time.
In 1963 he sold the vending business and started an office coffee service. He met Mona, an accountant, on one of his jobs; they were married in 1966. Their honeymoon was a revelation, particularly about coffee. Visiting her native Sweden, he discovered how rich and complex a good cup of coffee should be.
Hyman decided he wanted to try importing, roasting and selling gourmet coffee back in Los Angeles. He set his sights on Brentwood, not far from his home in Santa Monica, because he knew it had "the kind of clientele who would be interested in high-end coffee," his daughter said. By the 1970s he had expanded to about 10 stores in Southern California and had added exotic teas to the menu.
The business did not take off until the late 1980s, however, when an employee brought a blender to the Westwood store on a hot summer day and mixed up a concoction of ice, coffee extract and chocolate powder. The company's signature "Ice Blended" drink was born, variations of which have become standard fare at most other specialty coffeehouses.
In 1996 the Hymans sold the Asian franchise for the chain to Victor Sassoon, a Singaporean concert promoter and entrepreneur who had learned about Coffee Bean & Tea Leaf when he met one of his clients, singer Paula Abdul, at the Beverly Hills outlet. She urged him to buy the company, which he did, in 1998.
Sassoon was not the first serious suitor. In 1991, Starbucks came calling. Intent on entering the Southern California market, the Seattle-based chain "just flat-out said, 'If you don't sell out to us, we're going to surround your stores,'" Hyman told "Starbucked" author Clark. "And lo and behold, that's what happened and it was the best thing that ever happened to us."
The Starbucks marketing machine wound up lifting everyone's boats, or cups, drawing masses of people to the concept of boutique coffee-drinking. Soon Hyman was seeking locations as close as possible to a Starbucks. "We bought a Chinese restaurant right next to one of their stores and converted, and, by God, it was doing a million dollars a year right away."
In addition to his wife and daughter, Hyman is survived by children Michael, Jeffrey, Susan and Sheri; siblings Martin and Edith; and six grandchildren.
---
Must-read stories from the L.A. Times
Get all the day's most vital news with our Today's Headlines newsletter, sent every weekday morning.
You may occasionally receive promotional content from the Los Angeles Times.