Jorge Preloran dies at 75; Argentine filmmaker and former UCLA professor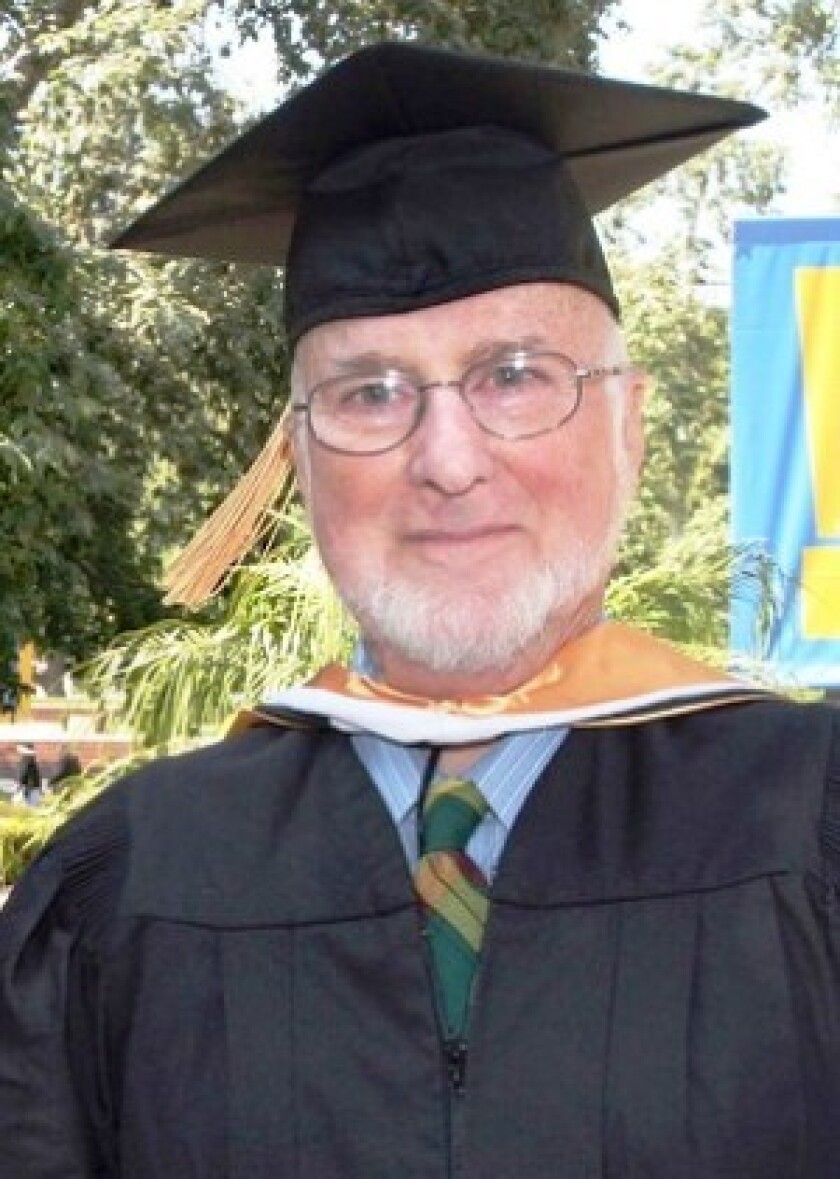 Jorge Preloran, an Argentine filmmaker known for turning his subjects into collaborators who helped shape the content, tone and style of his unusual documentaries, died March 28 in Los Angeles after a 10-year battle with prostate cancer. He was 75.
His death was announced by UCLA's School of Theater, Film and Television, where he taught from 1976 to 1994.
With more than 60 films to his credit, Preloran was one of South America's most respected and prolific ethnographic filmmakers, who traveled to remote regions of the continent to document its folk cultures. He was considered a pioneer of the ethnobiography, a cinematic form that explores one individual's life story.
---
FOR THE RECORD:
Jorge Preloran obituary: In Sunday's California section, an obituary on Argentine filmmaker Jorge Preloran misspelled his sister Viviana Frigerio's name as Vivian Frejerio. It also said Preloran left Argentina in 1976, "when a military coup toppled President Juan Peron." President Isabel Peron was deposed. —

---
Early in his career, he strove to change the ethic of the genre established by Robert Flaherty's 1922 classic, "Nanook of the North." Not wishing to portray his subjects as strange or exotic primitives, he favored a more equal relationship with the native people whose rituals and lives he studied, seeking to produce films that "do not use the people about whom they are made," as he explained in Americas magazine several years ago, "but rather . . . are made in order to serve them."
Among his most admired films are "Imaginero" (1969), about a religious icon carver, and "Zulay, Facing the 21st Century," about a young Ecuadorean woman's odyssey to Los Angeles. He also made "Luther Metke at 94" (1980), an Oscar-nominated short documentary about a log cabin builder in Oregon.
In "Imaginero," which was recently named one of the 10 best Argentine films by a panel of the nation's film critics, Preloran engaged artist Hermogenes Cayo in months of intimate conversation before he turned his camera on him. He used the conversations to compose the soundtrack and also followed the artist's suggestions about how to depict his daily life making altars, crucifixes and other religious objects.
Preloran spent eight years producing "Zulay," which began as a profile of Otavalo, a weaving center in Ecuador. Zulay Saravino, a local woman Preloran hired as a translator, appealed to him so much that she eventually became the subject of the documentary, a large portion of which was shot after she came on a surprise visit to Los Angeles to help edit the movie. Much of the dialogue is drawn from conversations between Zulay and Preloran's filmmaker-anthropologist wife, Mabel, about the differences in their initial experiences of America.
The son of an Argentine father and Irish American mother, Preloran was born in Buenos Aires on May 28, 1933. After briefly studying architecture in Argentina, he entered film studies at UCLA and graduated in 1961.
After graduation, Preloran, who had dual citizenship, served a stint in the U.S. military in Germany. Then, with a grant from an American foundation, he began making films about Argentina's vanishing gaucho culture.
According to film scholar Tim Barnard in the book "South American Cinema," Preloran, working virtually alone, made about three films a year in isolated areas of the country. "No one else in South America at the time 'gave voice' so literally and with such dedication to indigenous culture," Barnard wrote.
In 1976, when a military coup toppled President Juan Peron, Preloran left Argentina for Los Angeles and began teaching at UCLA; he retired 18 years later. Last year he became the first recipient of the film school's International Cinema Artist award. His documentaries also were accepted into the Human Studies Film Archives of the Smithsonian Institution.
In addition to his wife, Preloran is survived by a daughter, Adriana, and two sisters, Vivian Frejerio and Nancy Preloran. Memorial donations may be sent to the Fund for Excellence in Film, Television and Digital Media, UCLA School of Theater, Film and Television, Development Office, 214 East Melnitz Hall, Box 951622, Los Angeles, CA 90095.
---
Must-read stories from the L.A. Times
Get all the day's most vital news with our Today's Headlines newsletter, sent every weekday morning.
You may occasionally receive promotional content from the Los Angeles Times.