Eric Shinseki steps down as VA chief amid wait list scandal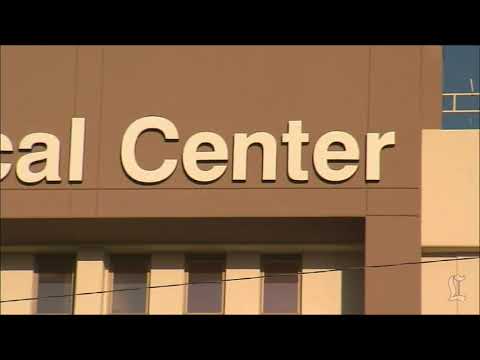 Veterans Affairs Secretary Eric Shinseki gave in to mounting calls for his resignation in the wake of a report finding widespread problems at VA medical facilities nationwide.
Reporting from Washington —
After weeks of being bombarded by some veterans groups and lawmakers on both sides of the political aisle, Eric K. Shinseki bowed to the inevitable Friday and stepped down as secretary of Veterans Affairs, saying he wanted to avoid being a distraction as the nation tries to fix the scandal in the delivery of healthcare to veterans.
The problems at the agency appeared even more acute in an audit released by the White House later Friday.
Waiting times for care at the majority of the 216 facilities examined appeared to be manipulated, the audit found. That audit followed another preliminary report, released earlier this week, that showed the agency's problems were widespread.
Earlier Friday, Shinseki made his first public appearance since a scathing VA inspector general's report on the healthcare scandal on Wednesday, and apologized for how his agency mishandled the delivery of medical treatment and the matter of deliberately hiding wait times to make it appear that veterans were receiving their care. The retired Army general then went to the White House, where he offered his resignation to President Obama, who said he accepted it "with considerable regret."
Shinseki "has worked hard to investigate and identify the problems with access to care, but as he told me this morning, the VA needs new leadership to address them. He does not want to be a distraction, because his priority is to fix the problem and make sure our vets are getting the care that they need," Obama said.
"I agree," the president continued. "We don't have time for distractions. We need to fix the problem."
Sloan Gibson, a West Point graduate who served as an Army infantry officer and is currently the VA's deputy secretary, will take over as acting secretary, the president announced. Gibson is a former banker and former president and chief executive of the USO, which supports U.S. troops on morale and welfare issues.
There have been problems and questions concerning the delivery of some healthcare services from Veterans Affairs for years, and the issue has been investigated by internally and by Congress many times. In recent weeks, though, the complaints have taken on a greater urgency with many veterans returning from long stints in Iraq and Afghanistan flooding the beleaguered system, which operates 1,700 hospitals and clinics and handles 85 million appointments a year.
Beginning in December, whistle-blowers, first in Phoenix and then across the county, complained. The preliminary inspector general's report found delays in care at the Phoenix facility were running at an average of 115 days, about five times what the hospital had reported. As many as 1,700 veterans were kept off the official list to hide that they weren't being served, the report found.
From Phoenix, the scandal spread, according to that report, which said 42 facilities are under investigation. According to the audit released Friday, wait times appear to have been manipulated in more than 60% of the reports from 216 sites examined.
"Information indicates that in some cases, pressures were placed on schedulers to utilize inappropriate practices in order to make waiting times appear more favorable," the audit noted. "Such practices are sufficiently pervasive to require VA re-examine its entire performance management system and, in particular, whether current measures and targets for access are realistic or sufficient."
Political pressure has grown throughout the week on Shinseki a retired four-star general, whom Obama appointed to lead the VA in 2009. The 71-year-old former Army chief of staff, who held the VA secretary's job longer than any of his predecessors, was widely admired for a 38-year military career that cost him half of his foot in Vietnam. But not even such an illustrious military career could protect him from the outrage from both Democrats and Republicans, especially in an election year. More than 125 members of Congress, including 42 Democrats, called for Shinseki to resign or be replaced.
Shinseki took a number of actions in response to the reports. He told veterans advocates at that he was moving to remove the senior leadership from the Phoenix VA facility. He also said he was forbidding any bonuses this year for senior executives and removing patient wait times from performance reviews as a measure of success. He said he had ordered VA staff to immediately contact each of the 1,700 veterans in the report and help arrange treatment.
But lawmakers from both parties grew impatient and critics argued that the VA needed a fresh face at the top to restore confidence in the department, which operates 1,700 hospitals and clinics handling 85 million appointments a year.
Rep. Jeff Miller (R-Fla), chairman of the House Veterans' Affairs Committee, said it was appropriate for Shinseki to take responsibility, but the lawmaker said there were others in the VA who also should be blamed.
"Those who surrounded Shinseki shielded him from crucial facts and hid bad news reports," the lawmaker said. "Right now, VA needs a leader who will take swift and decisive action to discipline employees responsible for mismanagement, negligence and corruption that harms veterans while taking bold steps to replace the department's culture of complacency with a climate of accountability. VA's problems are deadly serious, and whomever the next secretary may be, they will receive no grace period from America's veterans, American taxpayers and Congress."
William A. Thien, national commander of the 1.9 million-member Veterans of Foreign Wars, said his group supported Shinseki's decision to step aside, "because the outside calls for his resignation were overshadowing the crisis in healthcare issues veterans face.''
"In keeping with General Shinseki's stellar character, he offered his resignation because he realized, as every good soldier does, that the buck stops at the top and that accountability in government is vital, particularly when it comes to serving our veterans," Sen. Charles E. Schumer (D-N.Y.) said in a statement. "We must also find out why the Department of Veterans Affairs did not treat our veterans appropriately and provide the resources, focus and direction so that this never happens again."
But the issue of how to fix the system remains a bipartisan problem.
In a column in Politico, House Majority Leader Eric Cantor (R-Va.) wrote: "We cannot sit back and believe the problem has been fixed now that one man has resigned. Shinseki, a former Army chief of staff and four-star general, served his nation in more ways than many of us can appreciate. But the job he was charged with simply was not getting done. The same is true for many other officials in the VA who may have sincere intentions but are not getting the job done either."
The issue has also been a factor in campaigns in the upcoming midterm elections.
Alison Lundergan Grimes, who is challenging Senate Republican leader Mitch McConnell this November in Kentucky, noted in a statement that she was the first Democratic candidate to call on Shinseki to resign.
"As a senator, I will demand that we hold government officials accountable for the operations of their departments," she said.
Sen. Mark Udall of Colorado, who noted he had called for Shinseki to resign earlier this week, called on the president and Gibson to "take immediate steps to restore veterans' faith in the VA." Sen. Jean Shaheen (D-N.H.), whose likely opponent, Scott Brown, served for 35 years in the Army National Guard, said she planned to introduce new legislation that would address some of the issues highlighted by the interim inspector general's report.
Speaking to a conference on homeless veterans earlier Friday morning, Shinseki acknowledged that the problems in his agency were systemic and said he accepted responsibility for them. He said he had earlier thought the difficulties were an isolated problem at the Phoenix VA hospital, but that he now realized they were broader "I was too trusting of some," Shinseki said. "I can't explain the lack of integrity among some of the leaders of our healthcare facilities. This is something I rarely encountered during 38 years in uniform.''
"I will not defend it because it is indefensible. But I can take responsibility for it, and I do," he said. "Given the facts I now know, I apologize as the senior leader of the Department of Veterans Affairs.''
Edward Laird, a 76-year-old Navy veteran who had more than half his nose cut away because of what he described as years of delayed care at the Phoenix VA facility, agreed with Shinseki's resignation.
"The buck stopped with him. It happened on his watch. He took the job and he didn't do nothing," Laird said. "He should have stood up and taken a few bullets for us."
Still, Laird said the removal of one man will not fix what he called a deeper problem.
"He's just what you call collateral damage," he said of Shinseki. "They need to start all over. They are so steeped in bureaucracy and red tape that the guy before [Shinseki] couldn't do anything and got stonewalled, too."
"You've got an organization that has too many patients, I think," Simon reported from Washington and Muskal reported from Los Angeles. Mike Memoli contributed from Washington and Cindy Carcamo contributed from Arizona.
Simon reported from Washington and Muskal reported from Los Angeles. Mike Memoli contributed from Washington and Cindy Carcamo contributed from Arizona.
Sign up for Essential California for the L.A. Times biggest news, features and recommendations in your inbox six days a week.
You may occasionally receive promotional content from the Los Angeles Times.