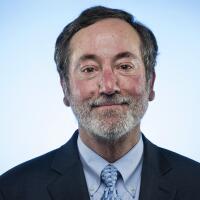 Richard Simon
Former staff writer Richard Simon covered the California congressional delegation and other issues on Capitol Hill until 2014. He had been with the paper since 1980. He covered Los Angeles city and county government, transportation and immigration before moving to Washington in 1999. He was among a team of reporters who received the Pulitzer Prize for coverage of the 1994 Northridge earthquake and received Los Angeles Press Club awards for his coverage of transportation issues. He previously worked for the Daily News of the San Fernando Valley, Copley News Service and Burbank Daily Review. He is a USC graduate.
Latest From This Author
Putting the integrity of the national pastime under a harsh spotlight, a House committee questioned a panel of superstars Thursday about steroids in baseball, eliciting sharp denials from several -- and in the case of retired home run legend Mark McGwire, an emotion-choked acknowledgment of baseball's doping problems followed by repeated refusal to answer questions about his own possible involvement.

Bush administration says a new energy bill makes the state's emissions effort unnecessary. Schwarzenegger vows a court fight.

Virginia is more than 1,500 miles from the Rio Grande Valley of south Texas, epicenter of the border crisis.

Efforts to put in place an earthquake warning system for the West Coast gained ground Tuesday as a congressional committee recommended the first federal funds -- $5 million -- specifically for the project.

The ship's bow sank in a few minutes.

Honorary U.S. citizens: Lafayette, Winston Churchill, Mother Teresa.

Sally Ride, Muhammad Ali and the Freedom Riders are among those proposed for Congress' highest honor, for which many are recommended, but which only a select few receive.

A day earlier, angry protesters had blocked buses carrying immigrant detainees from reaching a Border Patrol processing facility here.

El Centro was a far cry from Murrieta on Wednesday. One day after protesters shouting "Go home!"

Don't send immigrants caught in Texas to California, says the congressman whose district includes Murrieta, where protesters blocked three buses carrying immigrants from entering a Border Patrol facility.