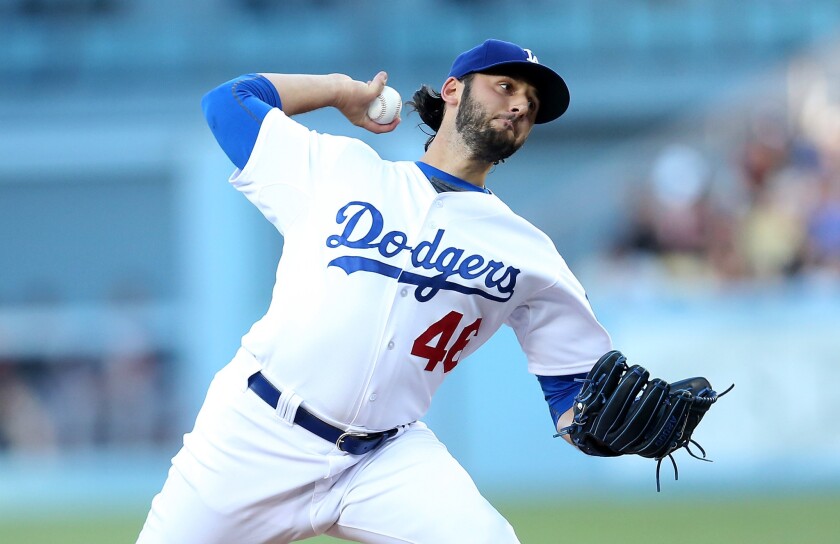 KEY MOMENT: The Giants blew open the game with a four-run seventh inning that expanded their lead to 9-3. Left-hander Daniel Coulombe walked Joe Panik with one out, then gave up a single to Angel Pagan. Coulombe was replaced by Josh Ravin, who gave up an infield single to Buster Posey that loaded the bases. Ravin struck out Brandon Belt but walked Brandon Crawford to push in the Giants' first run of the inning. Crawford's walk was followed by consecutive singles from Matt Duffy and Gregor Blanco that drove in a combined three runs.
ON THE MOUND: Five days after pitching only 4 2/3 innings against the San Diego Padres, Mike Bolsinger was charged with five runs and eight hits over 5 1/3 innings. By the time he was replaced by Coulombe in the sixth inning, he had already thrown 97 pitches. The most costly of them was a hanging curveball he threw in the third inning that was crushed over the left-field wall by Posey for a grand slam.
AT THE PLATE: The team's No. 3 hitter for the day, Justin Turner, homered, doubled twice and was hit by a pitch. Turner's first double, in the third inning, drove in Joc Pederson. Turner scored later in the inning on a single by Adrian Gonzalez. Turner hit a solo home run in the eighth inning off George Kontos.
EXTRA BASES: Minor league shortstop Erisbel Arruebarrena's suspension was reduced to 30 games as part of a settlement with the Dodgers. Last month, the team suspended Arruebarrena for the remainder of the season for "repeated failures to comply with his contract." Arruebarrena filed a complaint with the comissioner's office, which led to an agreement with the Dodgers. Arruebarrena, who signed a $25-million contract with the Dodgers last season, was removed from the team's 40-man roster over the winter. After spring training, the 25-year-old from Cuba was instructed to remain in the team's Arizona camp. … Lance Bass and Lisa Vanderpump were among the celebrities who visited Dodger Stadium to take part in LBGT Night festivities.
UP NEXT: Carlos Frias (4-4, 4.14 ERA) will face the Giants' Tim Hudson (4-6, 4.65) at Dodger Stadium on Saturday at 4:15 p.m. TV: SportsNet LA; Radio: 570, 1020.
---