Column: Three years after struggling to field teams, Locke and Peninsula are playing for titles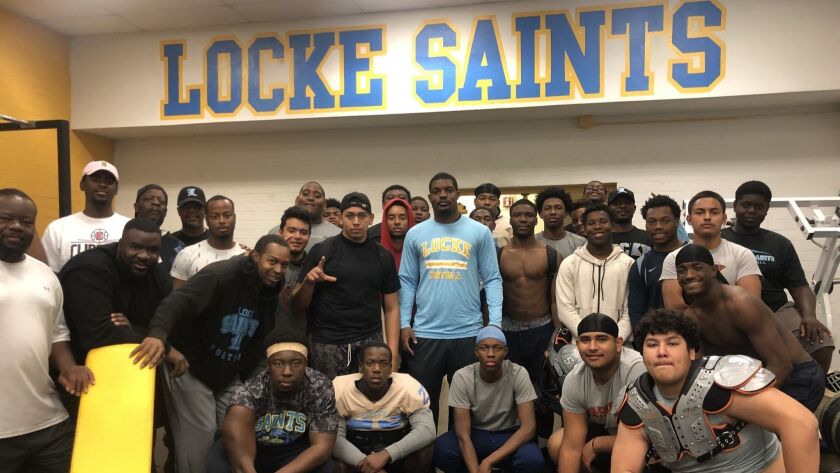 It was January of 2016 when David Young introduced himself to players as the new football coach at Peninsula High in Rolling Hills Estates.
"The first thing I could honestly remember is facing 32 men and looks of confusion and disarray and a loss for passion,'' he recalled. "It was like they were run over and were looking to cling to something."
Peninsula decided several months earlier to discontinue its 2015 season for safety reasons because officials reported the team didn't have enough healthy players. Parents were outraged; players were disillusioned.
Twenty-five miles away in Watts, a similar situation was taking place at Locke High. The Saints had to forfeit games in 2015 and 2016 when they didn't have enough players to compete.
"It was horrible," said the mother of one Locke player.
Enter Michael Klyce, who arrived in 2017 and sought to help his alma mater as the new head coach.
"The kids had no direction," he said. "There was no plan. The uniforms were terrible. The equipment was terrible. There was no off-season program. A lot of kids didn't know how to lift weights."
There will be 17 high school football championship games this weekend in Southern California and, incredibly, Peninsula (9-4) and Locke (9-4) will be participating even though they have overcome similar obstacles while representing distinctly different communities.
The median household income for Rolling Hills Estates is $129,728, according to 2016 Census data. In Watts, it's $32,520. It shows that no matter where you live or how many resources are available, it still takes an energetic, determined coach to make a difference on and off the field.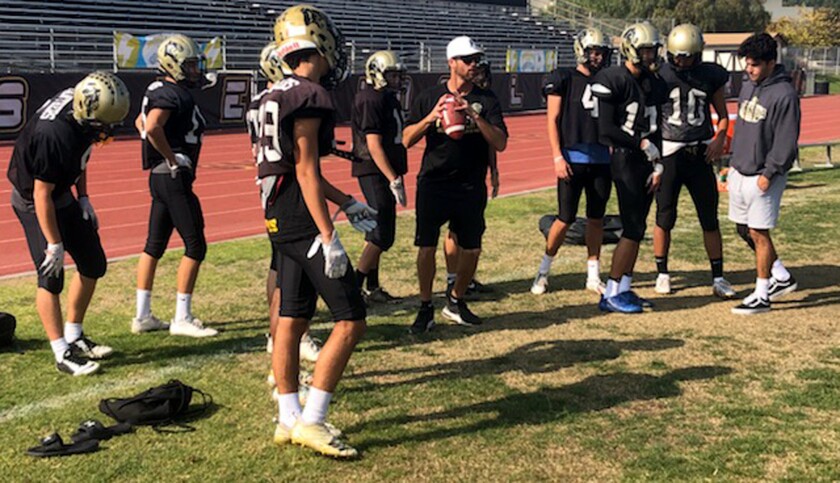 Peninsula is playing at Anaheim Western on Friday night for the Southern Section Division 11 championship. Locke is playing Roosevelt at 3 p.m. Friday at El Camino College for the City Section Division II championship.
"It's a big change. I'm still in shock," said Locke senior receiver Justin Stinson.
He was on the team in 2015 and 2016 when the program was forced to forfeit games. The City Section was on the verge of suspending the program in 2017 until the school administration appealed and assured everyone the team would no longer be forfeiting games. In 2017, the team went 10-3 and reached the Division III semifinals.
Klyce, 32, is a former Locke player who established a study hall and brought organization and understanding to a community that produced Hall of Famers Ozzie Smith and Eddie Murray in baseball, Cynthia Cooper-Dyke in women's basketball and Valerie Brisco-Hooks in track and field.
"Everybody wants to be a head coach," Klyce said. "They don't understand what it takes and want to put in the time and effort. You have to be really on top of the kids' grades and change the culture."
Stinson, who has a 4.0 grade-point average, said, "It's changed tremendously, from grades to performance."
"Teachers are on our side," said quarterback Mikel Beime.
There are more than 30 players on the varsity roster, there's a junior varsity team, and players say the team's success should attract others.
At Peninsula, the sign of a resurgent football program can be seen in 45 freshmen coming out this season. There's also a JV team. Young made quite a first impression in 2016.
Zach Denny, a 300-pound lineman, remembers coming from wrestling practice to hear Young's speech.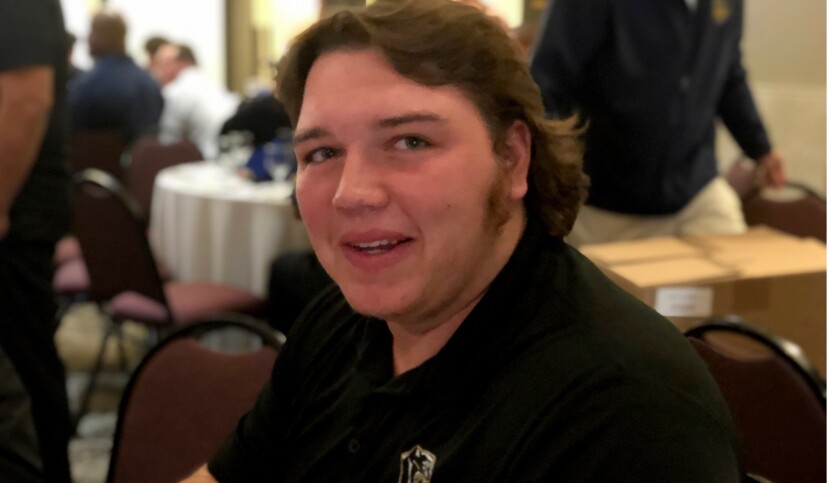 "A lot of us didn't know what we were doing," he said. "I didn't know anything about him other than he had coached at Palos Verdes. He gave off a very energetic vibe. I could tell he was going to be taking us places."
Young's strategy was not to tear teenagers down but build them up.
"The main issue was the kids lost interest in football, and the big piece I was able to bring and my assistants was good coaching and a loving atmosphere," he said. "We focused on getting better as individuals, and character."
Peninsula and Locke have made it back in a big way. Playing in the locker rooms should be Drake's song "Started From The Bottom," with the lyric "Started from the bottom, now we're here."
Twitter: @latsondheimer
---
Get the latest on L.A.'s teams in the daily Sports Report newsletter.
You may occasionally receive promotional content from the Los Angeles Times.