Kobe Bryant confirms he wanted trade in 2007 to the Chicago Bulls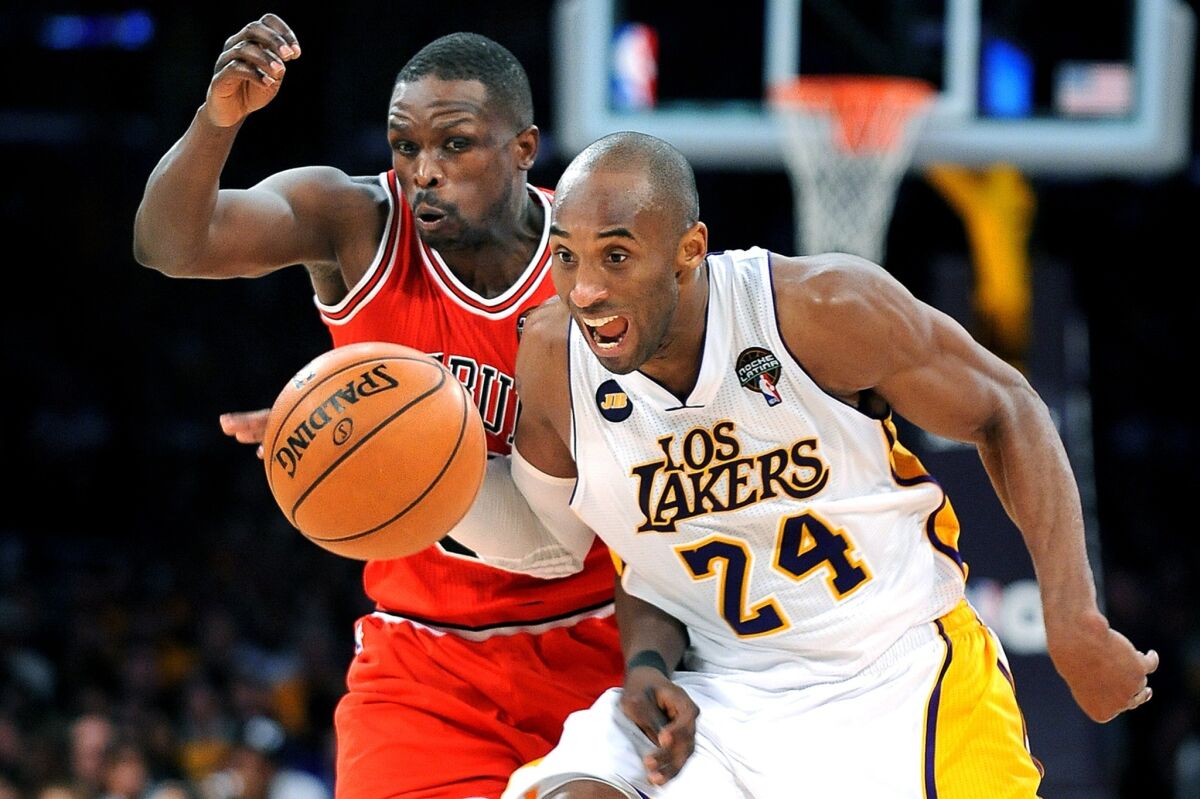 Kobe Bryant demanded a trade from the Lakers back in 2007, but ultimately a deal was not struck, and the team went on to win two additional titles with Bryant as NBA Finals MVP.
Where did Bryant want to go in trade?
"Chicago was my No. 1 choice," said Bryant on Sunday, via "Grantland Basketball Hour."
The All-Star guard also confirmed he scuttled a trade the Lakers proposed that would have sent him to the Detroit Pistons.
"That is true," said Bryant, who said the potential deal included Richard "Rip" Hamilton, Tayshaun Prince and draft picks.
"I gave you a list of teams I'm comfortable being traded to," recalled Bryant. "Not Detroit."
The Lakers did have conversations with the Bulls, but a prospective deal was believed to have gotten hung up on the inclusion of forward Luol Deng, now with the Miami Heat.
When no deal materialized for Bryant, the Lakers kept their star and eventually brought in Pau Gasol, winning championships in 2009 and 2010.
Bryant also said he has no plans to retire next season, despite recovering from a torn rotator cuff that may require six months of rehab.
What would Bryant do differently when Dwight Howard was his teammate through the 2012-13 season?
"Zero," responded Bryant. "Absolutely nothing."
"I learned how to be a leader by watching Magic [Johnson], [Larry] Bird, Michael [Jordan] and those guys. They were relentless," he continued. "For me to give the keys of this kingdom to the next leader that's going to lead this Lakers organization in generations to come has to have that same energy. I can't be apologetic about it.
Howard left two summers ago in free agency to the Houston Rockets.
Bryant also acknowledged disappointment that he was named the NBA's Most Valuable Player just once, blaming the media for the snub.
"It was never a mission of mine to win a bunch of MVPs, but a lot of championships, but that being said, did it bother me? It bothered me. Of course it bothered me," he said.
Email Eric Pincus at eric.pincus@gmail.com and follow him on Twitter @EricPincus.
All things Lakers, all the time.
Get all the Lakers news you need in Dan Woike's weekly newsletter.
You may occasionally receive promotional content from the Los Angeles Times.