Lakers to pay either Metta World Peace or Jabari Brown two days of salary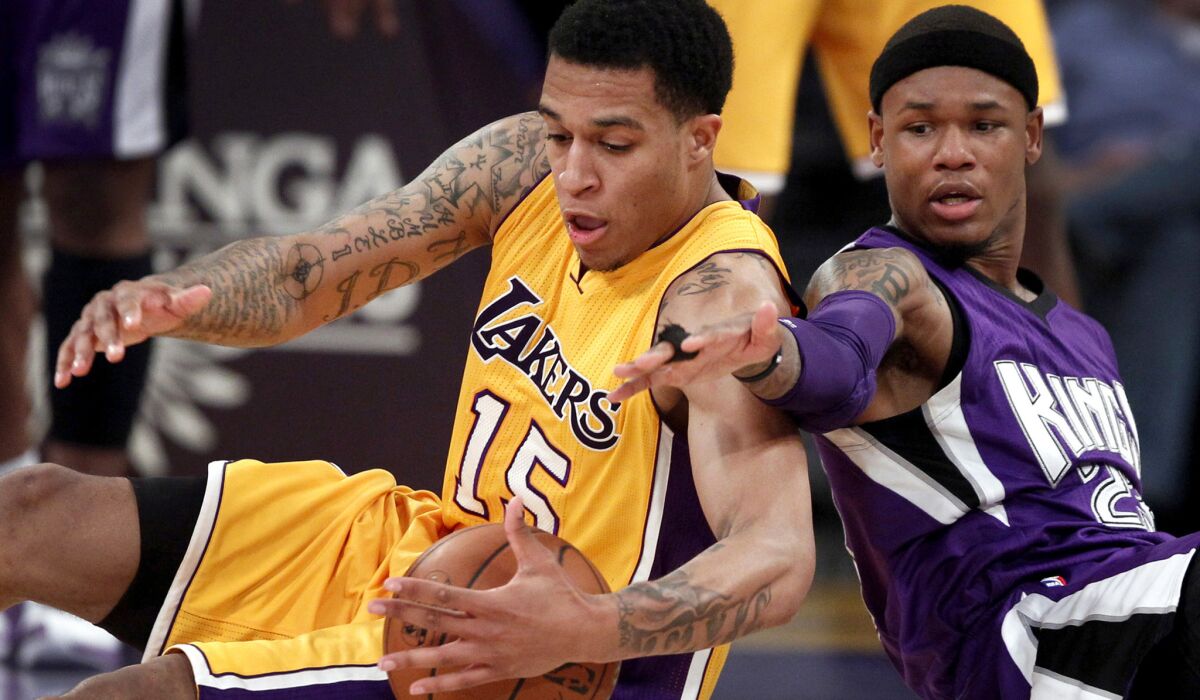 The Lakers still have 16 players under contract with Monday's deadline looming to trim the roster to 15.
It would appear either veteran forward Metta World Peace or second-year guard Jabari Brown will make the team. The other probably will be waived by 2 p.m. Monday.
Because players need 48 hours to clear waivers, the Lakers will be required to pay either World Peace or Brown for two days of salary. The deadline to cut either without any financial obligation was Saturday afternoon.
RELATED: Metta World Peace, not Jabari Brown, gets Lakers final roster spot
Instead, the Lakers will either owe World Peace approximately $18,000 or Brown $10,000.
World Peace might make the team for what he has to offer off the court, whereas Brown is still a young, emerging player the Lakers might choose to try to develop.
Neither player has a guaranteed contract. World Peace is signed for $1.5 million while Brown is at $845,059 -- but the waived player will receive only the two days of pay.
The extra bit of salary could be the team's way of thanking World Peace for his contribution this off-season, mentoring second-year forward Julius Randle, or perhaps a small financial incentive to Brown to join the D-Fenders in the NBA Development League.
A D-League contract pays between $13,000 and $25,5000 for a full season.
The Lakers have already cut three players with hopes each will go to the D-Fenders. Forward Jonathan Holmes received $100,000 for joining the Lakers through the preseason, while guard Michael Frazier earned $50,000 and center Robert Upshaw $35,000.
While the Lakers are currently over the NBA's $70-million salary cap at roughly $72 million, and well below the luxury-tax threshold of $84.7 million, the extra payment to World Peace or Brown would have little to no impact on the franchise's cap position.
The Lakers may have paid out up to $2,000 per week to World Peace and Brown for participating in training camp. If so, that $8,000 would come out of the additional compensation for whichever player is waived, as an advance.
The team can also look to make a trade before Monday's deadline, to bring the roster down to 15. The Lakers can also choose to cut a fully guaranteed player.
Regardless, the Lakers need to make a decision in less than 24 hours.
Email Eric Pincus at eric.pincus@gmail.com and follow him on Twitter @EricPincus.
---
All things Lakers, all the time.
Get all the Lakers news you need in Dan Woike's weekly newsletter.
You may occasionally receive promotional content from the Los Angeles Times.