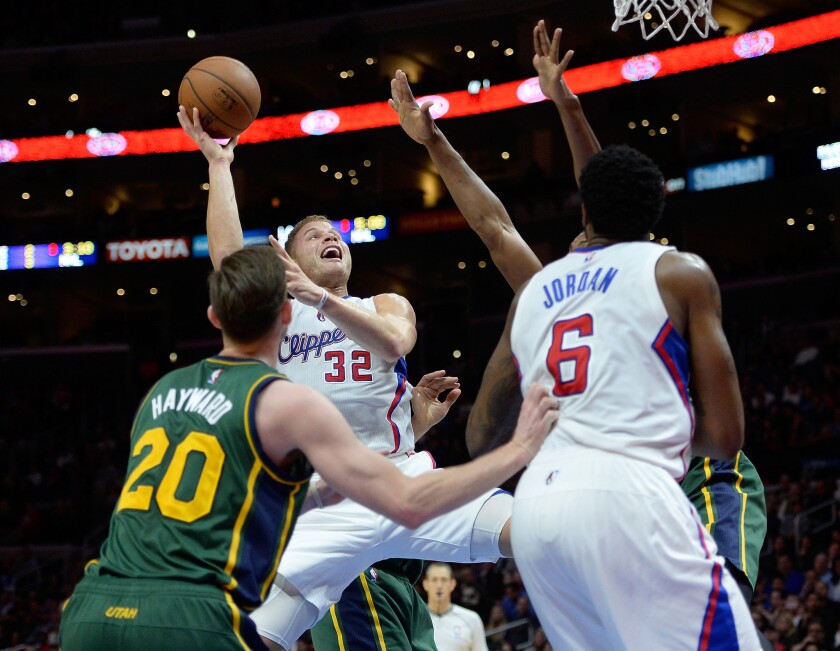 The Clippers haven't had what they consider a real practice since Dec. 5.
That's because they've played a game at least every other day -- and often times two days in a row -- since that date.
After Monday's win over the Utah Jazz, the players actually said something you don't hear too often -- they miss practice.
"We haven't practiced forever, it's crazy," Matt Barnes said. "Normally you don't want to practice, but we need to."
During this arduous stretch of not having more than a day off between games, Clippers Coach Doc Rivers has opted to cancel practices instead of resting his players during games.
When Chris Paul was asked if he remembers a time when he wanted to get a practice in so badly, he didn't hesitate.
"Heck, no," Paul said.
Paul said this stretch has been a total blur and that he doesn't even remember half of the games the team has played over this month.
Blake Griffin, who played 41 minutes Monday including the entire fourth quarter, said he's been holding up OK physically during this time -- well, kind of.
"The trick is waking up tomorrow morning," Griffin joked.
The Clippers have two days off following Wednesday's game against the New York Knicks for the first time since Dec. 4 and 5.
"You can kind of see a little bit of light," Griffin said.
The Clippers have won two of their last three games and are in sixth place in the Western Conference with a record of 21-11, coincidentally, the same exact record that they had through 32 games last year.
---