Blind long-snapper Jake Olson is perfect in first live drill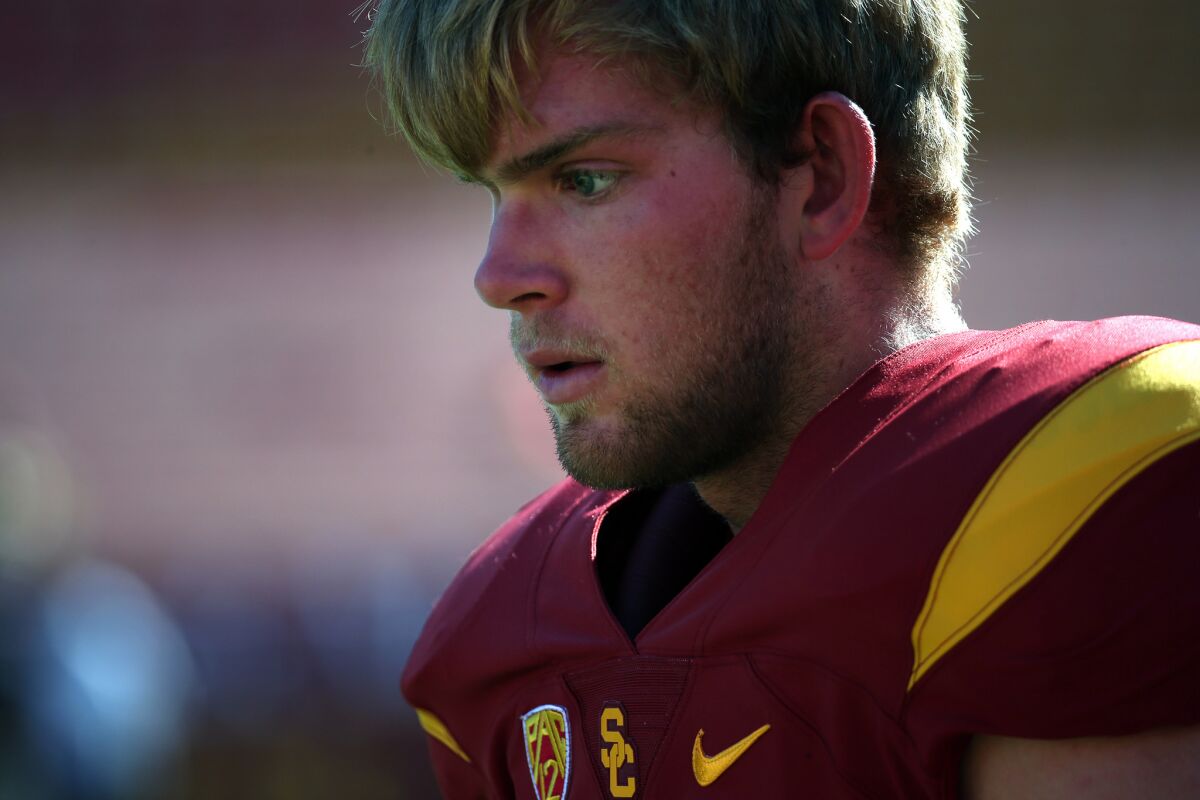 The snap was perfect.
Jake Olson, USC's blind long-snapper, on Wednesday got into a live drill for the first time since joining the Trojans last week and delivered a flawless snap for a field goal.
"He had a perfect snap," Coach Steve Sarkisian said. "We made the kick, so it was really awesome to see.
"I think it puts a lot of things into perspective for a lot of people around here, that life's pretty good. … When you're having a bad day and you see that guy go out there and snap the ball and do it the way he did, it's pretty inspiring."
Sarkisian has given no timetable for when Olson, a freshman, would get an opportunity in a game.
"When the timing's right, I'll make that call," he said.
When the time comes, Sarkisian indicated that he would propose a "mutual agreement" with an opponent so that they are aware that Olson would be in the game.
"It will be a great story for everybody involved, and I think just from a sheer sportsmanship standpoint, it sends a tremendous message for college athletics," Sarkisian said.
"For our program, what it would mean to our team for Jake to be able to do that, I think it would be tremendous just from a morale standpoint."
---
Get the latest on L.A.'s teams in the daily Sports Report newsletter.
You may occasionally receive promotional content from the Los Angeles Times.