Dining Details: The Park in Echo Park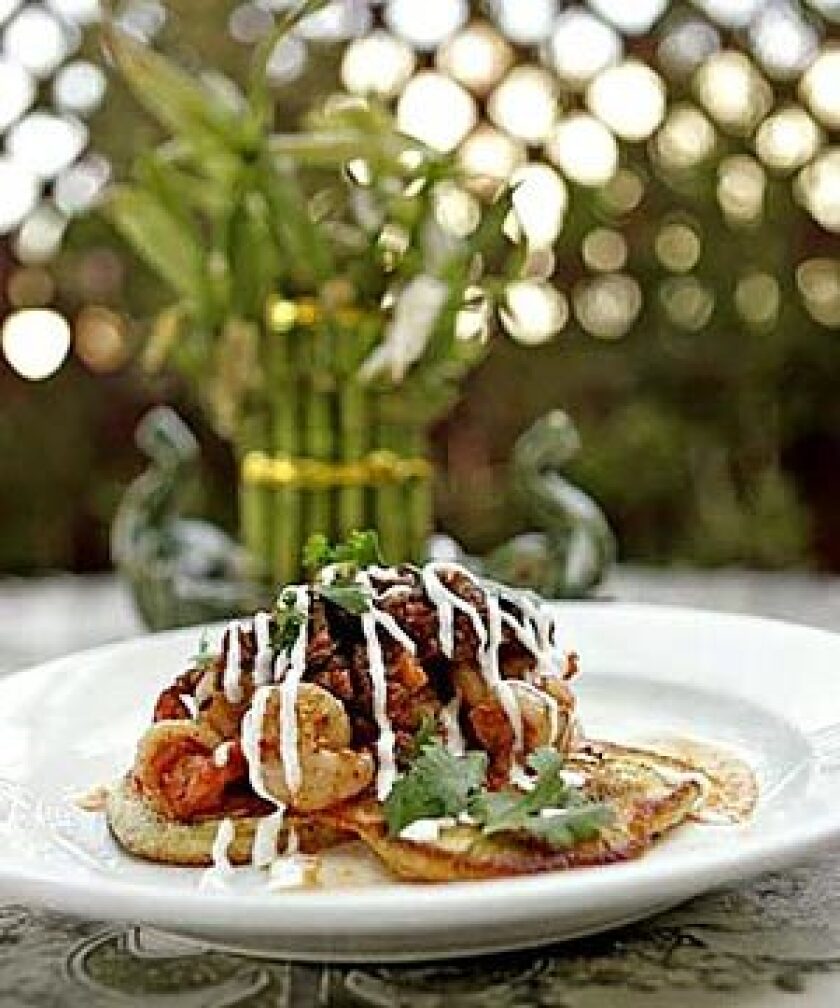 The Park Rating: * 1/2Location: 1400 Sunset Blvd. (at Douglas Street), Echo Park, (213) 482-9209; www.thepark1400sunset.com.Ambience: Casual, funky Echo Park restaurant with a single dining room decorated with mismatched chairs and empty picture frames. The food is homey and moderately priced and the crowd mostly young and hungry.Service: Friendly and personable.Price: Appetizers, $4 to $10; pastas, $10 to $12; main courses, $10 to $15; sides, $4; desserts, $6.Best dishes: Fried calamari Sichuan-style, New England clam chowder, mini cornmeal pancakes with shrimp and chipotle butter, wild arugula salad, roast jidori half chicken, hanger steak, grilled wild salmon, grilled polenta and asparagus, the Park burger, stone-fruit cobbler, butterscotch tart.Wine list: Strictly BYOB; no corkage fee.Best table: One in the front window or on the patio in front.Details: Open for dinner from 5:30 to 10 p.m. Sunday, Wednesday and Thursday, until 10:30 p.m. Friday and Saturday. Also open for brunch from 10 a.m. to 2 p.m. Saturday and Sunday. No alcohol other than BYOB. Street parking.To see a photo gallery, go to latimes.com/food.Rating is based on food, service and ambience, with price taken into account in relation to quality. ****: Outstanding on every level. ***: Excellent. **: Very good. *: Good. No star: Poor to satisfactory.
---
The essential weekly guide to enjoying the outdoors in Southern California. Insider tips on the best of our beaches, trails, parks, deserts, forests and mountains.
You may occasionally receive promotional content from the Los Angeles Times.