Recipe: Pumpkin-Gruyère gratin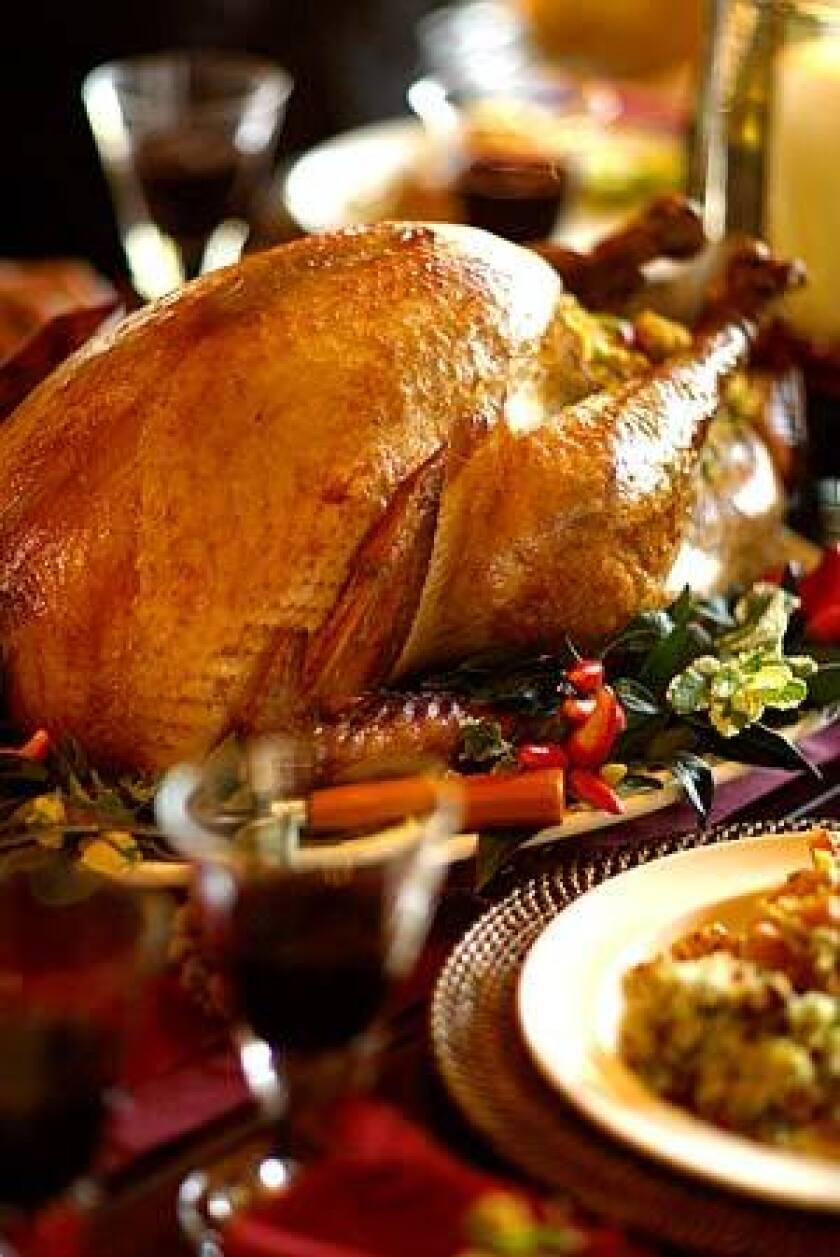 Time: 1 hour, 10 minutes
Servings: 8 to 10 servings
Note: Any dark, flavorful winter squash, such as buttercup, kabocha or even butternut, can be substituted for the pumpkin. Panko (Japanese bread crumbs) is available in Japanese markets.
1 medium (3 1/2 to 4 pounds) sugar pumpkin
2 tablespoons chopped fresh thyme, plus 1 sprig for garnish
2 large cloves garlic, minced
3/4teaspoon Aleppo or other pungent ground chile pepper
1/2teaspoon coarse sea salt, or to taste
1/2teaspoon freshly ground white pepper, or to taste
1/4cup panko or other dry bread crumbs
1 1/2cups grated Gruyère, divided
1 cup heavy cream
Butter for baking dish
1. Heat the oven to 400 degrees.
2. Cut the pumpkin in half and remove the seeds, then peel it with a potato peeler or paring knife. Lay the cut side down and cut it into half-inch wide slices. Lay the slices flat and cut them into 1-inch pieces.
3. Place the pumpkin in a very large mixing bowl and add the thyme, garlic, Aleppo pepper, sea salt and pepper. Toss to mix.
4. Add the panko and one-half cup of the Gruyère and toss again, mixing well. Pour the cream over and toss until all the ingredients are evenly coated.
5. Butter a large gratin dish or a 13-by-9-inch baking dish. Spread the pumpkin mixture evenly in pan. Sprinkle the remaining Gruyère over the top.
6. Bake until the pumpkin is caramelized and tender, but not mushy, and the cheese is browned, 35 to 40 minutes. Serve hot or warm, garnished with sprig of thyme.
Each of 10 servings: 195 calories; 7 grams protein; 11 grams carbohydrates; 1 gram fiber; 14 grams fat; 9 grams saturated fat; 50 mg. cholesterol; 184 mg. sodium.
---
Life is stressful. Our weekly mental wellness newsletter can help.
You may occasionally receive promotional content from the Los Angeles Times.