Critics say Delta Air Lines is shaming passengers to spend more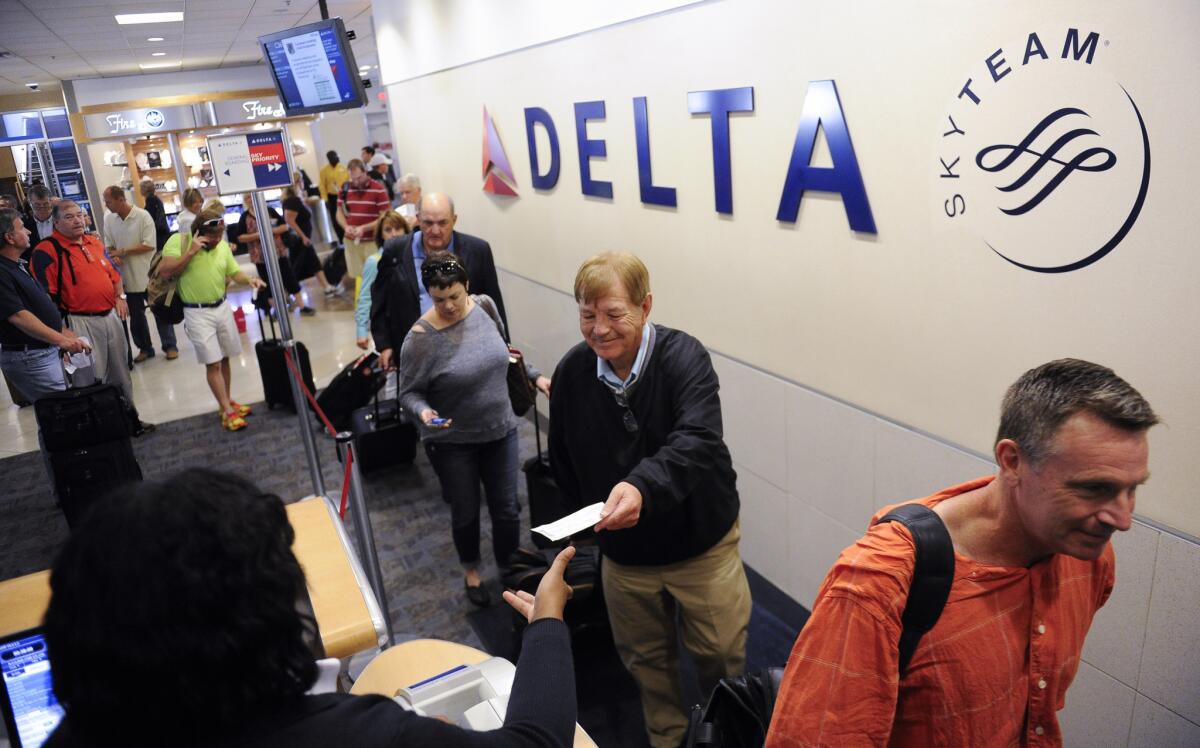 Upselling has become a major strategy for the airline industry.
Carriers grab your attention with a low fare but then try to sell you a roomier seat, early boarding privileges or a refundable ticket, among other extras.
A passenger rights group says Delta Air Lines has pushed the tactic to new levels by shaming travelers into buying expensive upgrades.
When you choose a basic economy fare on Delta's website, the final page before you confirm the purchase now lists several restrictions you face if you buy the cheap ticket. It warns that you will be last to board and last to access overhead bin space. It says you will get no seat assignment, no refunds, no ticket changes, no early boarding and no stand-by travel changes.
SIGN UP for the free California Inc. business newsletter >>
Paul Hudson, president of flyersrights.org, a nonprofit passenger rights group, compared the tactic to a car dealer that pressures buyers into paying for multiple upgrades to a basic car model, such as an expensive sound system.
"If it works, other airlines will likely try to follow," he said.
Delta spokesman Anthony Black said the purpose of the website section was not to shame people but "to make people aware of what they are buying."
To read more about travel, tourism and the airline industry, follow me on Twitter at @hugomartin.
ALSO:
Complaints against airlines up 20% in first half of 2015
Frontier yanks its toll-free number, so guess who pays for calls to customer service now?
When is the best time to buy Thanksgiving and Christmas airfares?