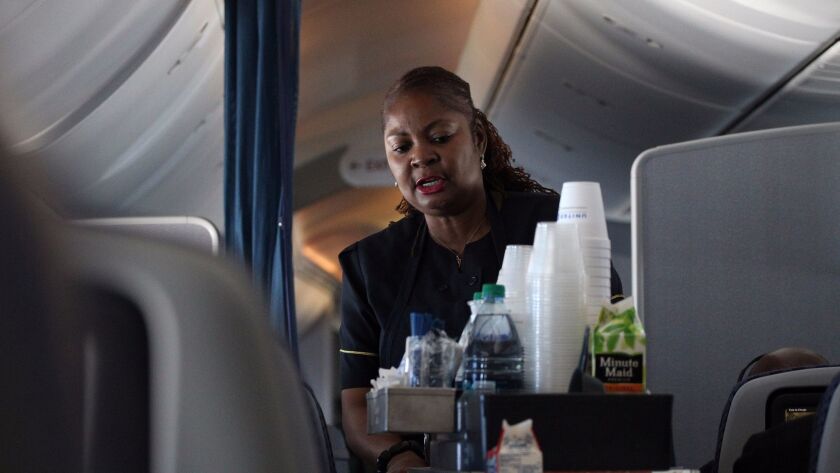 If you have ever felt that flight attendants treat you like a chump because you are seated in the economy section, you are not alone.
While fliers in first and business class sections pay for extras such as better food, drinks and roomier seats, a survey of more than 1,200 Americans found that most travelers feel the flight crew also show first-class passengers more courtesy and respect.
The survey by Clarabridge, an online platform for customer feedback, found that 67% of Americans feel first-class passengers are treated better than other fliers on the same plane.
That may sound like a minor issue, but the same survey also found that customers rate friendliness of the flight staff and crew as the top reason they are loyal to an airline.
Also, 85% of American travelers who were questioned said they would recommend a particular airline based primarily on the attitude of the staff.
"The divide between the airline travel classes can sometimes cause tensions during an already stressful travel experience," the Clarabridge survey concludes.
To read more about the travel and tourism industries, follow @hugomartin on Twitter.
ALSO
One of flying's few freebies: Online messaging
Trump takes heat from airline pilots over approval of Norwegian UK flights
That lost or damaged item from your last flight? The TSA probably won't pay what you ask
---