Trump takes heat from airline pilots over approval of Norwegian UK flights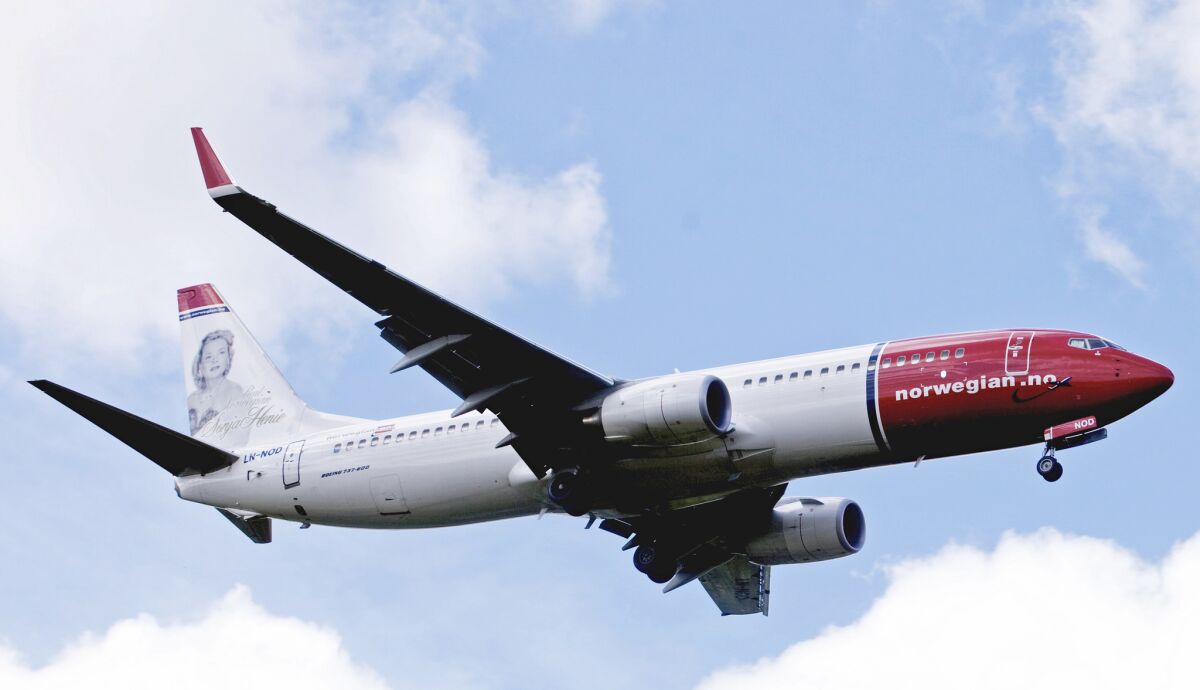 Donald J. Trump ran and won the presidency on the motto "America first."
But a union representing 57,000 pilots in the U.S. and Canada says the Trump administration has abandoned that credo when it cleared a low-cost foreign carrier to fly routes from the U.K. to the U.S.
The U.S. Department of Transportation approved a permit this month to allow Norwegian UK to fly regular routes to the U.S. under a previous agreement with airlines in the European Union. The airline, a subsidiary of Norwegian Air Shuttle, is based at Gatwick Airport in England.
The pilots union opposed the approval, saying it suspects that Norwegian UK does not pay employees fair wages, giving the carrier an unfair advantage against U.S.-based rivals.
"The Trump Administration's decision to approve Norwegian Air UK's application to serve the United States is another blow to U.S. workers and does not deliver on all the talk about defending U.S. jobs against unfair foreign competition," Capt. Tim Canoll, president of Air Line Pilots Assn. International, said in a statement.
But the Department of Transportation approved the permit, saying the agency considered and rejected the same argument when it gave approval last year — under the Obama administration — to another Norwegian Air Shuttle subsidiary based out of Ireland.
Other carriers that support Norwegian UK said the U.S. cannot be asked to judge labor agreements between foreign carriers and their crews because that might prompt foreign governments to do the same for U.S. carriers flying abroad.
Norwegian UK defended itself in a filing with the Department of Transportation, saying the new routes benefit America by increasing competition, lowering air fares and creating thousands of jobs at airports and travel agencies in the U.S.
To read more about the travel and tourism industries, follow @hugomartin on Twitter.
Sign up for the California Politics newsletter to get exclusive analysis from our reporters.
You may occasionally receive promotional content from the Los Angeles Times.