How Kobe Bryant plans to leverage his global appeal and marketing savvy as a tech investor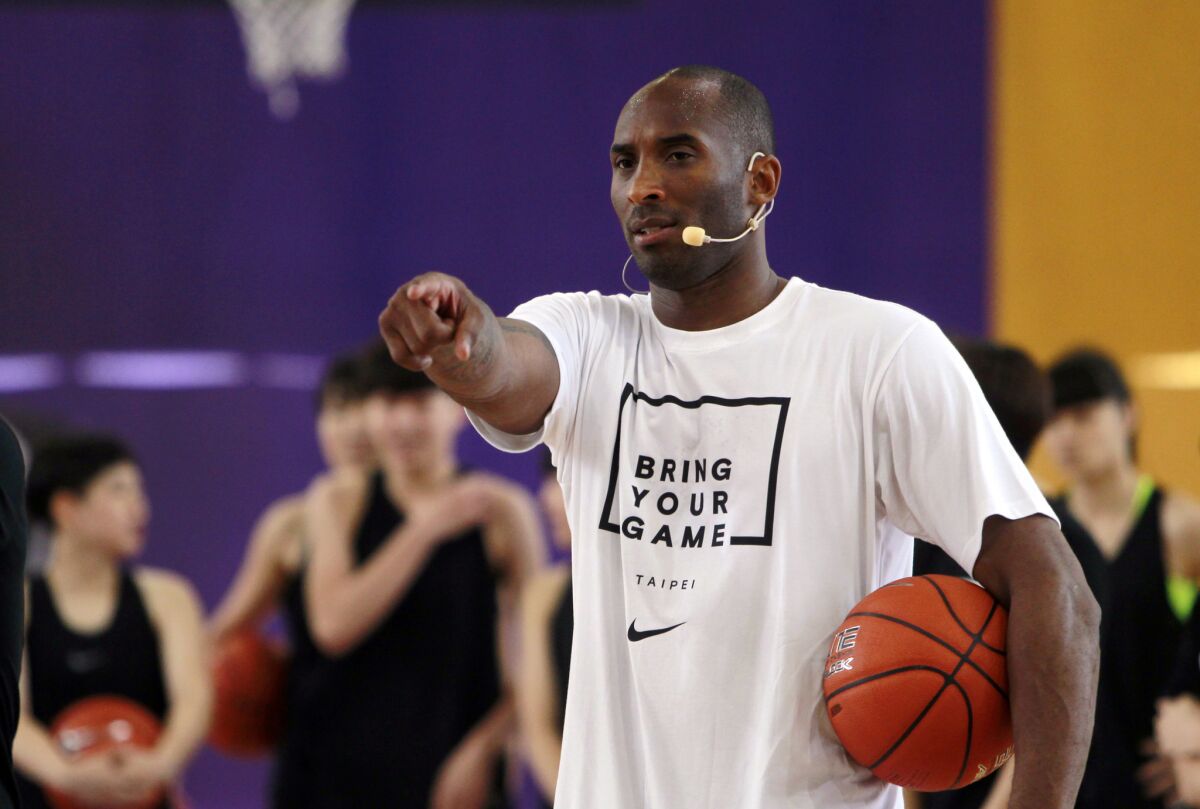 Kobe Bryant has been no stranger to China, where he spends big to sponsor youth sports and education programs.
His well-documented efforts led an investor in a Chinese online education start-up to reach out to him earlier this year. Two months ago, the basketball legend crossed the Pacific to meet with the company, Vipkid, which aims to give Chinese children a virtual North American elementary school experience.
Bryant said it took only five minutes of listening to decide he wanted to invest.
"Their platform is changing things," Bryant said in an interview Monday. "It's a no-brainer for me. We have to look for companies adding value to society, helping kids learn and grow whether through education, nutrition."
The Vipkid investment marked one of the latest deals the former Lakers guard has completed with business partner Jeff Stibel. Their Los Angeles venture capital fund, Bryant Stibel, has poured tens of millions of dollars into 15 tech and media companies over the last four years.
The pair opened up about their investment strategy for the first time Monday, announcing that they pooled $100 million of their own money for start-up deals. They've written mostly multi-million dollar checks, Stibel said, declining to say how much cash remains.
"If we had it our way, we wouldn't have gone public," he said.
They finally did Monday, prompted in part by an invitation from the New York Stock Exchange to ring Monday's opening bell as well as by Bryant's retirement from basketball this year.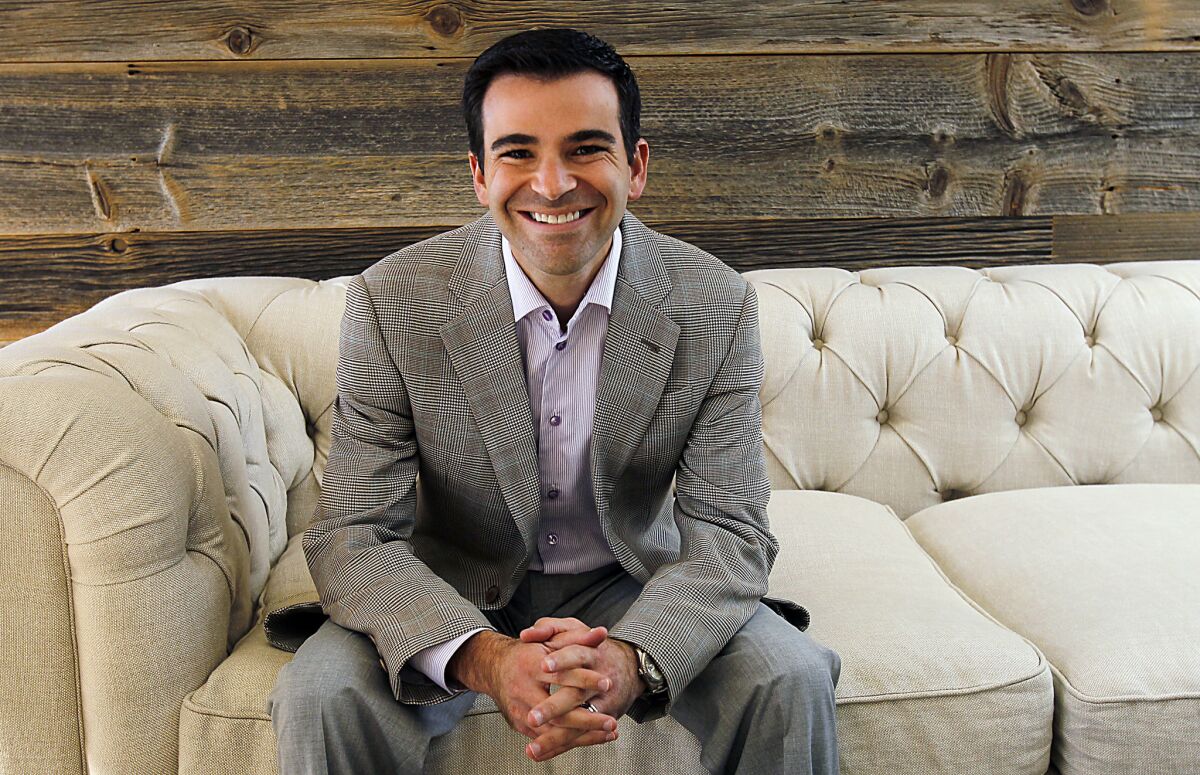 Bryant said he first got into the tech world to learn about people and companies. But it became clear his advice and cash could help the businesses. With the Players Tribune, an online media company that focuses on first-person stories, Bryant's guidance at board meetings led to a refocused mission to go deeper and behind the scenes.
"It's about understanding what's the purpose of its existence," he said. "If readers are reading a piece, are they internalizing information and looking at themselves in the mirror, and saying, 'This is what I can learn from this for my life?'"
He plans to bring similar thinking to more companies.
"You think about your product, and what's the common denominator with you as the founder, and how does that link to human nature?" he said. "Then the story becomes something bigger than the founder. It becomes part of human nature."
At the stock exchange Monday, Bryant chatted for 20 minutes with Vipkid founder and Chief Executive Cindy Wenjuan Mi about just such issues.
"There's a lot more to come with that," he said. "There's an opportunity to tell beautiful stories."
The storytelling and branding expertise Bryant accumulated as one of the National Basketball Assn.'s most well-known players is crucial for companies, Stibel said.
"It sets the tone, tenor and direction for people" internally and externally, he said.
Bryant acknowledges he's no expert on the tech industry, but there are areas where he's been prescient, including Asia.
"He's been going to China since many of us realized it would be an economic powerhouse," Stibel said.
Younger players — seeking something more fulfilling than standard endorsement deals — have turned to Bryant to get involved or for advice on starting their own ventures, he said.
So far, Bryant Stibel is not seeking outside investors in the fund.
Other NBA players, including Carmelo Anthony, and former NBA Commissioner David Stern have also become heavy tech investors, though focusing more on sports-related companies. Stibel said he and Bryant don't compare themselves to the others but look forward to partnering with them.
Bryant Stibel's investments include mobile game publisher Scopely, legal services start-up LegalZoom, sales software developers Datanyze and RingDNA, restaurant booking app Reserve, motion detection software maker FocusMotion, real estate software developer House Canary, juicer maker Juicero, meal-sharing app Dysh, Chinese online education start-up Vipkid and one unannounced start-up.
Two companies the firm invested in have already been acquired: Custom Ink bought fundraising service Represent in February (reportedly for $100 million) and Brand Networks acquired marketing software developer Shift for $50 million last year. The pair also invested in Chinese online shopping giant Alibaba before it went public. Bryant Stibel's profits from the deals aren't known.
Stibel, who had been chief executive of credit ratings firm Dun & Bradstreet Credibility Corp. until a merger last year, has several investments on his own, including in pet-sitting app DogVacay and members-only airline Surf Air.
GoShare and Breather launch in Los Angeles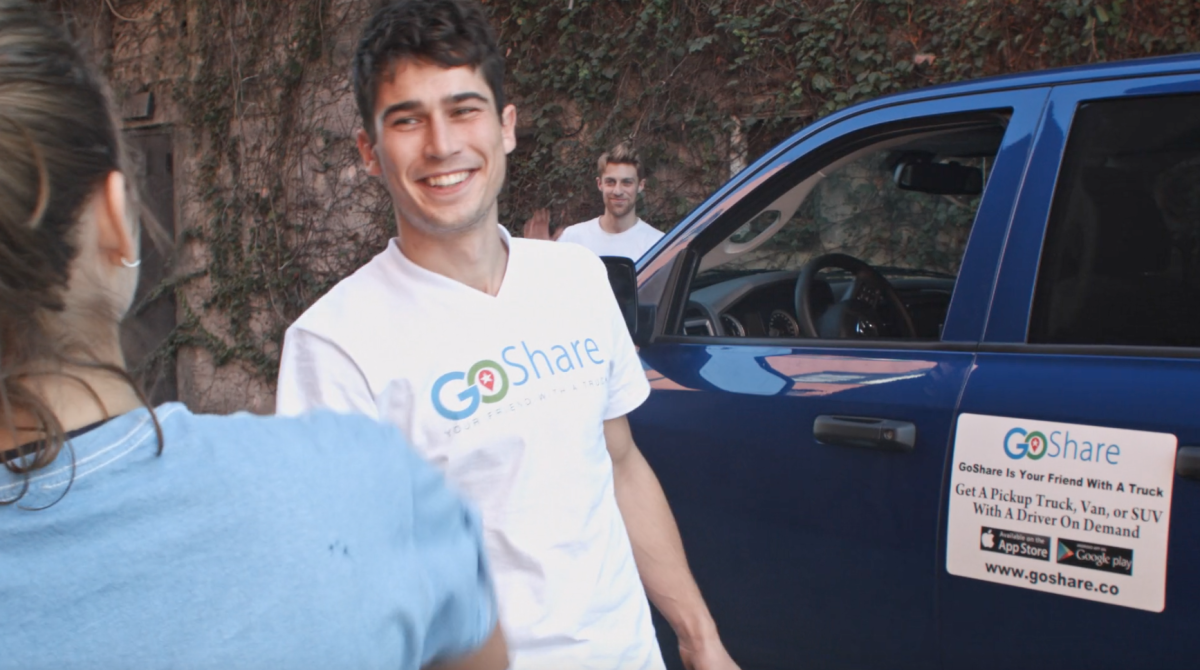 Start-ups offering services on demand continue their expansion into Los Angeles, with GoShare and Breather launching in the Greater L.A. region this week.
GoShare, the year-old San Diego firm that touts itself as the "Uber for trucks," will be available from Simi Valley to Long Beach and Pasadena starting Monday.
The service is similar to Buddytruk (also available in L.A.) and Lugg (available in the Bay Area), where customers will be able to use an app to book a driver with a pick-up truck or cargo van. Customers are charged on a per-minute basis, starting at 99 cents a minute and a $29.99 minimum purchase.
Breather, a four-year-old Montreal company that rents out conference rooms and work spaces by the hour, will also officially launch in L.A. this week.
The company quietly rolled out its service five months ago in Venice Beach. When it officially launches this week, it will have spaces in downtown L.A., Hollywood and Culver City, with plans to expand into Pasadena, Playa Vista, Silver Lake and El Segundo later this year.
Unlike Airbnb, which is an open marketplace where anyone can list a rental, Breather sources its locations from commercial real estate agents.
"We had a personal need for space, and no place to go other than cafes," said Julien Smith, Breather's chief executive. "We knew that sometimes getting away is valuable, and we couldn't find a way to do it, so we invented one."
The company's L.A. locations have so far been used by entertainment and fashion companies for photo shoots and off-sites, and its users include Facebook, Spotify, Etsy and BuzzFeed.
The company already has 100 work spaces in New York City and 50 in San Francisco. It is backed by venture funding, raising $20 million last fall in a round led by Valar Ventures.
Elsewhere on the Web
The Dodgers and advertising agency R/GA launched their second start-up mentorship program on Monday, with a mix of video and stats start-ups and one that's making a detergent aimed at the sports world, according to a news release.
Customer service technology start-up Go Moment in Santa Monica lets hotel guests make requests by text, according to IndiaWest.
Tech sector wages are rising faster in Los Angeles than any other region, according to recently released labor data, according to the Los Angeles Business Journal.
In case you missed it
A wealthy young Chinese man is launching a virtual reality start-up in Los Angeles to prove he can do more than inherit money.
NBCUniversal is teaming up with Snapchat, the photo messaging app, by providing exclusive, mini TV shows that are offshoots of its established properties. And it's not likely to make Facebook happy.
Why would Snapchat spend $100 million on the search app Vurb and $75 million more on its CEO?
A federal judge rejected Uber's proposed $100-million bid to settle a class-action lawsuit involving the employment status of drivers, describing the sum as "not fair, adequate, and reasonable."
Video games in the Olympics? The e-sports industry will have to get past some hurdles, but many are dreaming about the possibility.
Intel is diving head-first into virtual reality, announcing Tuesday at its annual developers forum in San Francisco that it is working on its own headset, collaborating with Microsoft to bring the medium to PCs, and opening a studio in Los Angeles focused on virtual reality content.
Coming up
Silicon Beach Fest, the fifth annual party-filled gathering of the tech industry across multiple venues, runs Wednesday through Saturday. The bulk of the action will happen at the Marina del Rey Hotel, including talks on drones, marijuana and augmented reality.
Twitter: @peard33
---
UPDATES:
3:10 p.m.: This article was updated with additional details.
The article was originally published at 2:25 p.m.