Why Snapchat would spend $100 million on Vurb and another $75 million on its CEO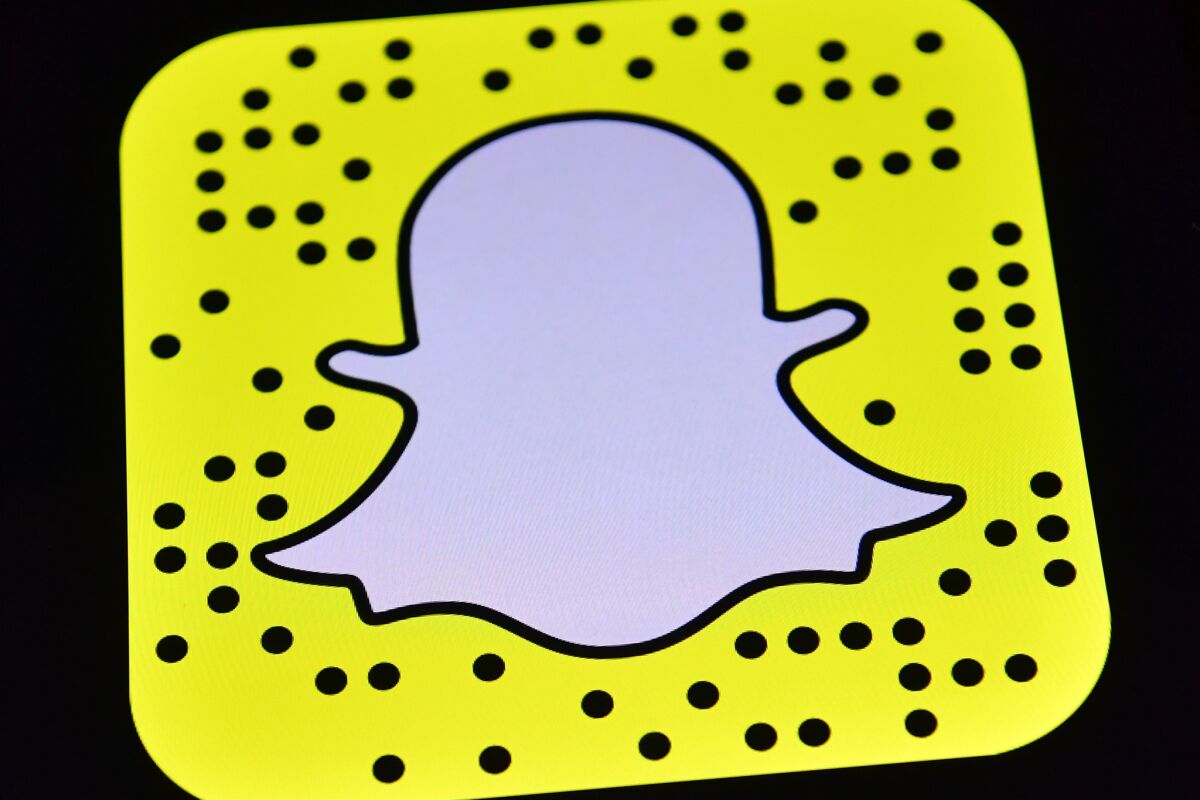 Tech entrepreneur Bobby Lo had no quick retort on stage when a high-profile venture capitalist denounced an idea he'd spent four years devising.
"It will kill you, and I don't think you'll be successful," Union Square Ventures' Fred Wilson had said, serving as a judge at a prominent start-up competition. "I'm just encouraging you to avoid all the pain that you're inevitably headed for."
Two years later, Lo may have a counter.
Snapchat Inc. is in the process of acquiring the personalized search app Lo created, people familiar with the matter said Monday. Los Angeles' highest-valued tech company would spend more than $100 million in cash and stock to purchase the 5-year-old San Francisco start-up Verbify Inc., said a source unauthorized to speak publicly about the deal. The transaction hasn't been finalized, multiple sources said.
Lo, the chief executive, would receive $75 million over several years — separate from the initial purchase price — if he stays at Snapchat. Other employees would split about $20 million for sticking around. The tech news website the Information first reported details of the deal.
The pending outcome for Lo's company shows the complexity of judging success in Silicon Valley. To doubters like Wilson, who couldn't be reached for comment Tuesday, a sale to Snapchat might signal a white flag — a challenging vision unrealized. Verbify's app, Vurb, sought to gather information from several smartphone apps and give users a single hub to plan where to dine and party and how to entertain themselves. But it hasn't gained significant market share. Staying independent could have required another round of fundraising.
Despite the app's shortcomings, many in Silicon Valley celebrated news of the transaction as they often do. Entrepreneurs regard an acquisition as validation of their ambitions and skills, whether or not a company has achieved its promise.
Snapchat Chief Executive Evan Spiegel has found something he likes in Lo and Vurb. And the perseverance of the last several years could be why Snapchat is placing unusually rich golden handcuffs on Lo. He's exhibited strong self-confidence and commitment to his goals and a knack for software engineering and eye-pleasing design, according to associates.
"He's pioneered a lot of different ways to visualize search," said Rajat Suri, a co-founder of the company that became Lyft who met Lo at the Massachusetts Institute of Technology. "Bobby has been spending the last five, 10 years researching this. He's really a world-class expert."
Suri said the first version of what became Vurb impressed him so much that he recommended Lo's venture to several investors, though he didn't take a stake himself.
A long list of wealthy individuals in technology gravitated to Lo, a former management consultant at Boston Consulting Group who had helped start a couple of other companies as well. Vurb announced $2 million in funding in 2013 from a group that included co-founders or chief executives of companies such as PayPal, Dropbox and Applied Semantics. It later raised an additional $8 million from Redpoint Ventures, Stanford University and others, valuing the company at $30 million.
Othman Laraki, a former vice president of product at Twitter Inc. and Vurb investor, described Lo as "a spectacular engineer who combines technical talent with exceptional human and design insights. ... He'll be an invaluable asset with whatever he's working on."
Still, some Vurb backers privately expressed consternation at what industry experts called a hefty retention package. The money Snapchat has earmarked to encourage Lo and other employees to stay — about 50% of the transaction value — may have otherwise gone to investors.
Most similar tech acquisitions deals set aside only about 15% to 20% of the deal for retention bonuses, said George Geis, an adjunct professor at UCLA who has extensively researched Google's acquisition strategy.
"This one is pretty high by traditional standards," he said, pointing to Facebook's $22-billion pick-up of chat app WhatsApp in 2014 as an example of a deal with the standard 20% split for retaining acquired workers.
Lo's larger share could make sense if he owns only a small piece of his company or if his vision "fits very closely" to Snapchat's long-term moneymaking strategy, Geis said.
The structure of Snapchat's handful of prior acquisitions couldn't be learned. But an advisor to Bitmoji app maker Bitstrips, purchased by Snapchat for $100 million this spring, said large retention packages can be justified.
"Without the team, the value of the acquired company cannot be fully realized," said Eva Lau of Two Small Fish Ventures.
The acquired team's expertise is needed to integrate their service into the buyer's technology and to continue to stay ahead of the competition, she said.
What Snapchat would do with Vurb's technology is unclear since it could get access to much of the data inside Vurb on its own.
Lo, a self-described "foodie," has said the struggle in researching dining spots inspired his idea.
"I just thought it's kind of silly that I have to be touching so many different websites or having so many [browser] tabs open," he said at one conference.
Vurb can help people save time when choosing a movie to watch because it places scores from review aggregator services IMDB and Rotten Tomatoes side by side. Or it can save users a few taps by making it simple to book an Uber from the same page as restaurant reviews. Earlier this month, Vurb said its number of users this year had doubled but didn't disclose exact numbers.
What Vurb has ended up with is a more decorated but less-used version of Google Now, the virtual personal assistant service that helps people find events and locations to visit. The start-up has tried to keep pace with changing technology, releasing an Apple Watch app among other efforts. But it hasn't integrated voice searches or artificially intelligent chat bots, a pair of hot technologies that venture capitalists say are key to the future of shopping.
Snapchat could be seeking ways to further Lo's vision, potentially by helping users discover information about the places in their photos and videos. Vurb could provide a way to help users find things to do nearby, which would potentially open the door for Snapchat to sell new types of ads — its primary revenue driver. Snapchat also may have an interest in helping drive users to new apps and services, viewing Vurb's technology as a conduit.
Snapchat has cash for acquisitions, having raised more than $2 billion from investors over the last five years. It didn't acknowledge earlier acquisitions until technology from the companies became integrated into its app.
Snapchat declined to comment, and neither Lo nor Vurb marketing chief Raime Heyneker responded to a request for comment.
At the TechCrunch Disrupt Battlefield start-up event in 2014, judges ended up awarding the top prize to Lo's idea — among 27 competitors — despite Wilson's dubiousness.
"I like people who work on big and ambitious ideas," said another judge, Yahoo Chief Executive Marissa Mayer. "Search isn't done nearly well enough, and there's a lot of power there."
Twitter: @peard33
---
UPDATES:
4:00 p.m., August 16: This article was updated with additional reporting and context.
This article was originally published at 8:05 p.m. August 15.
---