Photos:: Architecture for the people: A saint's sanctuary by Cristián Undurraga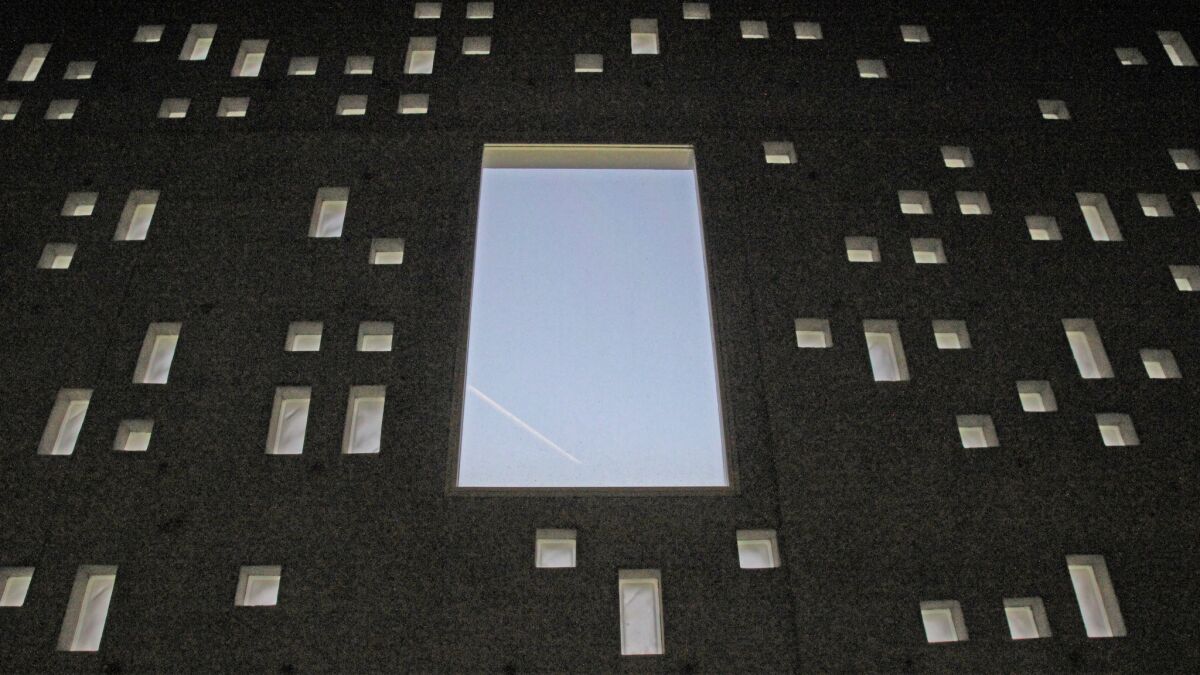 Reporting from Santiago, Chile —
One in a series of dispatches by Carolina A. Miranda on the art and architecture of Chile.
He lived to be just 51 years old, but in his short life, the early 20th century Chilean priest Father Alberto Hurtado came to be known for his extraordinary charitable works. He published papers that called for social action in support of the poor and working people. And he founded Hogar de Cristo (Christ's House), a charitable organization that helped care for children living in extreme poverty. In fact, he was known for driving around Santiago at night in a green Ford pickup, in search of those who might need assistance.
Hurtado died in 1952, but his legacy in Chile is strong. (Hogar de Cristo operates to this day.) The Catholic Church beatified Hurtado in 1994. And, in 2005, Pope Benedict XVI canonized him — making the Jesuit priest only the second Chilean saint. (Saint Teresa of the Andes is the first.)
In 2010, a sanctuary in Santiago was completed in his honor — at the very site where he founded the Hogar de Cristo back in the 1940s. The building was designed by Chilean architect Cristián Undurraga, of Undurraga Devés Arquitectos, and it is elegant and serene — a true space of contemplation.
It also makes the most of simple materials: rough Béton brut concrete, glass blocks and blond wood ceilings that don't overwhelm the artifacts on display — nor do they run counter to the image of humility held by the saint.
Certainly, the 60-year-old Undurraga has plenty of experience in the area of public and spiritual projects. He was key in redesigning the public spaces around the presidential palace in Santiago (which I wrote about in an earlier post). And in 2009, he designed a chapel for pilgrims who travel to the Andes Valley, about 46 miles north of Santiago, to pay tribute to Saint Teresa.
I visited a number of Undurraga structures in Santiago and the Hurtado sanctuary has to be one of my favorites: graceful, quiet, a beautiful work of architecture situated in the middle of one of the city's poorer enclaves. In the end, good design for the people. Hurtado would have liked that.
You can see more images of the museum at the Chilean architecture website Plataforma Arquitectura.
Find me on the Twitter @cmonstah. Want to see my art and architecture pix from around Santiago and beyond? Hit me up on Instagram @cmonstah.
---
Get our daily Entertainment newsletter
Get the day's top stories on Hollywood, film, television, music, arts, culture and more.
You may occasionally receive promotional content from the Los Angeles Times.