Review: 'Rogue One' adds an uneven but thrilling wrinkle to the mythology of 'Star Wars'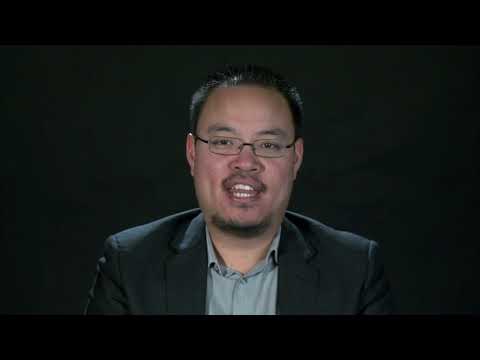 Justin Chang reviews "Rogue One: A Star Wars Story," which was directed by Gareth Edwards and starring Felicity Jones, Diego Luna, Ben Mendelsohn, Donnie Yen, Mads Mikkelsen, Alan Tudyk, Jiang Wen, Forest Whitaker  and Riz Ahmed. The video is by Jas
Film Critic
And here we are once again — though where we are, and when we are, as always bears some explaining.
"Rogue One: A Star Wars Story" is storming into theaters a year after "Star Wars: The Force Awakens," but the brisk and momentous story it has to tell is actually set about three decades earlier. With the Death Star undergoing its final quality assurance tests, the evil Galactic Empire is very much in the ascendant. The Rebel Alliance is fractious and disorganized. And what initially seems like a zippy stand-alone adventure soon reveals itself as a grimly exciting prequel to the first, or should I say fourth, film in the series, "Star Wars: Episode IV — A New Hope." (Think of the new movie, if you must, as "Star Wars: Episode III.V — Dawn of a New Hope.")
Got all that? Of course you do. It's a testament to the ongoing cultural viability and commercial supremacy of "Star Wars" that moviegoers of every generation will have little trouble mentally accommodating yet another wrinkle in its epic mythology. And, more likely than not, they will dutifully clear a place in their hearts for "Rogue One," a swiftly paced, rough-and-ready entertainment that, in anticipating the canonical events of "A New Hope," manages the tricky feat of seeming at once casually diverting and hugely consequential.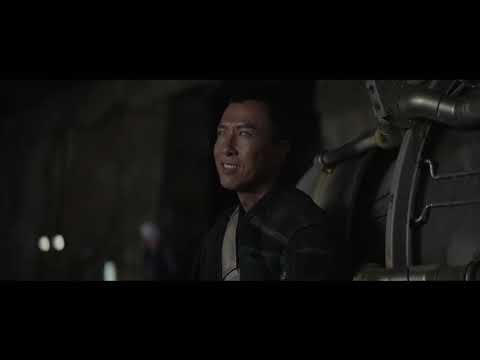 Watch the trailer for "Rogue One: A Star Wars Story."
This kind of infinite narrative revisionism may seem like a gimmick, but it is also a storytelling tactic nearly as old and durable as cinema itself. For audiences with any degree of affection for "Star Wars," the elasticity of time and narrative in this cinematic cosmos — as well as the digital malleability of some beloved characters' faces — has become a significant part of the fun.
Our fondest memories of Princess Leia, Luke Skywalker and Han Solo (who will soon be played by Alden Ehrenreich in an anthology film of his own) may occupy a sacred space in our collective consciousness. But as the best moments of "The Force Awakens" demonstrated, a filmmaker with the right touch and sensibility can invest those memories with tremulous new life. We might even be tricked into believing that the distant, formative glories of our moviegoing past may not be quite so long ago or far, far away as we had imagined.
Even as it introduces a host of appealing new characters, the story told in "Rogue One" could hardly be more bracingly familiar: A scrappy, determined band of Rebel Alliance fighters comes together to embark on a Darth-defying wartime mission. Director Gareth Edwards, working from a script by Chris Weitz and Tony Gilroy, serves up several dynamic action sequences, some pretty good jokes and a few moments that immediately ascend to classic status: Without giving too much away, it's safe to say that the audience's breath, like that of one unfortunate on-screen character, is briefly taken away.
Leading the mission this time is Jyn Erso (Felicity Jones), a defiant young warrior whom we first encounter as a young girl being cruelly separated from her parents. After her scientist father, Galen Erso (Mads Mikkelsen, excellent), is taken prisoner by the ambitious Imperial leader Orson Krennic (Ben Mendelsohn, ditto), Jyn spends the next few years being raised and trained by Saw Gerrera, a Rebel extremist who was introduced in the animated series "Star Wars: The Clone Wars," and who here takes on the imposing live-action form of Forest Whitaker.
Saw's backstory, like those of many characters in "Rogue One," is murky, ill defined and tossed off with the kind of rapid-fire exposition that is likely to leave more than a few "Star Wars" neophytes (OK, me) in the dark. My republic for a flow chart! Fortunately, the casting — one of the franchise's consistent strong suits over the years — is especially sharp this time around, and more often than not the choppiness of the storytelling and the lapses in character development are overwhelmed by the sheer force (ahem) of the actors' personalities.
Hoping to reunite with her father and unravel the dastardly scheme in which he has been forcibly enlisted, Jyn finds a reluctant ally in Cassian Andor (Diego Luna), an Alliance intelligence officer whose calculating streak makes him a credibly amoral hero. The team's secret weapon, distinguished by his intense devotion to the ways of the Force, is Chirrut Îmwe (Donnie Yen), a blind warrior seemingly modeled on the legendary Japanese swordsman Zatoichi.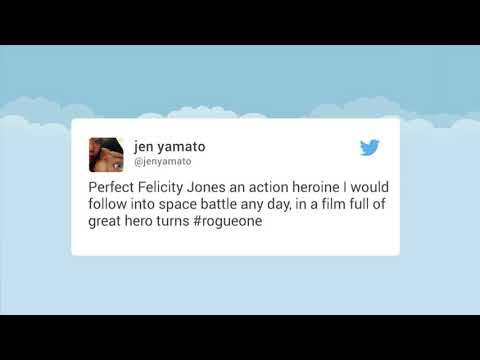 Walt Disney Co.'s "Rogue One: A Star Wars Story" premiered at the Pantages Theater in Hollywood on Dec. 10. The film could gross $300 million worldwide over its opening weekend.
Also along for the ride, zipping between desert moons and far-flung galactic outposts, are Chirrut's faithful comrade, Baze Malbus (Jiang Wen), and Bodhi Rook (Riz Ahmed), an emotionally scarred cargo pilot with his own mysterious role to play in the proceedings. But the requisite scene stealer is K-2SO, a tall, spindly-limbed droid who, as hilariously voiced by Alan Tudyk, will prove especially welcome to those of us who could never abide that sentient pile of gold-plated neuroses known as C-3PO. (Spoiler alert: That droid's reappearance here is mercifully brief.)
It takes only a glance at this ragtag ensemble to notice the same striking commitment to on-screen diversity that marked "The Force Awakens." Casting quotas, of course, don't make a movie; actors do, and you are likely to leave "Rogue One" marveling less at its demographics than at Jones' sympathetic ferocity, Luna's flinty charisma and the kick-ass sangfroid of Yen, one of Hong Kong's biggest action stars.
Predictably enough, some naysayers on the political right have already urged a boycott of this movie's multicultural utopia — a development that only reinforces the anti-fascist subtext that has, like the Force itself, been with the series all along. In short, "Rogue One" seeks to take us back but also move us forward, to pay tribute to the past even as it embraces the promise of a more united Hollywood future.
That's nothing if not an ambitious undertaking, especially since the causes of novelty and nostalgia are so often at cross-purposes. The images in "Rogue One," shot digitally by the gifted cinematographer Greig Fraser ("Zero Dark Thirty," "Bright Star"), have an appreciably darker, moodier cast than the earlier films in the cycle. But the reintroduction of characters from "A New Hope," whether through cleverly manipulated stock footage or elaborate CGI reconstructions, has a tendency to dispel some of the magic. The imperatives of fan service don't always sit well with the kind of sustained dramatic intensity for which Edwards is clearly aiming.
The low-budget "Monsters" (2010) and the big-budget "Godzilla" (2014) confirmed Edwards as a genre craftsman of unusual subtlety. His work here is agile and a bit anonymous, and it reflects the relentless, action-driven, reshoot-heavy paradigm that has overtaken the series of late. It's as if these new films were trying, not without reason, to avoid the slow, stultifying drip of exposition that choked the life out of George Lucas' 1999-2005 prequel trilogy, with the singular exception of "Revenge of the Sith" and its momentous final act.
A similar sense of dramatic convergence materializes during "Rogue One's" pulse-quickening endgame, which offers the curious satisfaction of turning an unfinished story — a heroic mission in service of a deferred moment of victory — into a resonant pop-cultural moment. As the puzzle pieces snap into place, with a level of precision and economy that honors and even transcends the narrative foundation of "A New Hope," "Rogue One" at last finds its own reason for being. For one thrilling final stretch, everything old really is new again.
------------
'Rogue One: A Star Wars Story'
MPAA rating: PG-13, for extended sequences of sci-fi violence and action
Running time: 2 hours, 13 minutes
Playing: In general release
See the most-read stories in Entertainment this hour »
ALSO
'Rogue One' reactions land after the star-studded 'Star Wars' premiere party
Photos: World premiere for 'Rogue One: A Star Wars Story'
'Making "Star Wars" is a team sport': 'Rogue One' director Gareth Edwards on reshoots, inspiration and trepidation
Get the Indie Focus newsletter, Mark Olsen's weekly guide to the world of cinema.
You may occasionally receive promotional content from the Los Angeles Times.