Oscars Outdoors goes back to the drive-in with 'American Graffiti'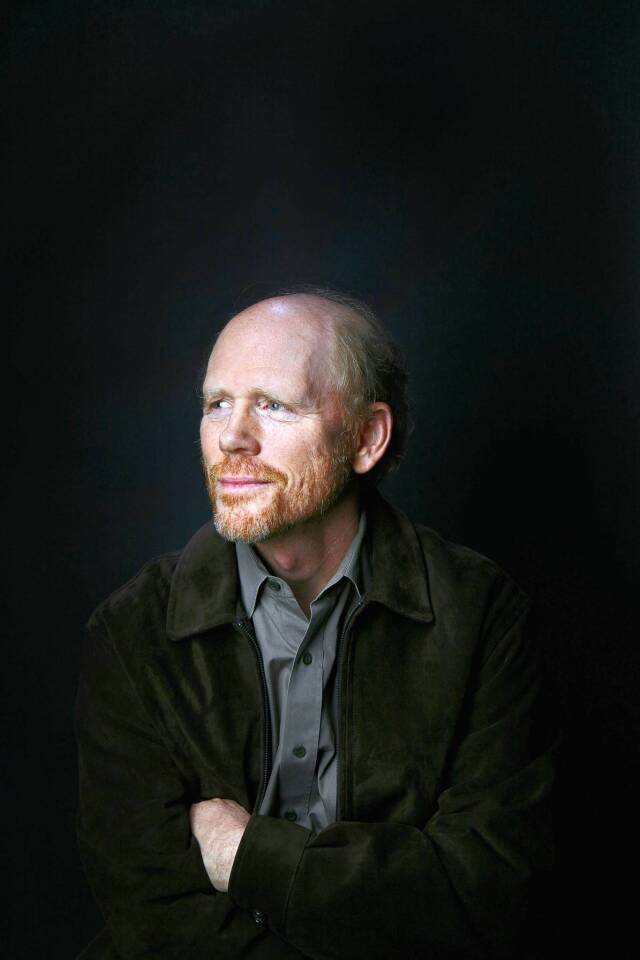 Howard, who played Steve, won the director Oscar for 2001's "A Beautiful Mind."
(Jay L. Clendenin / Los Angeles Times)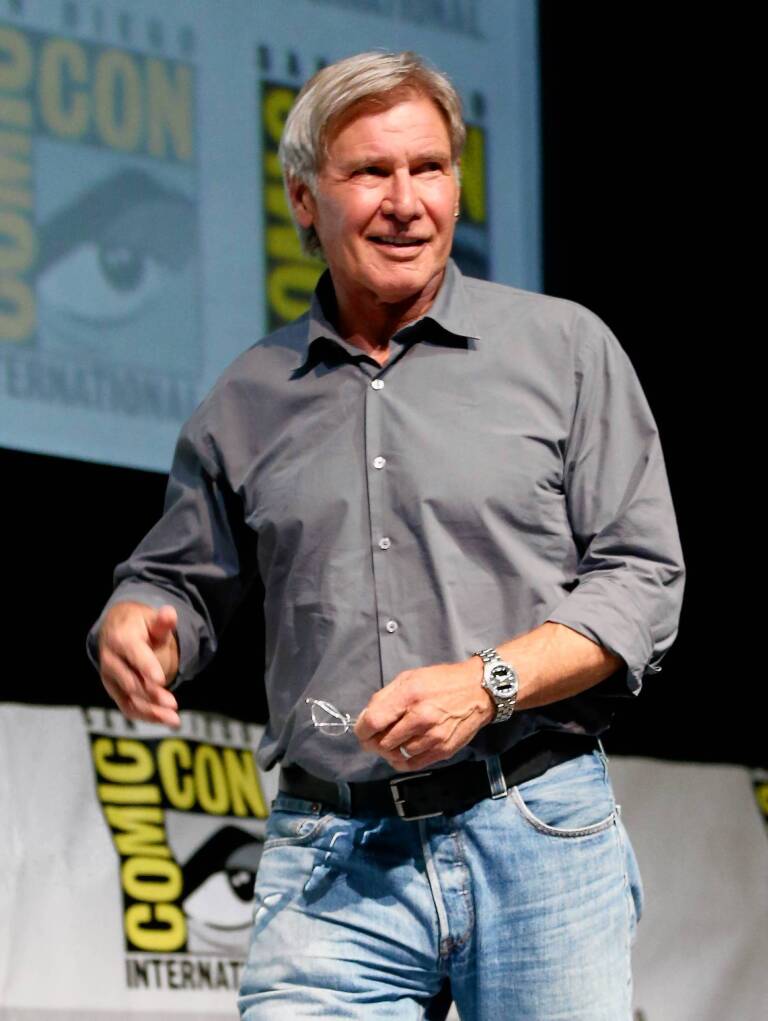 Ford, who portrayed Bob, became a superstar in George Lucas' 1977 game changer "Star Wars."
(Joe Scarnici / Getty Images for Summit Entertainment)
The actor, who starred as Curt, won the lead actor Academy Award for 1977's "The Goodbye Girl."
(PBS)
Where were you in the summer of '73?
Like a lot of Americans, you might have been in a theater or drive-in movie basking in the nostalgic glow of "American Graffiti."
George Lucas' enduring and endearing coming-of-age-story set during the course of one night in a small California town in 1962 features several stars — and Oscar winners — in the making, including Richard Dreyfuss, Ron Howard, Harrison Ford, Cindy Williams, Candy Clark, Suzanne Somers, Paul Le Mat, Charles Martin Smith, Mackenzie Phillips and Bo Hopkins. Not to mention vintage cars, a landmark rock soundtrack and maverick rock disc jockey Wolfman Jack.
Even the film's hangout, Mel's Drive-In, became a chain of popular restaurants.
PHOTOS: A trio of 'American Graffiti's' star class
Williams, who played Laurie, and Smith, who portrayed nerdy Terry the Toad, went to Westwood to see the low-budget ($750,000) comedy shortly after it opened. The plot revolved around high school grads Steve (Howard) and Curt (Dreyfuss), who spend one final evening cruising the streets with their friends before they head to college
"There were lines around the block," recalled Williams. "I called Richard Dreyfuss, who was doing 'The Apprenticeship of Duddy Kravitz' in Canada, and I told him. He didn't believe me. He thought I was making it up. They let Charlie and me in, and we had to sit on the floor in the back. It played a year in Westwood!"
Williams, Clark, Phillips and Hopkins are reuniting Friday evening for the 40th-anniversary screening of "American Graffiti" at Oscars Outdoors in Hollywood. The screening is sold out, but there will be a standby line. Also joining the reunion are Gloria Katz and Willard Huyck, who earned a screenplay Oscar nomination with Lucas; visual consultant Haskell Wexler; production sound designer Art Rochester; and actress Lynne Stewart. And two of the film's famous cars, the white Thunderbird and the yellow coupe, will also be making an appearance.
"American Graffiti" was a huge hit — grossing $115 million according to Box Office Mojo, the equivalent of more than $500 million in today's dollars when adjusted for inflation — going up against such competition as "Paper Moon," "A Touch of Class," "High Plains Drifter" and "Jesus Christ, Superstar." The film was released two years before Steven Spielberg's "Jaws" ushered in the era of the summer blockbuster.
PHOTOS: Behind-the-scenes Classic Hollywood
"American Graffiti," which earned five Oscar nominations, including best film, was Lucas' second feature. It was shot over 28 nights in Petaluma and San Rafael, Calif.
"He was very quiet and kind of introverted," recalled Clark, who received a supporting actress Oscar nomination for her role as the flirtatious blond Debbie who hooks up with Terry. "We were shooting at night and George was editing during the day. He wasn't getting any sleep, and at the end he just looked like a zombie."
"I remember very few words coming out of his mouth," said Phillips, who was just 12 when she made her film debut as Carol Morrison, a precocious girl who drives drag race king John Milner (Le Mat) crazy when she becomes a passenger in his deuce coupe. "He would give the thumbs-up sign or the OK sign after a take and say 'terrific,'" she said of Lucas.
"I grew up in Fort Worth and there were two popular drive-ins," said Clark. "We would inch along like the 405 Freeway at rush hour. We would yell out the window like 'American Graffiti.'"
Hopkins said that his hometown of Greenville, S.C., even had its own Mel's Drive-In. "It was called the Ranch," he said. "Mr. Wilson ran it, and they had the best steak and baked potatoes you ever had. We were beginning to drink beer. It was a great time."
Phillips admitted she didn't know exactly that "American Graffiti" was a feature film.
PHOTOS: Hollywood Backlot moments
"I thought we were doing maybe an after-school special," she said. "But it was the greatest experience. Everyone was really nice to me. I remember sort of being the mascot, the little kid hanging around with these cool older people."
"It was like being in summer stock, which I had been in," said Hopkins of the shoot. "We all dressed in the same trailer and every now and then guys would peek over [to look at the actresses]. I took Ronny Howard up to the pool hall with the boys. We made sure nobody bothered him."
The pulsating soundtrack of wall-to-wall classic rock tunes of the 1950s and early '60s, including Bill Haley & His Comets' "Rock Around the Clock" and the Del-Vikings' "Come Go With Me," was integral to the film's success.
"When George described 'American Graffiti' to me and Ron, he described it as a musical because the music will never stop during the entire movie unless the source of the music is gone, when the cars are stolen or they are out in the woods," noted Williams.
"It is the other character in the movie. I remember after that meeting Ron and I looked at each other and said this is genius."
For more information, go to www.oscars.org.
Are you an aficionado of iconic Hollywood? Like us on Facebook and go to the Classic Hollywood landing page to get more Times coverage.
---
Inside the business of entertainment
The Wide Shot brings you news, analysis and insights on everything from streaming wars to production — and what it all means for the future.
You may occasionally receive promotional content from the Los Angeles Times.