California Sounds: New L.A.-area music from Syrian-born songwriter Bedouine, punk bands Wavves and Family Pet and singer-songwriter Chris Price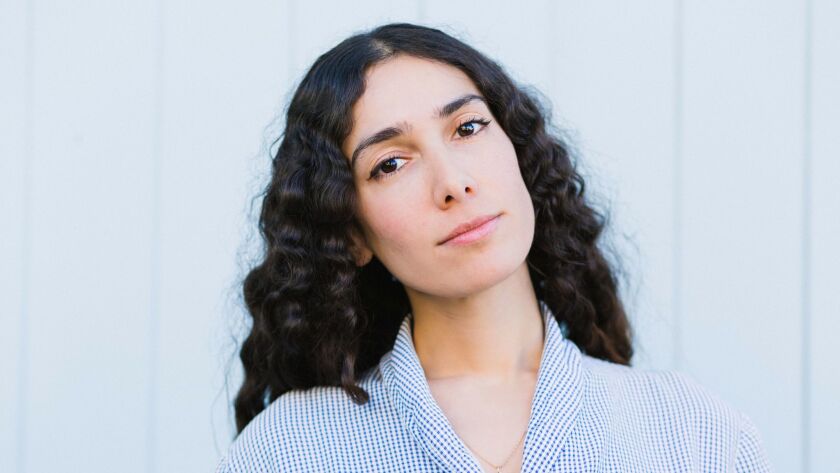 Bedouine, "Solitary Daughter" (Spacebomb). The second song from the Echo Park-based singer's forthcoming self-titled debut album is a quiet affair, one that gracefully expands from a minimal guitar line to velveteen orchestration across four-plus minutes.
Born Azniv Korkejian in Aleppo, Syria, to Armenian parents, the artist immigrated to America as a child and eventually settled in Los Angeles.
For her day job, Korkejian is a TV sound editor, but away from the studio, she offers subtly mesmerizing folk rock with phrasing and delivery that suggests the late English singer-songwriter Nick Drake. Like the rest of her debut, "Solitary Daughter" was produced by the Virginia artist-producer Matthew E. White, who is issuing the album on his Spacebomb imprint.
"Leave me alone to the books and the radio snow," Bedouine sings during the song, her earthen, warm voice draped in musical comfort as she requests some solitude.
Another work on the forthcoming album (June 23), "Summer Cold," moves with hardened, if woozy, determination. As the song concludes, the artist inserts what is described as "an interstitial piece to recreate the sounds of her grandmother's street in Aleppo," and later adds that because of the brutal Syrian civil war, the self-described "sonic memory" is the only way that Bedouine can currently return to her birthplace.
Chris Price, "Stop Talking" (Omnivore Recordings). The second studio album from Price arrives a half-decade after his debut, and the sturdiness of the songs suggests an artist determined to properly develop his work before letting it go.
While these songs were germinating, Price produced reboot records by cult artists Emitt Rhodes and Linda Perhacs and worked with musicians including rock band Low, bassist Tal Wilkenfeld and longtime Beck collaborator Roger Joseph Manning.
Price is admired in the power pop community, an oft-insular world that lives and dies on catchy hooks and earworm-worthy melodies. But Price's brand of stickiness is less rigid and more pessimistic, and recalls the music of songwriters including Alex Chilton, Gene Clark and Aimee Mann, none of whom ever shied away from hard emotion.
Plus, the album is less claustrophobic than a genre album, and revels in spacious, inventive arrangements and instrumental flourishes.
"Hi Lo" is propelled by a stuttered rhythm, with Price layering his voice until it becomes a kind of choir underscoring his lyrics. The drunken "Pulling Teeth" opens with dissonant strings before easing into a cavernous ballad: "You and me, we're not good people," Price sings as a violin moans in the background. "You and me, we don't have patience/ For the world and our friends/ And all their problems." Good thing Price has music, then.
Family Pet, "I'm a ..." (Family Pet). Propriety precludes us from publishing the b-word mentioned in the title, but the sheer rush of this L.A. band's sound makes it required listening. Produced by the multi-talented singer and songwriter Colleen Green, the song draws on the city's rich hardcore past without any sense of subservience to the rules.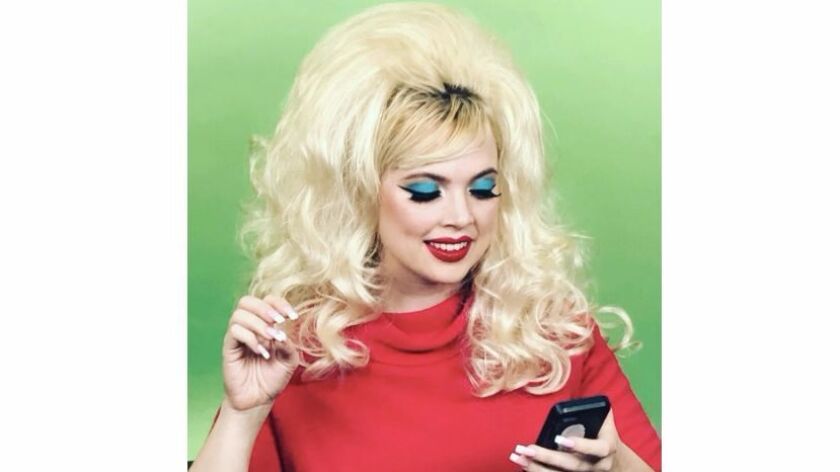 A self-described feminist punk band that calls out the Breeders in its press release, Family Pet stars Kate, formerly of the punk band Feelings Feelings, and her sister Maggie Dwyer.
Click the link below to listen to the track, which, as mentioned, contains repeated use of that word.
Family Pet — "I'm a ..." (Soundcloud stream).
With down-tuned guitar and waves of adrenaline, the way they maneuver through chords recalls the wild-eyed urgency of "Walk Among Us"-era Misfits and the seminal punk band Bikini Kill.
The single's A-side, called "Family Pet," arrived a few weeks back, and both are teasers from the band's forthcoming first album, "Petty," which comes out in July.
Wavves, "You're Welcome" (Ghost Ramp). After an ill-fated relationship with Warner Bros., the magnetic San Diego-born punk band returns to the underground for its sixth album. It's the first on founder-singer-guitarist Nathan Williams' Ghost Ramp imprint, which last year opened a physical store in Chinatown (with Warner Bros. advance money) and specializes in punk records and video game soundtracks.
An album full of scream-along non-sequiturs and a giddy sense of adventure, "You're Welcome" is hardly a departure, but it does signal Williams' continuing willingness to experiment with structure. Songs work through verses and choruses, but each has moments in which Williams rips it all apart, as though he's setting off controlled demolitions within busy city blocks.
Opener "Daisy" maneuvers with breathless, humming riffs and a weird little guitar line before a chorus arrives as if in a cloud of dust. "Come to the Valley" is a joyous mess that's supported by a baffling, repetitive loop that pauses at one point for an eight-bar doo-wop break.
Album closer "I Love You" enters with what sounds like an old country music sample, redirects into a heartfelt love song and lands on a ridiculous guitar solo. What follows is a weird tangle of backward orchestral samples, bleeps and big-beat drumming. If the record seems messy, in fact it's the opposite. There's intention in every measure.
For tips, records, snapshots and stories on Los Angeles music culture, follow Randall Roberts on Twitter and Instagram: @liledit. Email: randall.roberts@latimes.com.
---
From the Emmys to the Oscars.
Get our revamped Envelope newsletter, sent twice a week, for exclusive awards season coverage, behind-the-scenes insights and columnist Glenn Whipp's commentary.
You may occasionally receive promotional content from the Los Angeles Times.