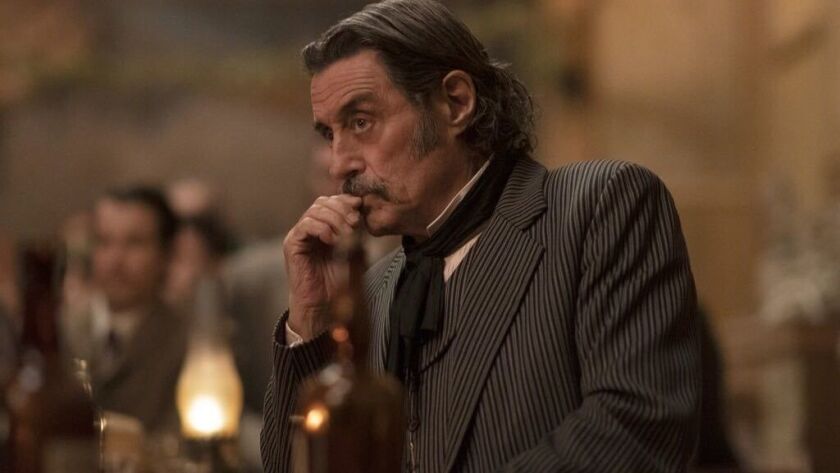 "Deadwood" is back, and as Al Swearengen would say, it's about bleeping time.
The show that died too young is now a film, and the return trip in "Deadwood: The Movie" — set some 10 years later — gets down to unfinished business in the once lawless town in South Dakota.
On this week's show, host Mark Olsen (@IndieFocus) talks with Ian McShane, the actor who brought the corrupt, foul-mouthed Swearengen to life, as well as the director, Daniel Minahan, who captured the now older and wiser characters meeting up again in a Deadwood poised on the edge of legitimacy.
Review -- 'Deadwood: The Movie' marches bittersweetly to the brutal beat of time »
Diehard fans are sure to be pleased, especially since the series was unceremoniously canceled in 2006, leaving so many loose ends, and in spite of its critical acclaim. But Minahan also told Olsen that he made a film with an eye toward drawing newcomers to the show's original three seasons.
McShane says it wasn't a challenge to reprise his role — Swearengen is the kind of character people don't forget.
---