Everyone is outraged over sexual harassment, but will this moment bring real change?
Last year, Amazon Studios chief Roy Price decided to cancel "Good Girls Revolt" barely a month after its debut. Set in 1969, the partially fact-based drama followed a group of women journalists fighting for equal opportunity and fending off inappropriate bosses in the workplace; one of the real-life figures it portrayed was Eleanor Holmes Norton, who helped write the first government regulations against sexual harassment.
On Tuesday, Price resigned from Amazon Studios amid his own sexual harassment scandal.
Even in the dizzying two-week period brought about by a devastating pair of reports in the New York Times and New Yorker alleging decades of sexual harassment and assault by Oscar-winning film producer Harvey Weinstein, it was a jaw-dropping event.
Weinstein's fall was swift and precipitous; since the original Oct. 5 story, he has been fired from his company, dumped by his wife, expelled from the Academy of Motion Picture Arts and Sciences and the Producers Guild and is newly under investigation by the LAPD for a rape allegation.
Price, who'd partnered with the Weinstein Co. on high-profile TV projects from Matthew Weiner and David O. Russell, fell even faster. It only took hours for Amazon to put him on a leave of absence after producer Isa Hackett went on the record with graphic details about Price's behavior, and just days to fire him.
This particular cultural moment, which feels at times like a national consciousness-raising session, has actually been more than a year in the making. Weinstein and Price are just the latest in a series of titans, including Bill Cosby, Roger Ailes, Bill O'Reilly and L.A. Reid, who have been brought down by allegations of sexual misconduct.
The nonstop sordid and horrifying stories told about Weinstein did, however, provoke a collective catharsis. At public events, women including Reese Witherspoon and Jennifer Lawrence have now spoken of enduring harassment and/or assault, while on social media thousands of women, including Gabrielle Union, Lady Gaga and Olympic gymnast McKayla Maroney joined the hashtag campaign #MeToo.
Meanwhile, men in the entertainment industry felt compelled to post statements denouncing Weinstein and supporting the women who have come forward. As the accusations increased, a few, like screenwriter Scott Rosenberg and director Quentin Tarantino, admitted they were part of the problem for staying silent when they knew Weinstein had mistreated women.
"For the legions of women who have worked in this field as advocates and professionals for decades and decades, it's about time," says Toni Van Pelt, president of the National Organization for Women. "What allows this to thrive is the culture of silence, men protecting men, that's just so ingrained in this society."
Catharsis, however, is not the same as change.
As many have pointed out as the Weinstein scandal unspooled, an eerily similar scenario played out a year ago, when the Washington Post uncovered the now-infamous "Access Hollywood" tape of Donald Trump boasting about groping women. In the days following that exposé, a dozen women came forward to say that Trump had groped or forcibly kissed them. While the candidate dismissed the claims as "totally made up nonsense to steal the election," Republican politicians scrambled to distance themselves from Trump, and there was semi-serious talk of replacing him on the ballot.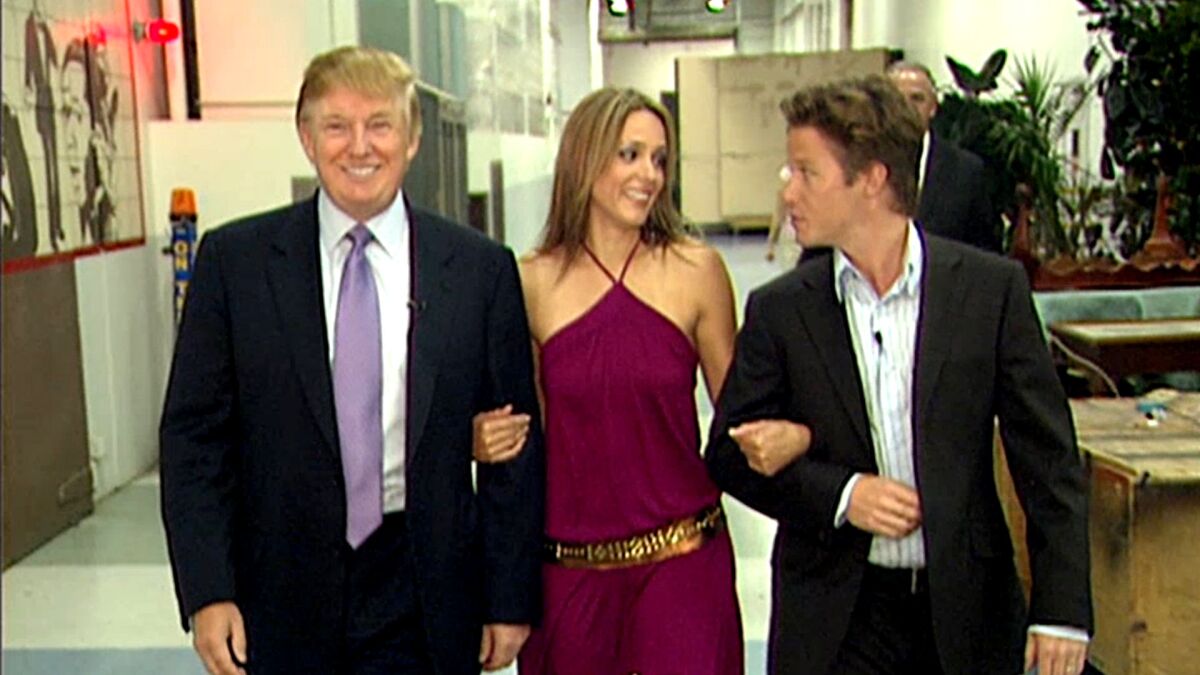 A month later, Trump won the election with the support of 42% of women in the electorate — and 53% of white women.
Even so, Trump's inauguration was a wake-up call. At the women's marches in January, many participants carried signs that explicitly referenced Trump's alleged mistreatment of women. Actress Ashley Judd, who would be one of the first major Hollywood stars to accuse Weinstein by name, read from a poem written by a 19-year-old: "Our … ain't for grabbing."
Within months, Fox News hosts Bill O'Reilly and Eric Bolling were out of their jobs. Smaller scandals rocked the indie film community, then came the Weinstein bombshell.
But there have been so many false alarms that it's hard to tell a cultural shift from a news cycle. Many famous men have faced grave allegations of misconduct toward the opposite sex — Trump, Woody Allen, Charlie Sheen, Mel Gibson, R. Kelly, Bill Clinton — only to escape relatively unscathed as the conversation moved on.
Indeed, over the past decade, endemic sexual abuse and harassment has been exposed in seemingly every corner of American life, including Silicon Valley, the military, the National Park Service, the Catholic Church, women's gymnastics, college football and elite East Coast private schools. Not coincidentally, these are largely male-dominated, hierarchical institutions full of vulnerable people intimidated into silence — a lot like Hollywood.
"Each time one of these big cases came up, I always would think, well now things are going to change," says Clara Bingham, whose books "Women on the Hill: Challenging the Culture of Congress" and "Class Action: The Landmark Case That Changed Sexual Harassment Law" tracked growing awareness of the issue in the 1990s.
"Change comes in waves," she adds. "This one may be a tsunami, but we'll probably need a few more waves before the beach is wiped clean."
Gretchen Carlson's lawsuit against Roger Ailes, filed in July 2016, was the tremor that set off the current tidal wave. Her legal action encouraged other women to come forward and ultimately brought about the professional demise of Ailes, a man once seen as untouchable. It also motivated journalists to pursue rumors that had plagued O'Reilly and Weinstein for years.
Carlson, a former Fox News host, says she was moved to take action "when I realized that my 26-year career of blood, sweat and tears and incredible hard work was going to come to an end at that particular establishment — and not because of my choice. I determined that if I didn't speak up and do something, who would?"
Revelations about sexual harassment have been enabled by women's advancement in the workplace, Van Pelt says; greater economic security means less potential fallout for naming names. In Hollywood, she adds, "the women who have done this, by and large, who have made the headlines and brought it to the forefront, are women who are financially stable."
The term "sexual harassment" was coined by sociologist Lin Farley in the mid-1970s, a time when women, emboldened by the feminist movement, were on the rise in the workplace and often faced hostile treatment from their male colleagues. The 1980 blockbuster "Nine to Five" followed three women as they exacted extra-legal revenge on their caddish boss. Six years later, the Supreme Court officially ruled in Meritor Savings Bank vs. Vinson that sexual harassment was a violation of the Civil Rights Act of 1964.
But it was law professor Anita Hill who in 1991 pushed the subject to the forefront of the national debate by accusing her former boss and Supreme Court nominee Clarence Thomas of making crude comments and unwanted advances. Despite Hill's riveting testimony, Thomas was confirmed by the Senate and also won in the court of popular opinion: 58% of Americans at the time said they believed Thomas while just 24% believed Hill, who'd been accused of suffering from "erotomania." Yet the incident led to a surge in sexual harassment complaints and inspired what was then a record number of women elected to Congress in 1992.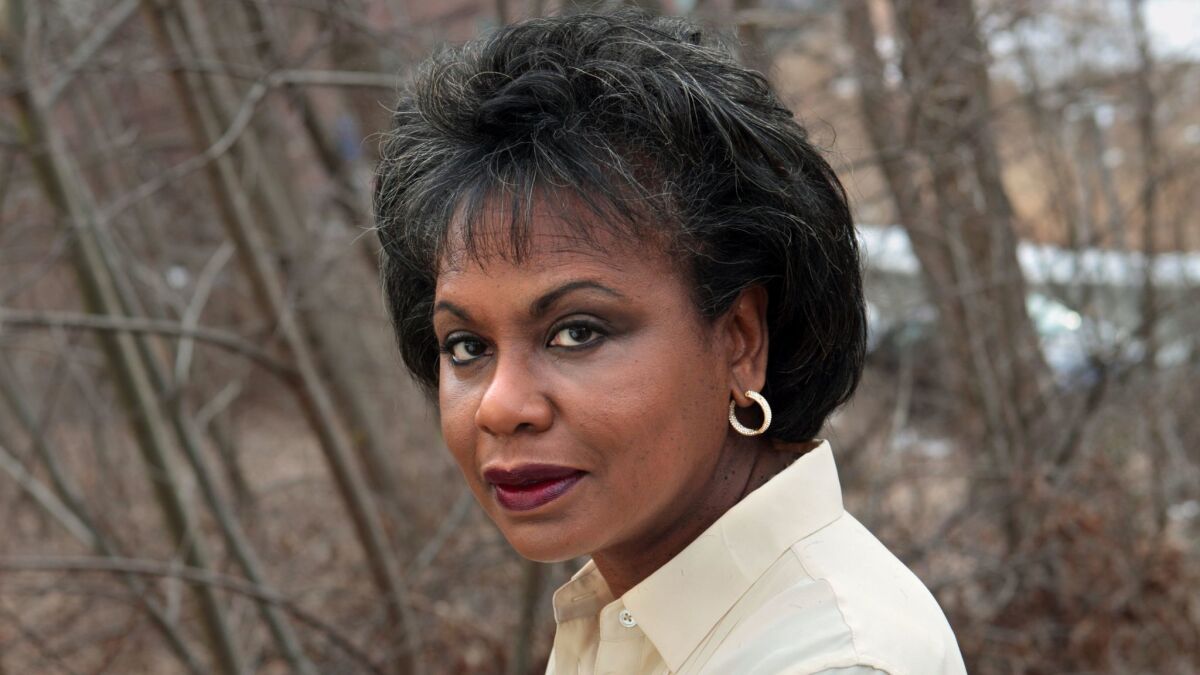 It was "the first big American a-ha on sexual harassment," says Fran Sepler, who has provided harassment-prevention training to employers for nearly 30 years. Such programs have made a dent in more casual infringement — "people doing dumb, offensive things like commenting on people's appearance," she says — but resistance remains among the "immune superstars," that is, men like Ailes and Weinstein.
"Training and education will never fix that," she says. "It's a culture thing. It's a financial thing and it's an embedded problem when the value of a poorly behaving employee is deemed so high it's worth allowing them to do harm to others."
But, she adds, "Many companies are realizing that the actual cost of actually doing that are far greater than they imagined."
The revelations about Weinstein have led to soul-searching — and some finger-pointing — in the entertainment community. Even before the scandal broke, the issue had clearly been on the minds of many women in the industry, as seen in "Good Girls Revolt" and recent story lines in women-led shows such as "Girls," "One Mississippi" and "Great News."
In an episode of Amazon's "One Mississippi," an influential producer masturbates in front of a woman during a business meeting. Following the dismissal of Price, Tig Notaro, the show's co-creator, said in a statement that every member of her show's all-female writing staff had experienced sexual harassment or assault, which "compelled us to try and shed just a little light on this epidemic."
A similar scenario played out in the final season of HBO's "Girls," as Lena Dunham's character Hannah confronted a prominent author (Matthew Rhys) accused of forcing himself on a young admirer. "I think it's important to listen to the voices of women who've historically been pushed aside and silenced," Hannah told him.
But even among sorrow and scandal, there is humor. Last week, NBC's "Great News" offered a subversive gender-flipped take on the subject, with Tina Fey playing a predatory network executive who ogles and objectifies her employees in hopes of landing a multimillion-dollar exit settlement, like Ailes or O'Reilly.
"Maybe someday when you get to be in my position," Fey's character tells a female underling, "we'll live in a world where a woman can be a creep and go home with a huge golden parachute."
See the most-read stories in Entertainment this hour »
Follow me @MeredithBlake
ALSO
How Trump's election and Weinstein's fall signal warp speed on taking sexual harassment seriously
What does Roy Price's suspension mean for Amazon's future?
---
Get our L.A. Goes Out newsletter, with the week's best events, to help you explore and experience our city.
You may occasionally receive promotional content from the Los Angeles Times.