This awards season's red carpet looks were all about sending a message with fashion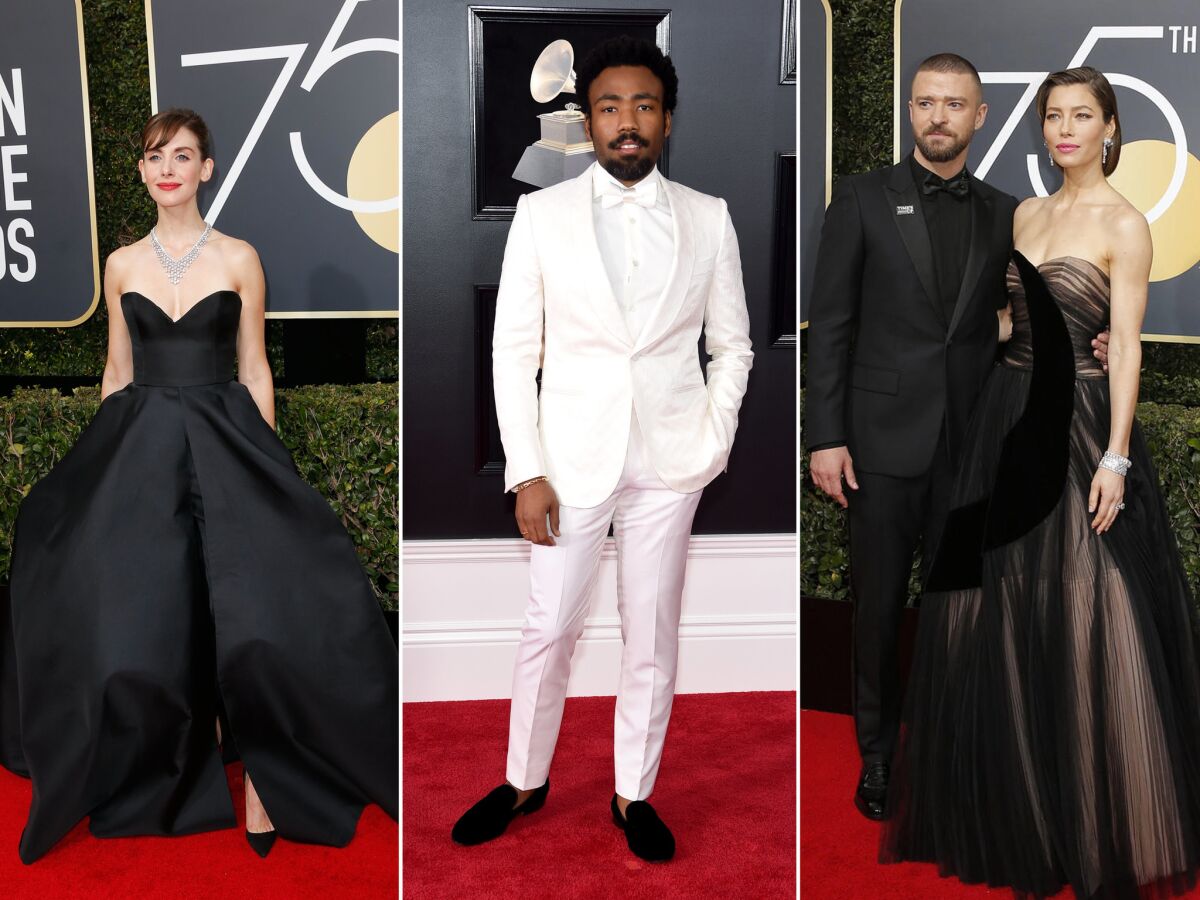 If sartorial diplomacy is the art of letting your clothes do the talking, then this year's awards season was a sartorial revolution with a host of nominees and presenters demanding audiences focus on their message and not their clothes.
Starting with the launch of the Time's Up movement on Jan. 1, which called on Golden Globes attendees to wear black as a symbol of solidarity with sexual harassment victims, each successive red carpet became a potential platform for protest. "In terms of just the sheer effect, without necessarily saying something about the effectiveness of it, it was quite stunning," said Andreas Behnke, who edited the book "The International Politics of Fashion: Being Fab in a Dangerous World." "So it was a clever choice to do it this way."
The catalyst of the #MeToo and Time's Up movements largely was Harvey Weinstein's public unraveling last year, but the threads of this sartorial revolution can be traced back further — further than the election of President Trump in 2016 and the women's marches that followed — to two seemingly unrelated, perhaps contradictory, events that took place in 2014.
The first was the launch, that February, of the #AskHerMore campaign by the Representation Project, which sought to encourage red-carpet reporters to focus on female attendees' achievements rather than their outfits. The other, seven months later, was Chanel's 2015 spring/summer ready-to-wear show, which saw models, including Cara Delevingne and Kendall Jenner, armed with placards and loudspeakers march their way down the catwalk.
By early 2017, protest dressing had emerged as a bona fide trend at fashion month, galvanized by Trump's presidential inauguration and the women's marches it set off across the world, with pink pussy hats at Missoni and political slogan tees at Dior, Stella McCartney and Prabal Gurung. Designers understood that, in an increasingly visual world, the catwalk was an ideal medium for getting their message out. It was only a matter of time before the stars and stylists in the front rows realized they could do the same, if not more, on the red carpet.
"Fashion is hugely visual, and we live in a hugely visual world now," said Hazel Clark, a professor of fashion studies at Parsons School of Design in New York. "Our communication is so increasingly visual, and we read images much faster than words, so in that sense, fashion on the screen or in the street or whatever, it has the potential to make a huge impact."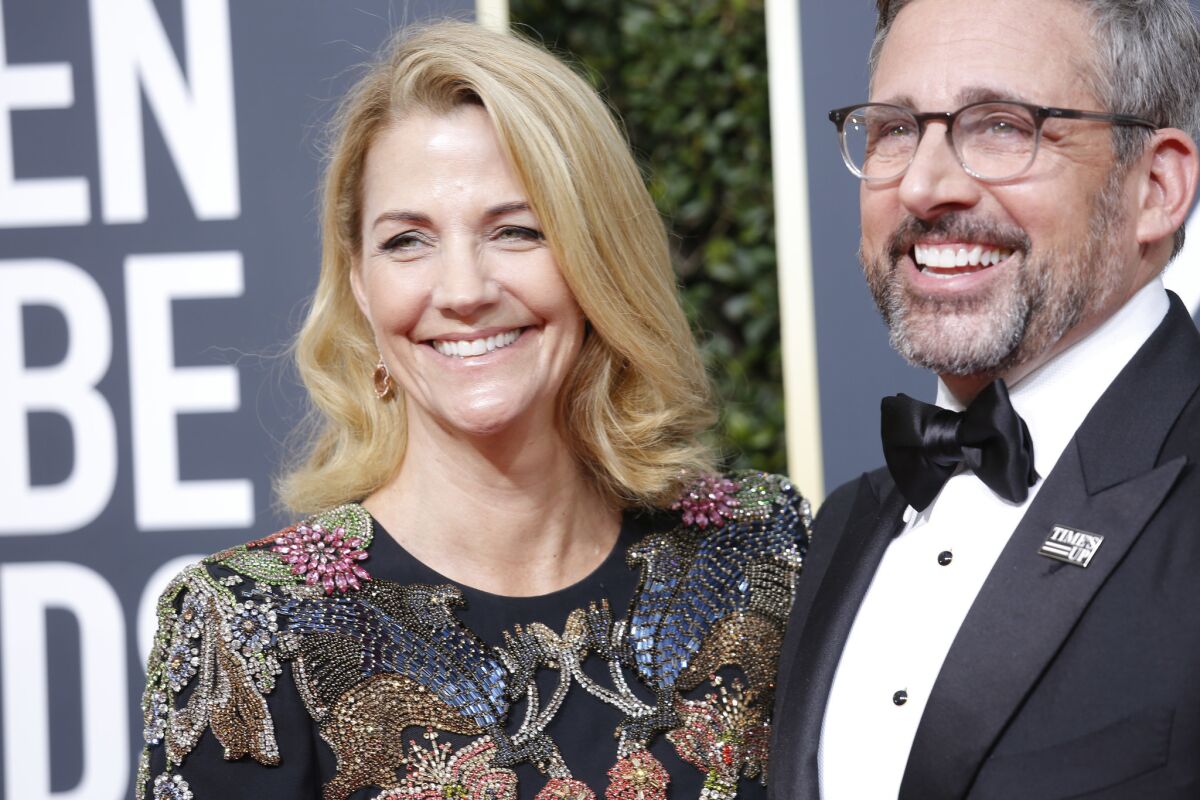 The effect of watching almost every female nominee and presenter at the Golden Globes and, the following month, at the BAFTAs parade down the red carpet in black was undoubtedly striking and dominated headlines and column inches, but it also raised questions. Wasn't there something hollow about protesting sexual harassment with high fashion? Was this gesture, as dramatic as it was, actually going to help anyone? Especially since, by the time the Academy Awards rolled around last month, there was already a sense of protest fatigue from attendees and viewers.
"I think it does [help]," said fashion publicist Kelly Cutrone, who joined the #MeToo movement last December with allegations that she had been the victim of an attempted rape by Russell Simmons in 1991. For Cutrone, however, this era is about authenticity. "I don't think the movie star should be wearing a black dress if the movie star isn't also talking to young girls that email her, that doesn't really have a point of view and has zero education and doesn't really give a ...," she said.
The real measure of success will be whether these protests engender meaningful change beyond the red carpet. On a national scale, the Time's Up Legal Defense Fund reportedly received more than $21 million in donations during its first three months (with substantial donations coming directly from the stars and designers themselves). That money will be used to assist sexual harassment victims in need of legal representation. And on a global scale, of course, the conversation about what is and isn't acceptable behavior, particularly in the workplace, has been reignited.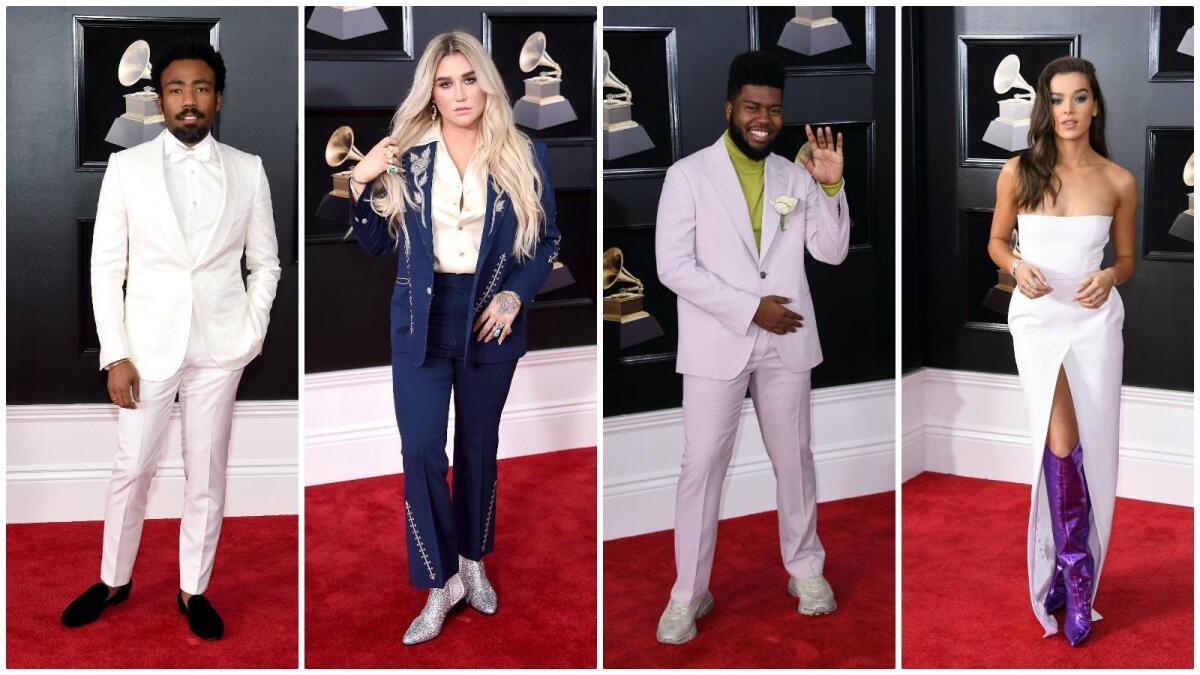 "The fashion element was the way that we could bring the community together but not necessarily the focal point if you will," said celebrity stylist Tara Swennen, whose clients include Academy Award winner Allison Janney. "But fashion is art. Fashion is storytelling, and fashion is the way that we open people's eyes in a lot of ways. And so I think that everyone's eyes are open."
Behnke agreed, saying fashion "can only, in a sense, work as a catalyst here. It can mobilize. It can motivate people, and to take it from there, I don't think we can expect fashion to be a sustained force behind all this stuff."
At the very least, it's likely we have seen a permanent shift in terms of the extent to which celebrities are willing to use the red carpet as a platform for causes genuinely close to their heart. "The carpet is one of the few places ever that talent can represent themselves," Cutrone said. "When these girls or talent step out onto the carpet, they have the opportunity to control their own image and their own voice, which is one of the only times that actors have the opportunity to do that because they're not in character."
Which is why, despite the black-dress mandate not lasting until the Academy Awards, the red carpets at the ceremony and the after-parties were awash with pins, jewelry and temporary tattoos in aid of a variety of causes, including gun control, HIV/AIDS and Time's Up. (Speaking before the event, Swennen predicted, "I think you will see more people taking to their own personal causes and supporting in that way.")
As for the future of Time's Up and the issues around sexual harassment, "You can only hope the conversation continues," Swennen said. "I don't really see it as something that goes away just because not everyone is wearing black on the carpet every time you see them at their next premiere. I do think the conversation has started, and that's really the best that you can do."
For fashion news, follow us at @latimesimage on Twitter.