Meet Dianne Garcia, stylist to SZA and Kendrick Lamar
It's the morning after the Grammys and stylist Dianne Garcia has only slept for two hours. Her clients — SZA and Kendrick Lamar — both had major moments at this year's show: It was five-time nominee SZA's Grammys debut — and first-ever Grammys performance — and Lamar took home five wins after a much talked-about opener.
On the carpet, Garcia appeared to be in the zone, perhaps mentally preparing for the multiple outfit changes she later pulled off for SZA, Lamar and his 40 backup dancers. She spent the post-show hours throwing a pizza party for her team and, as they're apt to do, the festivities carried on into the early hours of the morning. A quick nap and a coffee later, Garcia found herself in Midtown for a rude awakening, aka photo shoot. Do it all? Yes, she can.
Now record label Top Dawg Entertainment's stylist of choice, Garcia started her fashion career 12 years ago with a retail gig at Blends, a sneaker store in Southern California. The Los Angeles native enrolled in Santa Monica College's fashion design and merchandising program, and simultaneously began assisting a stylist. She eventually applied to FIT, got in and was readying to move to New York when she had a change of heart. The thought of moving — and taking on student loans — suddenly wasn't as appealing as her styling gig. So she rolled the dice, forfeited her spot at FIT and continued to grow her portfolio in L.A.
The first photo shoot she ever styled was for early Aughts rapper Chamillionaire. Garcia recalls her boss leaving her on the set, which was "somewhere in Lancaster, like really out in the desert." She ended up doing another music video for Chamillionaire shortly thereafter and officially landed her first client when she met Lamar.
About six years ago, Garcia's friend Jerome D, who directed the visuals for Lamar's breakout song "Swimming Pools," introduced her to Dave Free, Lamar's manager and president of Top Dawg Entertainment. Garcia became close with Free, then Lamar, and has been TDE's go-to stylist ever since.
As a stylist to musical artists, Garcia is the embodiment of the intersection between fashion and music. These two worlds have long been intertwined and often inspire one another in the form of fashion collaborations, campaigns and lyrical shout-outs. For Garcia, whose background is steeped in street culture, her clients' fashions are inspired by their music.
"When an artist puts out music, there's content for you to work with. You hear a song, you can feel the vibe," she says. "People want to look at something and they want to be able to relate to the music. At the same time, they want to aspire to be something, and I think fashion allows you to do that. A lot of times, too, it allows you to understand the music better, if used in the right context, or elevate the music. It's just another form of communication, being able to put the visual to the sound."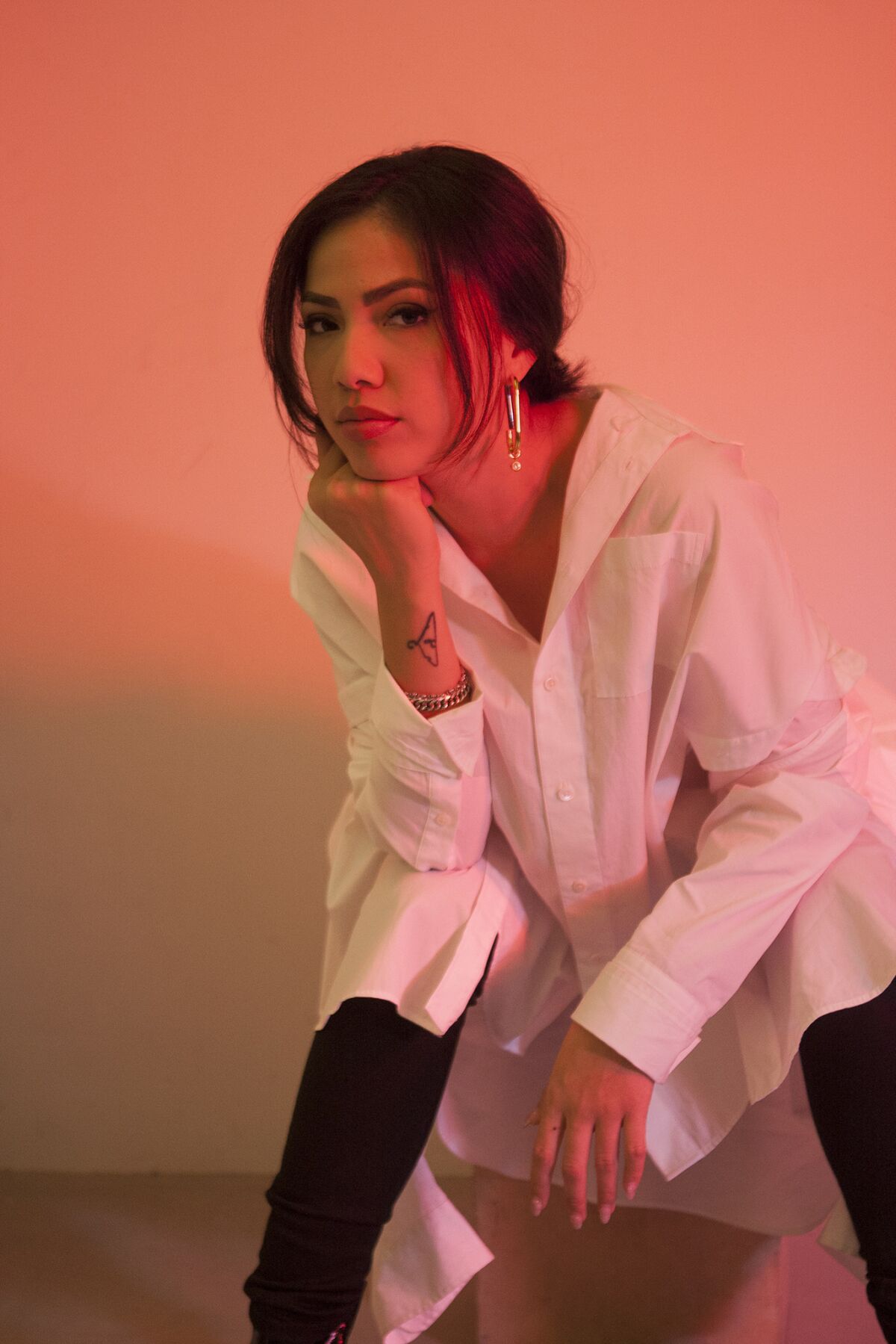 Her fashion heroes are Alastair McKimm, stylist and fashion director of i-D, and Mel Ottenberg, who styles Rihanna. "I look up to people where I see their work and I can tell that the references come from somewhere and that there's an understanding to the reference rather than just, 'Oh this is a cool photo, let's try to replicate this.' It's not about putting on the hottest thing, it's about how to make it cool and timeless," she says.
Part of the difficulty of styling in-demand artists such as Lamar and SZA is keeping up with their active schedules. A month after the June 2017 release of SZA's debut album, "CTRL," Garcia went on tour with Lamar, during which she experienced an unfortunate bout of personal hardship. "My dog died when I was on tour, so that was devastating," she says. "Everyone's really understanding, but I didn't want to let anybody down. For me, taking a break wasn't an option because so many great things were happening to the people who I was working with."
And so the show went on. Garcia has a team of people assisting her, but she still does all the heavy lifting. She's been encouraged to take on more clients, but feels as though she already has enough on her plate. "I'm not one to send an assistant to do a fitting," she says. "It's just not my style."
On Sunday night, SZA made her Grammys debut in a cascading Atelier Versace gown. It was a far cry from the tomboyish looks the singer has become known for, but she looked angelic. "Before that, she didn't like the color white, so I thought that was important because it was a step that she's trying to do something that she wasn't comfortable with before," explains Garcia, who found the dress during a deep dive on the Internet. "She felt beautiful, which is the most important thing for me."
For his performance, Lamar wore vintage Raf Simons and Craig Green from stylist David Casavant's archive. He then changed into a Saint Laurent suit and Chrome Hearts jewelry for the remainder of the show.
When asked what she's liking in fashion right now, Garcia hesitates. She gives the question some thought and says, "I can tell you what I don't like and what it leaves me with is what I like."
So then what doesn't she like in fashion right now?
"My biggest pet peeve is seeing things that are being referenced from street culture without a full and thorough understanding of it," she says. "As a stylist, or as anybody working in fashion, you have a responsibility to fully understand what you're putting out. When you're taking inspiration, you should always pay homage to the origin."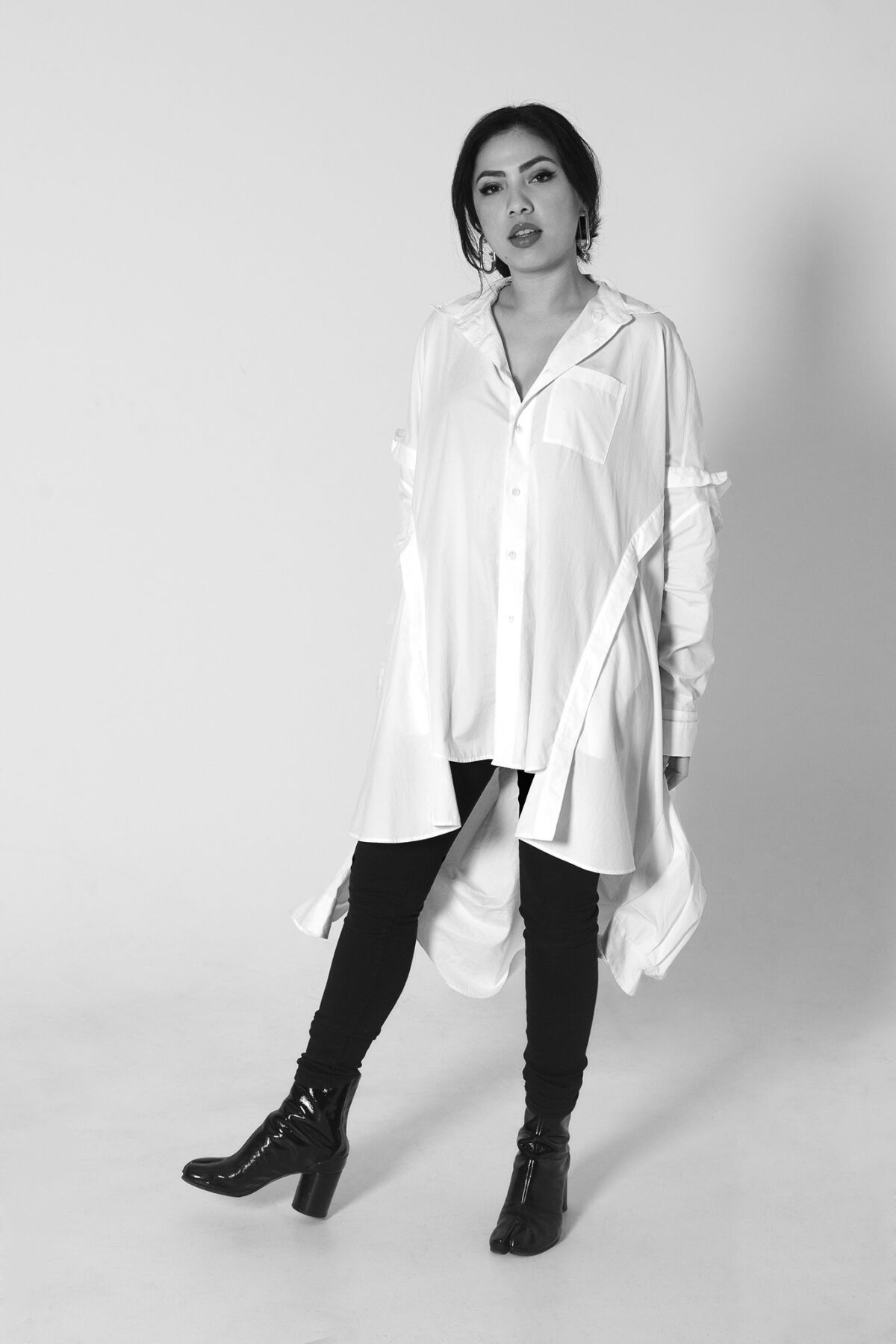 Get our L.A. Goes Out newsletter, with the week's best events, to help you explore and experience our city.
You may occasionally receive promotional content from the Los Angeles Times.