Karl Lagerfeld to launch color cosmetics with ModelCo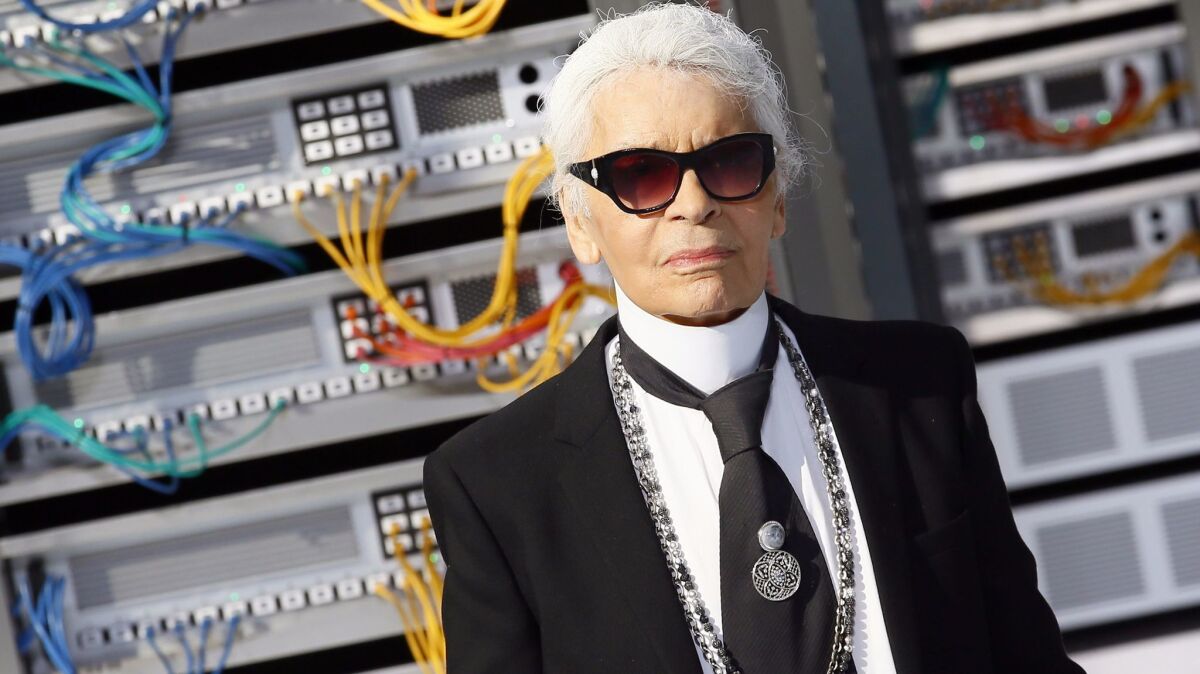 Karl Lagerfeld is expanding into beauty.The fashion house will launch a limited-edition color cosmetics collection with Australian beauty company ModelCo in early 2018, WWD has learned. This follows earlier collaborations with Shu Uemura on capsule holiday collections.
The Karl Lagerfeld + ModelCo collection, based on the theme "Illuminated Beauty," will be available worldwide in Karl Lagerfeld stores and ModelCo's premium distribution network, in addition to their respective web sites and leading beauty retailers.
"Through this collaboration, we can offer our consumers a glimpse into how we translate the Karl Lagerfeld vision and aesthetic into unique cosmetics," Pier Paolo Righi, chief executive officer of Karl Lagerfeld, said in a statement.
"We look forward to developing the collection and combining our signature DNA with innovative, cutting-edge beauty products for all women," he added.
Shelley Sullivan, founder and ceo of ModelCo, said she was honored to collaborate with Lagerfeld. "This superfun, highly coveted and collectible collection will combine our high-quality formulas and innovative, technical packaging with Karl Lagerfeld's unmistakeable artistic aesthetic that's sophisticated, modern and cool," she said.
Launched by Sullivan, a former model agent, in 2002, Sydney-based ModelCo is known for its color cosmetics, skin care and best-selling tanning products, with one unit of the brand's signature Tan Airbrush in a Can selling every 36 seconds, according to the executive.
The brand has previously collaborated with celebrity ambassadors including Elle Macpherson, Rosie Huntington-Whiteley and Hailey Baldwin.
ALSO:
'Claws,' with its comedic and dramatic sides, is Florida noir set in a nail salon
7 fashionable headphones that will take you to the music lover's promised land
Jewelry out of a 3-D printer? Jenny Wu sculpts stylish pieces that bridge the gap between high-tech and high fashion