Getting to the bottom of a Super Bowl of chili and lucky 13 recipes to get you started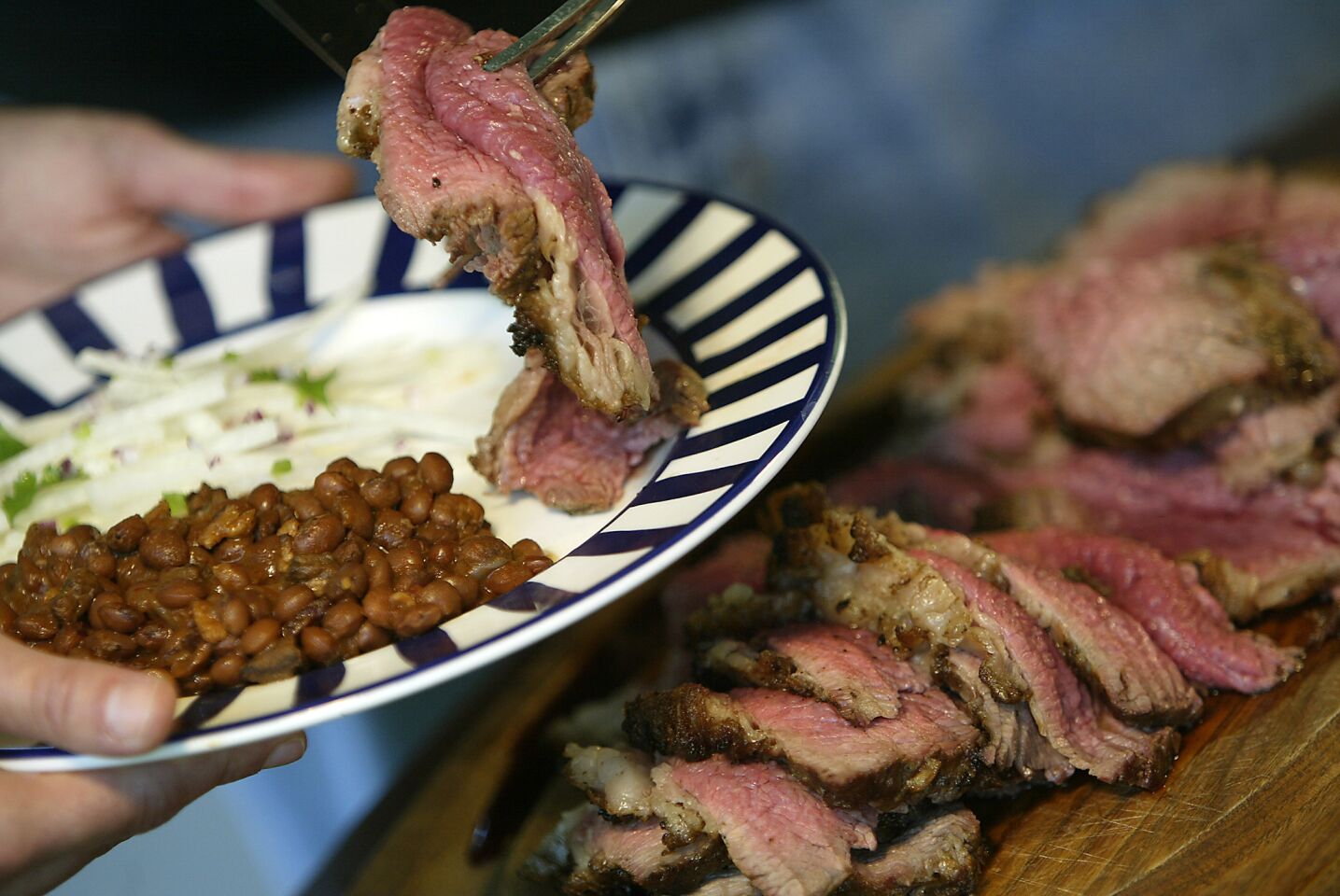 Ranch-style beans
(Ken Hively / Los Angeles Times)
An authentic beach chili from Shutters.
(Glenn Koenig / Los Angeles Times)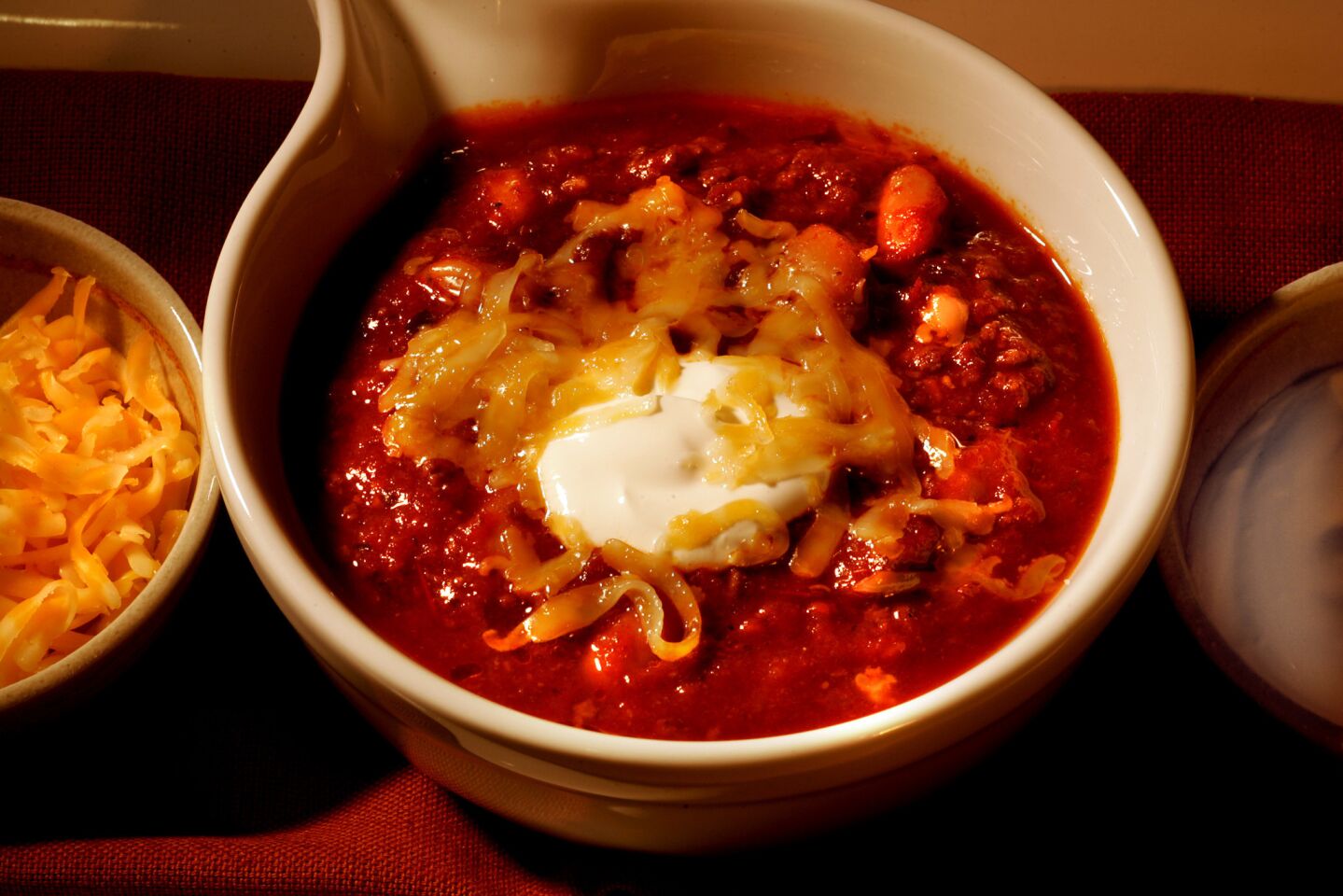 What if Disney Hall held a Super Bowl?
(Mark Boster / Los Angeles Times)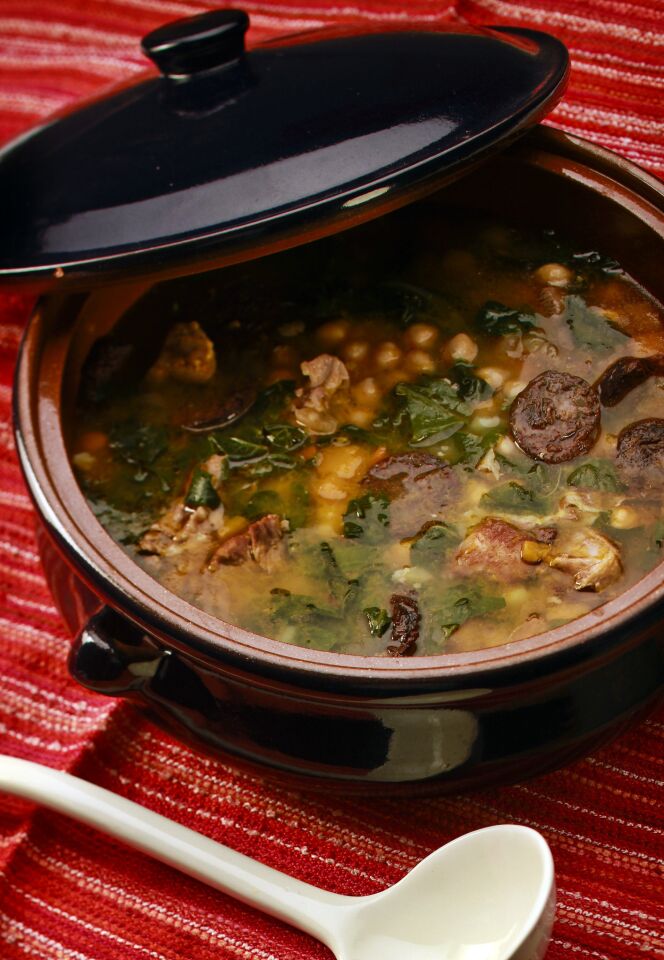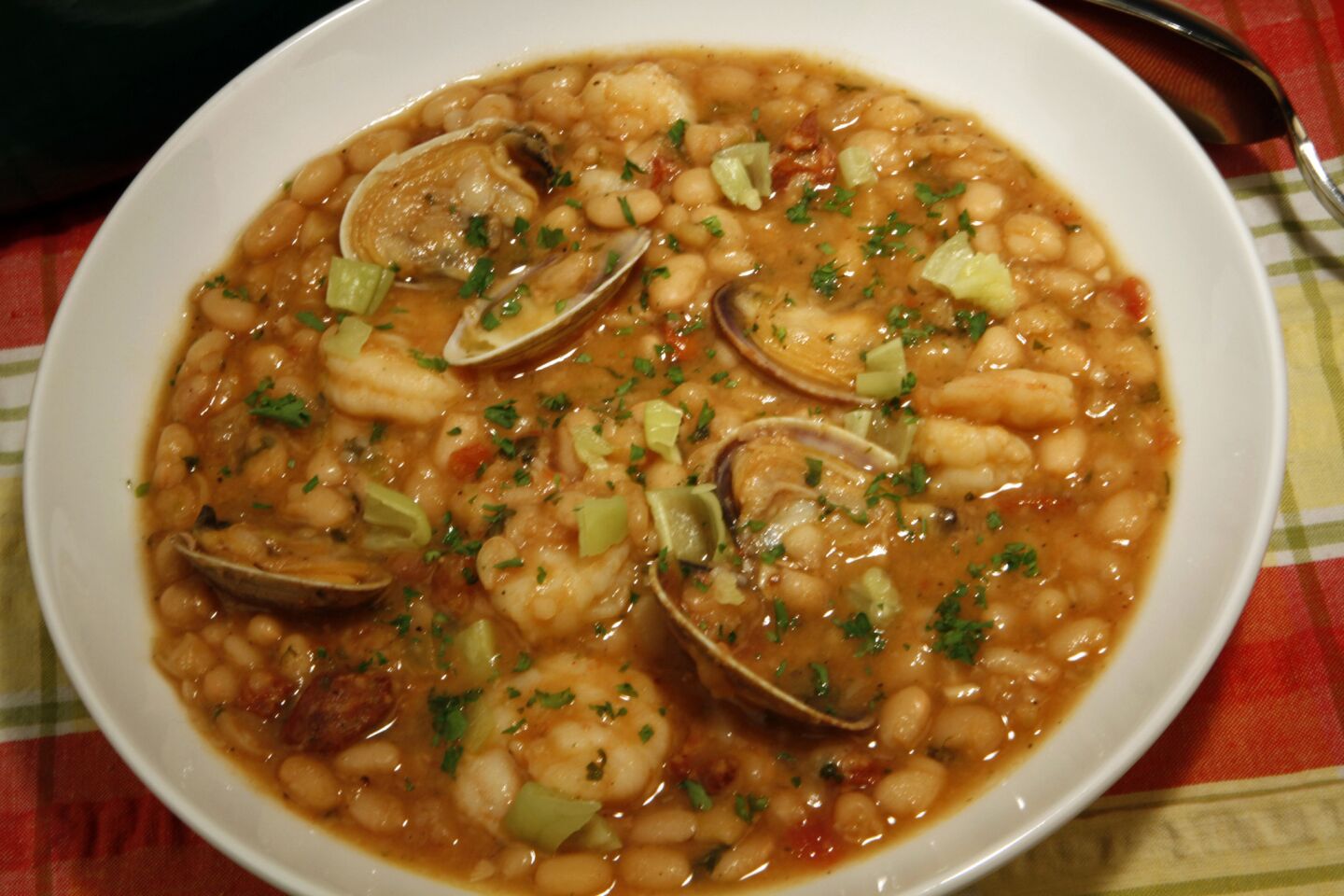 Beans with chorizo, clams and shrimp
(Glenn Koenig / Los Angeles Times)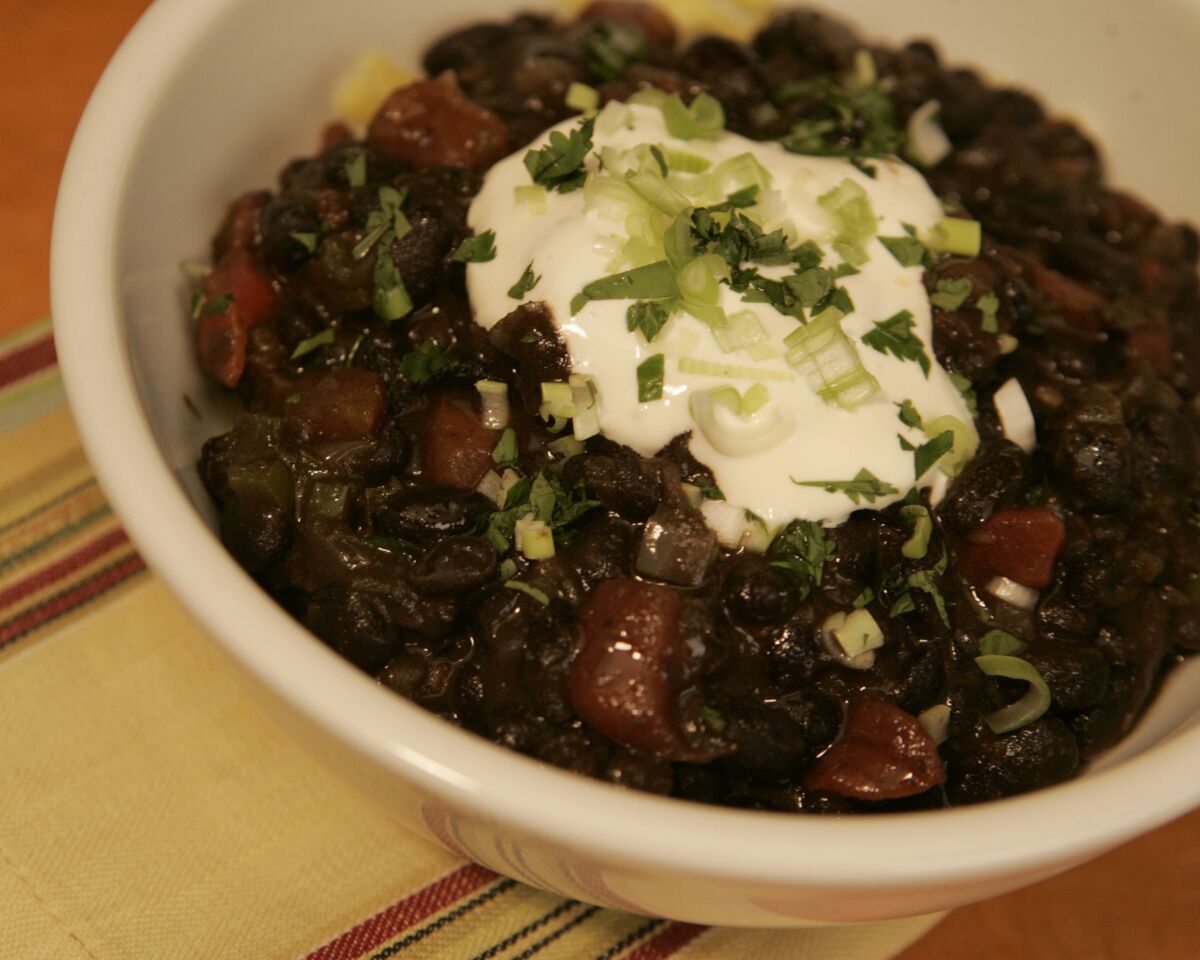 The chili that made Mendocino's Cafe Beaujolais famous.
(Allen J. Schaben / Los Angeles Times)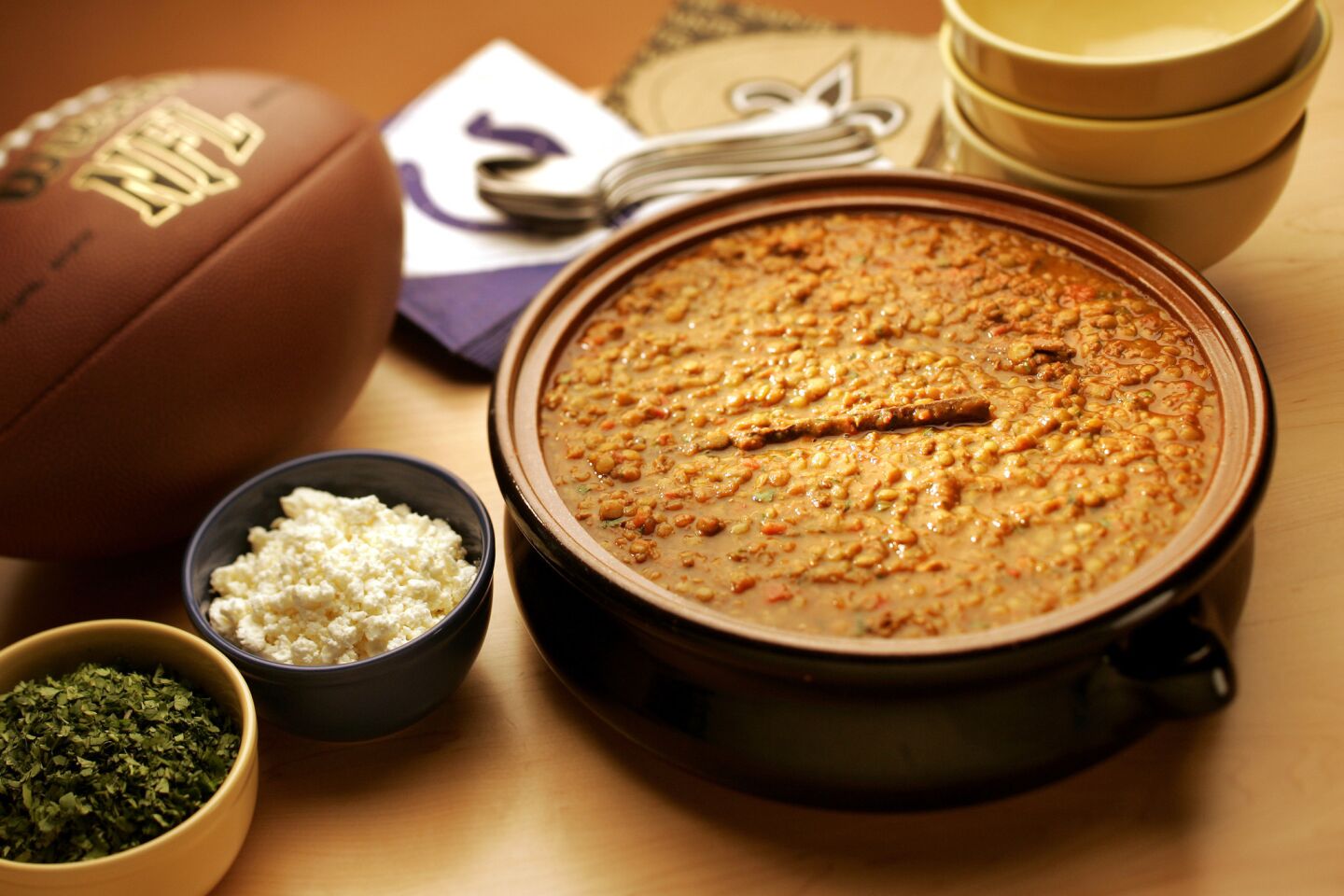 A North African-inspired chili for an All-American day.
(Ricardo DeAratanha / Los Angeles Times)
Is there anything that tastes better on a football Sunday than a bowl of chili? Maybe it's because we all have our own special "teams" that we root for, whether they're on the field or in a bowl. And if you think there are fierce arguments about the relative merits of the Seattle Seahawks and Denver Broncos, they're nothing compared to fights about chili.
Me? I've risen above all that. I'm a chili ecumenicalist.
I've lived in Texas, where chili means a bowl of beef slowly stewed in red sauce spiked with a lot of cumin. And if you add beans, woe be unto you! (Though, of course, at least half the chili parlors in the state seem to do it anyway … so much for proud tradition.)
And I've lived in New Mexico, where they spell it chile and it's made from either green or red and the meat is usually pork (though beef or lamb are welcomed). And, by the way, it's hot enough to lift the top off your head; sneering at Texas' chili is a well-loved sport in itself.
If 30 years of living in California has taught me anything, it's how to embrace a diversity of opinion. I even like – or at least am willing to try -- chili made with garbanzo beans. How's that for broad-minded?
The problem with too much open-mindedness, though, is that it leads to anarchy. If anything can be chili, what does chili even mean?
RECIPES: Terrific chili for the big day
I'd argue that good chilis -- whether they're made with beans or not (or even meat or not), whether they're fiery or tame, heck, even whether they're spelled chili or chile -- have a few things in common.
Good chili has a texture that's between soup and stew. It's not so loose that there's broth, for goodness sake. But it's not so reduced that it's clunky. Good chili has a certain flow.
Good chili has a certain density as well. Whether that comes from meat, beans or some other legume, you know when you've eaten chili. You're not hungry 10 minutes later. Or maybe even 10 hours later.
Good chili has a bit of heat, or maybe more. It warms you on multiple levels.
And perhaps most important, good chili is the chili that's in a bowl right in front of you right now. And that's especially true on game day.
ALSO:
Jonathan Gold's football and food quiz
Great chilies: Give them your own Super Bowls
14 delicious appetizers to make game-day great
---
Get our weekly Tasting Notes newsletter for reviews, news and more.
You may occasionally receive promotional content from the Los Angeles Times.