FDA restrictions keeping some great cheeses out of stores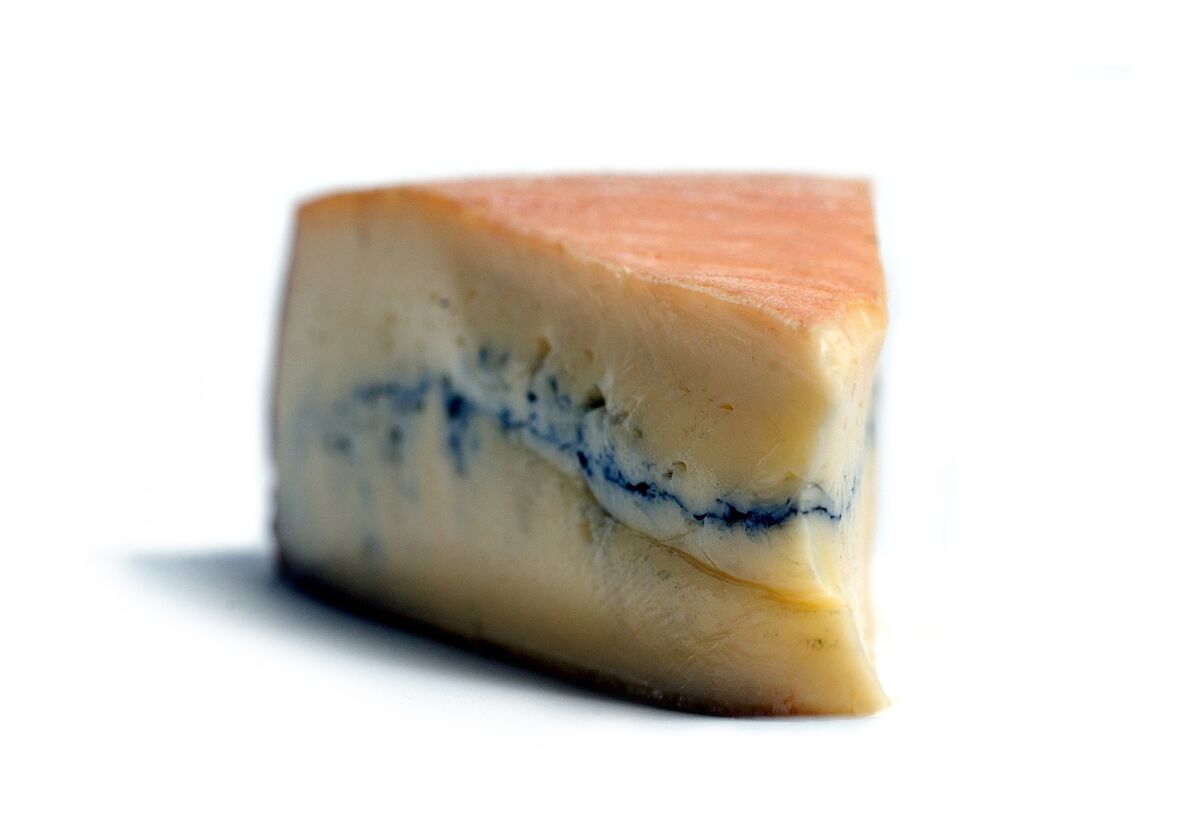 Los Angeles cheese counters could soon be a lot less aromatic, with several popular cheeses falling victim to a more zealous U.S. Food and Drug Administration. Roquefort — France's top-selling blue — is in the agency's cross hairs along with raw-milk versions of Morbier, St. Nectaire and Tomme de Savoie.
In early August, these cheeses and many more landed on an FDA Import Alert because the agency found bacterial counts that exceeded its tolerance level. Cheeses on Import Alert can't be sold in the U.S. until the producer documents corrective action and five samples test clean, a process that can take months.
Of course, French creameries haven't changed their recipes for any of these classic cheeses. But their wheels are flunking now because the FDA has drastically cut allowances for a typically harmless bacterium by a factor of 10.
The limits for nontoxigenic E. coli were cut from 100 MPN (most probable number) per gram to 10 MPN. These are bacteria that live in every human gut; they are typically harmless and we coexist happily. But the FDA considers them a marker for sanitation: If a cheese shows even modest levels of nontoxigenic E. coli, the facility that produced it must be insufficiently clean.
Dennis D'Amico, an assistant professor at the University of Connecticut whose specialty is dairy microbiology, says this premise is flawed. But that's little comfort to producers whose cheeses are denied entry, like the prominent French affineur (cheese ager) Pascal Beillevaire. Or to the retailers who rely on these cheeses.
"We carried eight or nine Beillevaire cheeses, and we can't get any of them right now," says Andrew Steiner of Andrew's Cheese in Santa Monica. "People like him are just going to give up. The American market is not the biggest part of their business. If a shipment gets destroyed, they're likely to say, 'We're not trying that again.'"
American cheese makers have to meet the same standards and are understandably queasy. Some say it is all but impossible to make compliant raw-milk cheese consistently, and that the lowered tolerance for nontoxigenic E. coli will do nothing to improve public health. "There was no health risk in all the years we operated at 100 MPN," says David Gremmels of Oregon's Rogue Creamery, which produces several raw-milk blues. "We look at this as an arbitrary change."
Cary Bryant, Rogue's cheese maker, says he worries that the tightened standards may even impair public health. "People need some microbial diversity in their life," says Bryant, a microbiologist by training. "This is going to create people with immune systems that can never handle anything."
Gremmels and others say they felt blindsided by the revised FDA guidelines, learning about them only when European cheeses began being held. The agency hasn't offered any scientific support for the altered E. coli allowance, prompting unease about its decision making.
Andy Hatch, owner of Wisconsin's Uplands Cheese Co., announced in mid-August that he would not produce any Rush Creek Reserve this year, an acclaimed raw-milk cheese made with the farm's rich autumn cow's milk.
"I'm not worried about my ability to meet those standards," says Hatch. "I'm worried about what new standards are going to show up unannounced. What if, a month from now, I have 14,000 pounds of Rush Creek in my aging room and they say 'zero nontoxigenic bacteria?'"
The stepped-up testing creates headaches for companies like Gourmet Imports, a Los Angeles cheese importer and distributor.
"In the past year, we've had delays on things you never would have imagined would be held before," reports general manager Alex Brown. Even Parmigiano-Reggiano, a well-aged, low-moisture cheese unlikely to have microbial issues, was recently held for testing.
"It's the safest cheese on the planet," Brown says.
Janet Fletcher writes Planet Cheese, a weekly email newsletter, and is the author of three books on cheese.
Get our L.A. Goes Out newsletter, with the week's best events, to help you explore and experience our city.
You may occasionally receive promotional content from the Los Angeles Times.