Orsa & Winston converts to a yakitori-ya for two months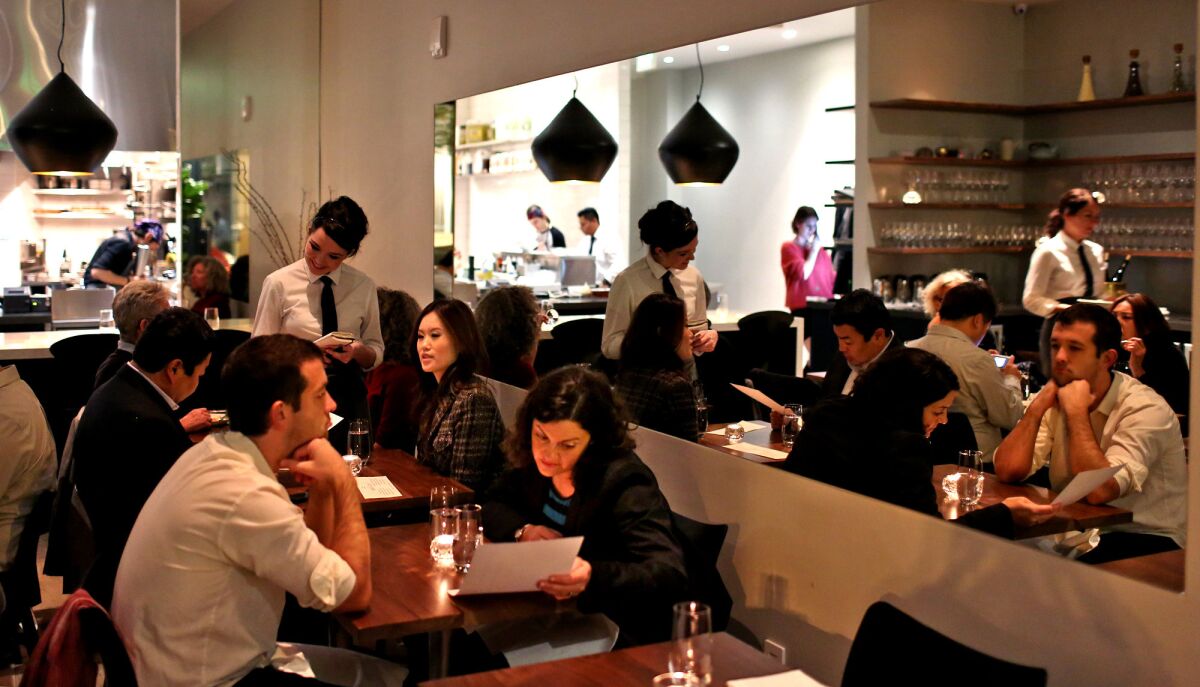 After the end of the year, Josef Centeno, who opened Orsa & Winston as his version of a return to fine dining, is turning that restaurant over to a yakitori concept for January and February.
Centeno — also the chef/owner of Bäco Mercat, Bar Amá and now Ledlow Swan (the newly renamed Pete's Cafe) — says that come spring, though, he'll go back to the restaurant's original tasting menu and super-omakase menu.
Centeno told me that he and his crew had so much fun at their two-day O&W Yakitori-Ya pop-up event in late November that they decided to do a longer run.
"In two nights we grilled more than 1,000 skewers. We made shochu and sake cocktails and served lots of Japanese beer. It was just really awesome," says Centeno.
Now they're planning to do it for two months, from Jan. 2 to March 2.
"I thought taking a break from tasting menus-only would be refreshing. I'm going to travel to Japan for a week in January and hopefully come back even more inspired," Centeno said. Another reason he cited is that the tasting menus are so ingredient- and seasonally-driven. "And January and February aren't my favorite months, ingredient-wise."
As of now, he's planning to do the tasting menus in spring and autumn, when he can get the ingredients that excite him the most. And the rest of the time he'll open the restaurant up to a wider audience with the yakitori-ya menu. There will be a six-skewer set menu with the option to add on skewers, plus appetizers, such as a satsuki rice bowl with various toppings, pork testa, or Piedmontese beef carpaccio.
Yakitori will be by reservation and by walk-in. Orsa & Winston's tasting menus will start up again on March 3, for which they're already taking reservations.
Orsa & Winston, 122 W. 4th Street, Los Angeles (213) 687-0300. orsaandwinston.com.
Follow @sirenevirbila for more on food and wine.
---
Get our weekly Tasting Notes newsletter for reviews, news and more.
You may occasionally receive promotional content from the Los Angeles Times.