Must Reads: While out for a jog, she discovered a baby buried alive. Twenty years later, they reunite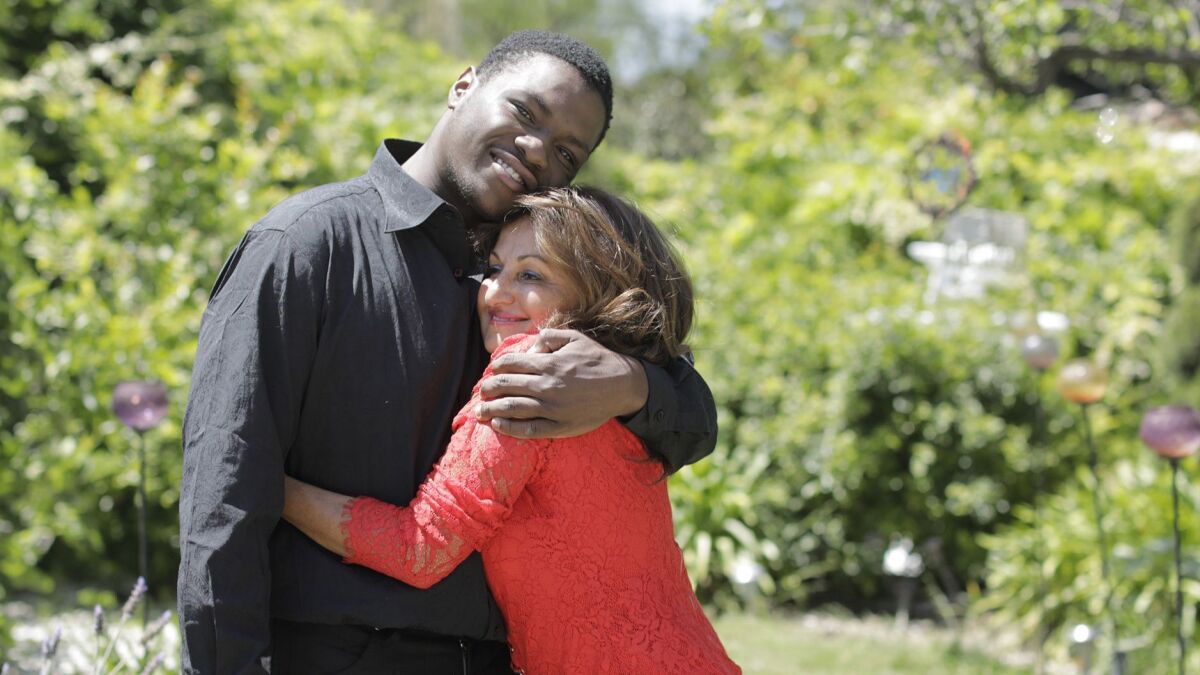 In 1998, a jogger found a newborn baby buried alive in the foothills of Altadena, his umbilical cord still attached. The baby, not more than a few hours old, hovered near death.
For decades, Azita Milanian would wonder what happened to the boy after he recovered at a Pasadena hospital and was put up for adoption. This week, 20 years to the date of when she found him, the two were reunited.
"I was waiting for you for 20 years," a tearful Milanian said as she hugged Matthew Whitaker.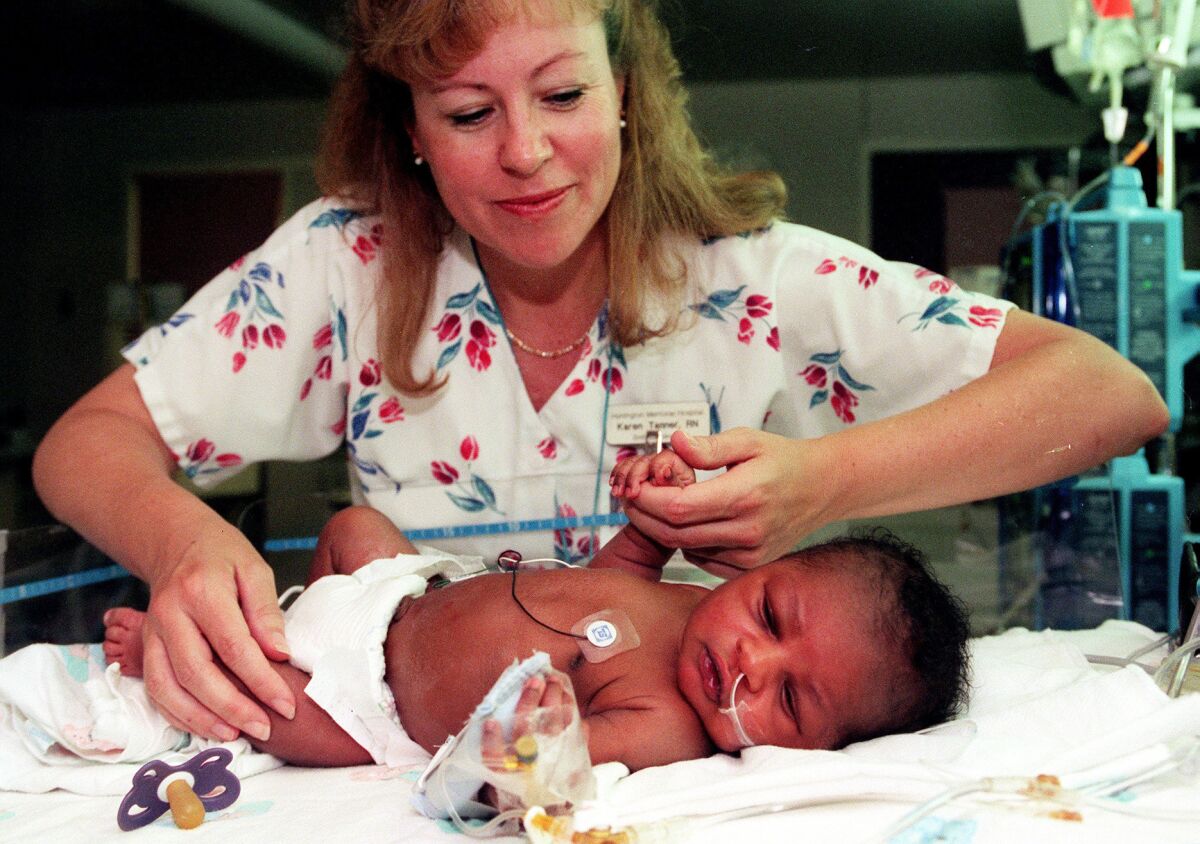 It was a reunion that came about in an unlikely way. The mother of one of Whitaker's friends wrote into the KIIS FM radio station explaining Whitaker's story and asking for a 23andMe DNA kit so he could learn more about his ancestry.
Whitaker agreed to take the test and have the results revealed during the "On Air with Ryan Seacrest" program. When one of the show's producers, Patty Rodriguez, read a 1998 Los Angeles Times story of Milanian finding him, she decided to try to reunite them.
Ahead of the program's taping Wednesday morning, Milanian waited anxiously in a nearby room, with a bag filled with clothes that she had brought for Whitaker. In the bag was a card, with an envelope reading, "Happy Birthday! Baby Christian Mountain Angel Mathew."
When Milanian walked into the studio and saw Whitaker, she began to cry, sobbing into his shirt as he hugged her and called her an angel.
"Finally, all my dreams came true," Milanian said. Many in the studio cried.
On the program, Milanian shared the story of how she found Whitaker on a Saturday night when she had been invited to go dancing, but decided instead to go running.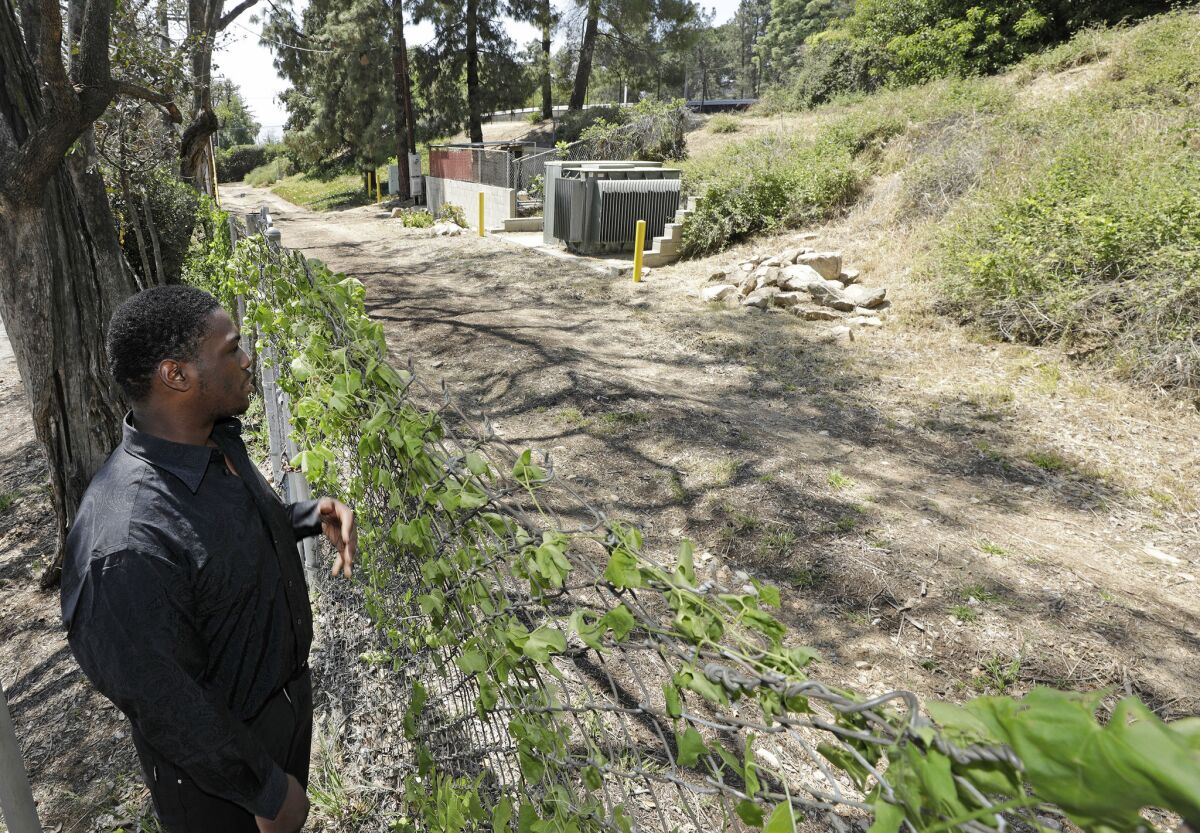 One of her dogs, Tango, had stopped to smell and scratch at the dirt on the trail. Milanian went to investigate and saw two feet coming out of the ground. At first she thought it was an animal, but then she heard the infant cry.
When she started digging, she found a baby wrapped in a blue towel. She lifted him onto her arm and began digging the dirt from his nose and mouth.
"Please don't die," she said to the baby. "I will never leave you. I love you."
After she found him, Milanian called 911 but was disconnected several times before she finally flagged down a motorist, who contacted the Los Angeles County Sheriff's Department.
While she waited, Milanian said, she tried to comfort him.
"He grabbed my wrist and stopped crying," Milanian said in a 1998 interview. "It was very emotional. What kind of sick human would do something like that? He still had his umbilical cord hanging from his stomach."
When two sheriff's deputies, Darren Harris and Joel Nebel, arrived, they found Milanian on her knees holding the boy. They checked the baby's vital signs and immediately requested paramedics.
"They took the infant from me. They didn't wait," Harris said.
Whitaker's body temperature had fallen to 80 degrees, and when he arrived at the hospital, he was immediately treated for severe hypothermia. Doctors think the baby's size — he weighed 7 pounds, 12 ounces — enabled him to survive.
The baby made a remarkable recovery, and at the time, the neonatal medical director at Huntington Memorial Hospital called it "really almost a miracle." Hospital nurses named him "Baby Christian" and people from around the state, and as far as Florida, sent in toys, gifts, clothes and monetary donations.
A few days later, Milanian went to see the baby, gazing with tears in her eyes as the infant lay sleeping on his belly in an incubator. She did not adopt him herself because she had been on the news and worried someone could easily find him.
Still, Milanian had hoped to maintain contact, and after her visit said she repeatedly reached out to child services to see Whitaker. Finally, after a year of attempts, she was told he had been adopted and she would not be able to see him.
"It was the most frustrating experience," said Milanian, an Iranian-born American citizen.
After finding Whitaker, she was inspired to start Children of One Planet, a nonprofit organization that helps orphan children around the world. And as the years passed, she waited.
"I was hoping that he would find me, the same way we found each other that day," Milanian said.
Authorities tried in vain to find the boy's mother, combing the area with scent dogs and knocking on doors around the neighborhood looking for witnesses, according to a 1998 report from the Sheriff's Department.
"We believe the mother may be a scared teenager or young adult that simply did not know what to do," the Altadena Station stated in a flier requesting information on the mother's identity.
Later that month, detectives received a call from a woman claiming to be the mother. She asked about the charges she might be facing before hanging up. Shortly after, the same woman called the hospital asking about the baby's welfare, according to the report.
The L.A. County Board of Supervisors put forth a motion to offer a $5,000 reward for anyone who could identify the person who buried the baby.
"Fortunately, there is a happy ending to such a tragic beginning," the board said in the motion. "A couple has committed to adopting Baby Christian and will care for him and love him as every child deserves to be loved."
Whitaker grew up in the South Bay, never knowing the story of how he had been found. The only commemoration of that time lay in his middle name: Christian.
His father, who died a few years ago, was in the military and later worked in law enforcement. Whitaker's mother worked in education and law and has always been fiercely protective of her son.
At volleyball games, the sport Whitaker has played most of his life, his mother was his greatest cheerleader.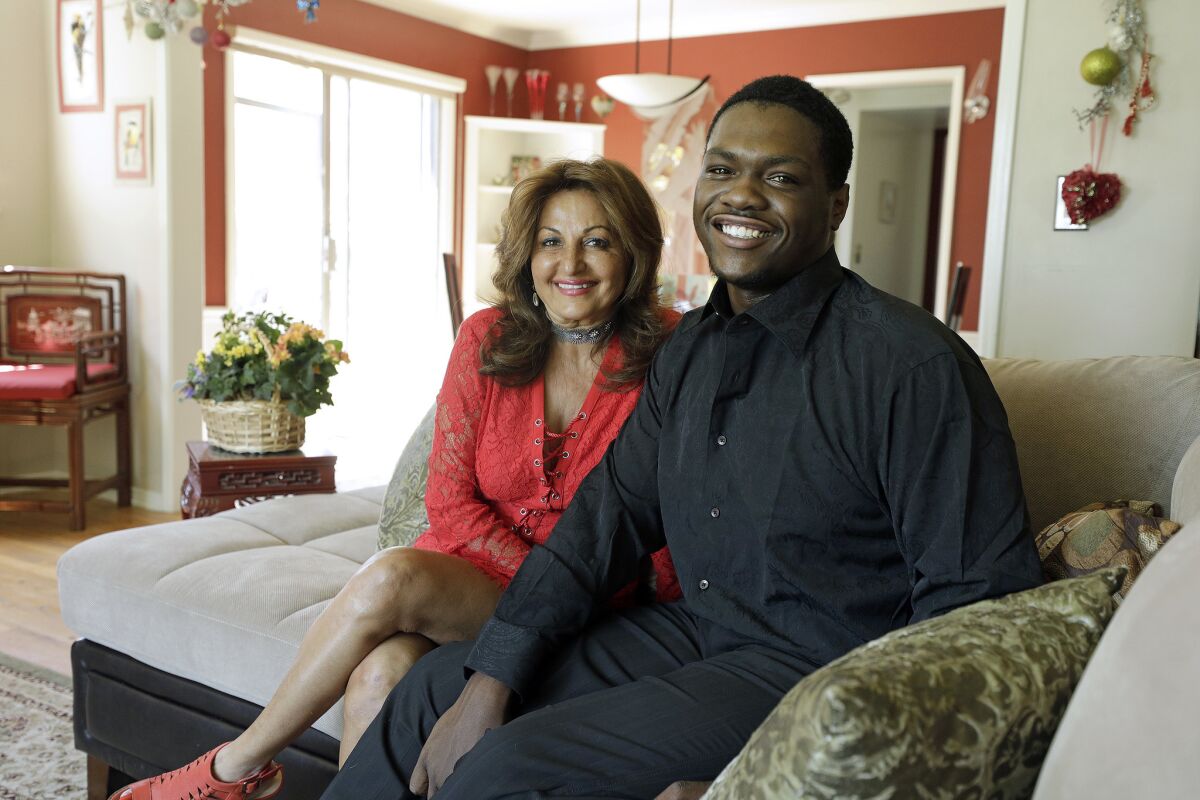 It was not until Whitaker was 17 that he learned from a family member that he had been adopted. A year ago, his godmother told the story of how he was found.
Though it surprised him, none of it changed the way he felt about his upbringing.
"I'm here today. I've lived a great life. I was adopted into a great family," Whitaker said. "I couldn't ask my parents for any more."
Whitaker studied at Santa Monica and El Camino colleges and plans to study journalism at the University of Arizona. He dreams of becoming an entertainment lawyer or maybe an actor, and now he hopes to help Milanian with her nonprofit.
He doesn't dwell on the person who left him.
"If this was your best idea, to leave me here, then thanks," he said, "because you weren't mentally fit to raise a child."
The day they reunited, Milanian drove Whitaker to the hiking trail where she found him. As she walked with him, she called him by the name she knows best: Christian.
Whitaker stared through a chain-link fence at the spot. He grew quiet, serious — a change from the jokester he had been all day.
Back in the car, Milanian asked if he was OK.
"This could have been my grave," Whitaker said.
Milanian sat next to him in the car and said softly, "You were wanted."
For more California news, follow @brittny_mejia
---
UPDATES:
May 18, 12:50 p.m.: This article was updated with comments from one of the responding officers, details about the search for the baby's mother and Whitaker's plans for the future.
This article was originally published at 9:30 a.m. May 17.
The stories shaping California
Get up to speed with our Essential California newsletter, sent six days a week.
You may occasionally receive promotional content from the Los Angeles Times.