A 20% turnout in L.A.'s mayoral election wasn't a record low after all, final results show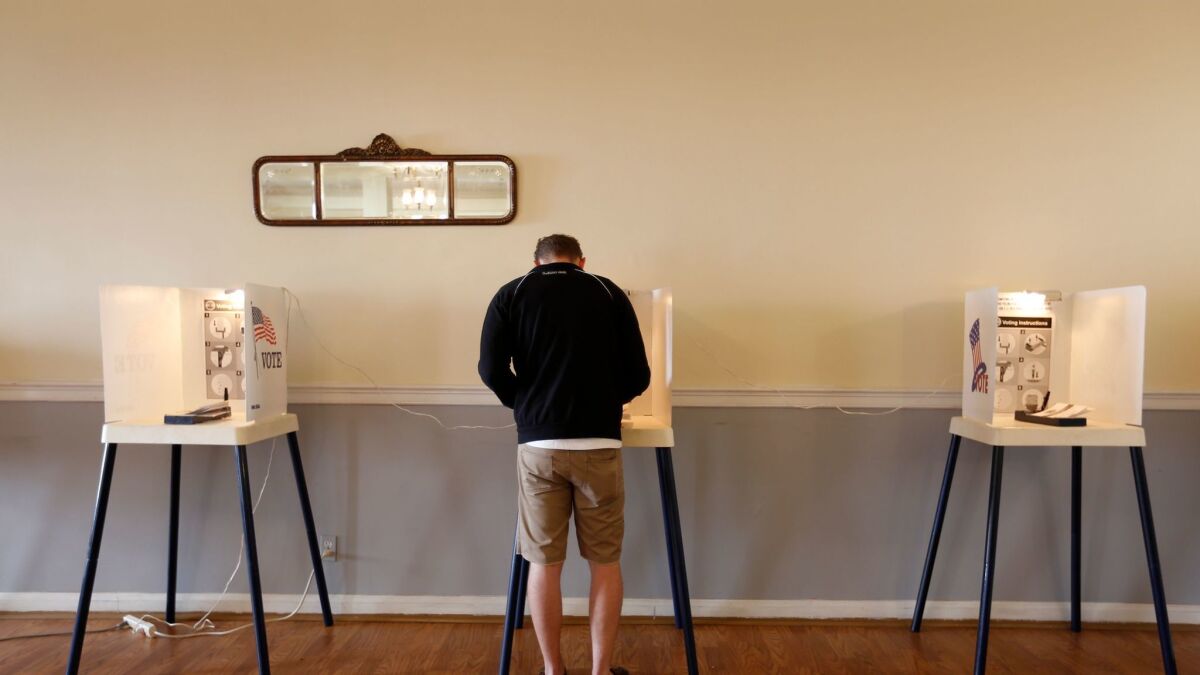 Voter turnout in the March 7 mayoral election in Los Angeles was 20%, just above the record low, final results show.
Dean Logan, the Los Angeles County registrar, had expected turnout to break the record low of 17.9% in 2009, when Mayor Antonio Villaraigosa was reelected.
But the final count, released Monday, was 407,147 ballots cast in a city with 2,030,173 registered voters.
But the election did set another record: Mayor Eric Garcetti won reelection with more than 81% of the vote, a bigger share than any other L.A. mayor has won in more than 100 years.
Still, with a 20% turnout, Garcetti received only 331,310 votes — fewer than Mayor Tom Bradley received in 1973, Mayor Sam Yorty in 1965 and 1969, and Mayor Fletcher Bowron in 1950.
Garcetti did receive more votes than any of the three most recent mayors: Villaraigosa, James K. Hahn and Richard Riordan.
The final numbers were also strong for Garcetti on two ballot measures. He campaigned against Measure S, which would have restricted real estate development. Voters rejected it 70% to 30%.
Garcetti also campaigned for Measure H, a countywide proposal to raise the sales tax to pay for services for the homeless. Voters passed it 69% to 31%.
Twitter: @finneganLAT
Twitter: @palewire
Also:
Election? What election? Apathy abounds as L.A. votes
Absentee vote pushes L.A. County homeless sales tax measure to a strong finish
4 L.A. County social workers to face trial in horrific death of 8-year-old boy
The stories shaping California
Get up to speed with our Essential California newsletter, sent six days a week.
You may occasionally receive promotional content from the Los Angeles Times.