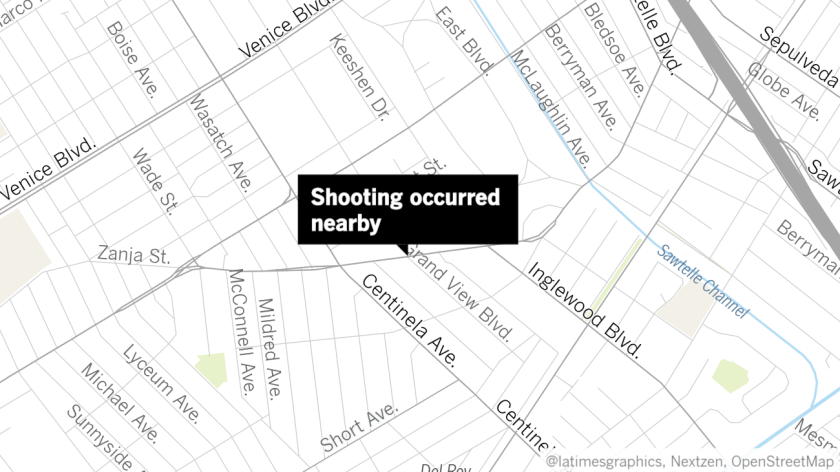 A man was taken to a hospital Monday evening after he was shot near Culver City, according to the Los Angeles Police Department.
The shooting occurred about 9 p.m. near Washington and Grand View boulevards.
One man was hit by gunfire.
No further information was available regarding suspects or the nature of the shooting.
---