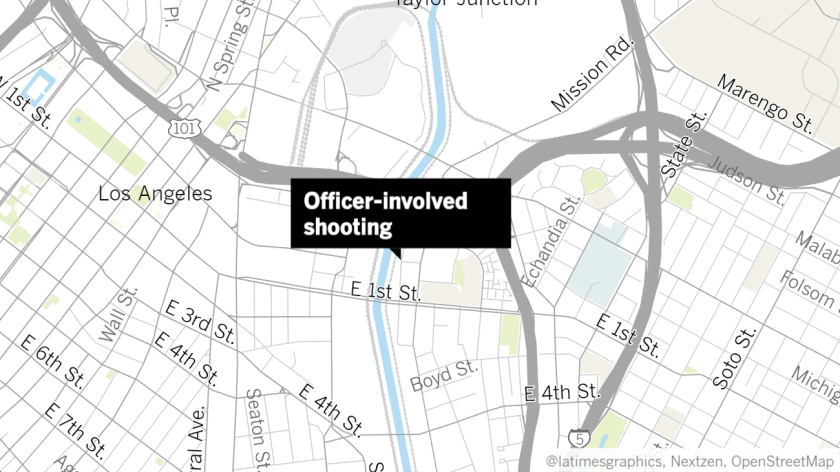 Officers from the Los Angeles Police Department's Hollenbeck gang unit attempted a traffic stop Wednesday afternoon that ended with a passenger being shot as he fled the scene.
About 4:50 p.m., the officers stopped a driver in the 150 block of North Myers Street in Boyle Heights.
A male passenger ran from the vehicle, and officers pursued him. He was shot by an officer but was said to be in stable condition at a hospital, the LAPD said.
A handgun was recovered from the scene. No officers were injured.
The driver left the scene, and officers later took her into custody near the 101 Freeway and North Mission Road.
Tony Im, an LAPD spokesman, said there were no details available about the man who was shot or why the driver was pulled over.
The investigation was ongoing.
---