Readers React: Heartbreak over the death of a young migrant on a journey of hope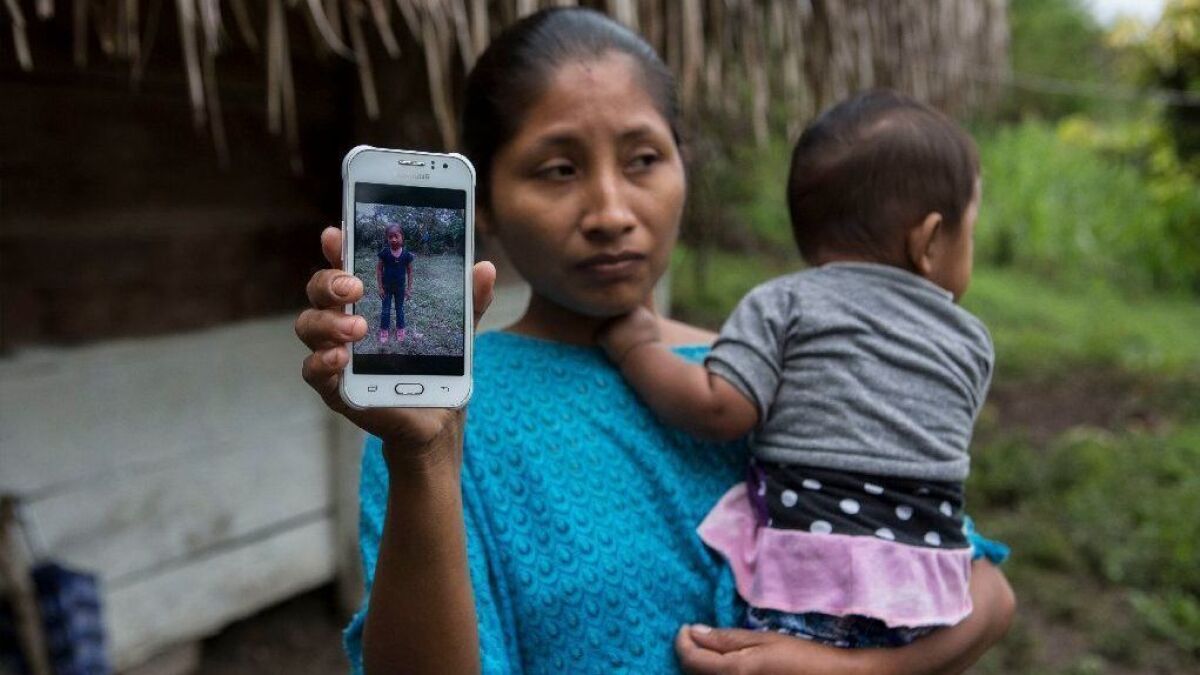 To the editor: As I sit and try to understand how and when we actually became a "culture of cruelty," as described by former U.S. Border Patrol Agent Francisco Cantú, I can't help but be moved by the thought of a child who, when told by her father they were making the arduous journey to the United States, was by all accounts elated.
At some point along the way from Guatemala to the U.S., she might have even thought of her December arrival as a long-awaited Christmas gift.
I look at the picture of 7-year-old Jakelin Amei Rosmery Caal Maquin and my heart breaks. Not only did that gift not materialize the way she must have hoped, it ended her life.
Kenneth A. Hughes, Palm Desert
..
To the editor: Cantú all but blames the Border Patrol for this girl's death. However, this was refuted in an earlier report in the L.A. Times that stated, "Like many migrants who die of dehydration, the girl probably needed water long before her group made contact with the Border Patrol."
The Times went on to say that "the girl's father had signed a form when he was first taken into custody that declared that neither he nor his daughter was sick."
In America, any father who would drag his young daughter on a grueling trek through treacherous terrain over several days without water would be suspected of child endangerment, and the child would be placed in protective custody.
Jim Redhead, San Diego
..
To the editor: I give Cantú credit for his compassion for the human suffering he encountered in his short time as a Border Patrol agent. I would hope that all agents exhibit the same sensitivity and that they would be trained to treat migrants detained with human kindness.
However, I was struck by the idea that efforts to deter migrants have forced them to cross in "remote and dangerous areas." Isn't that what our Border Patrols are supposed to do — patrol the borders?
Marty Wilson, Whittier
Follow the Opinion section on Twitter @latimesopinion and Facebook
Our six-week newsletter will help you make the right decision for you and your property.
You may occasionally receive promotional content from the Los Angeles Times.