The 7-year-old girl who died in Border Patrol custody showed symptoms of dehydration. Experts say they were warning signs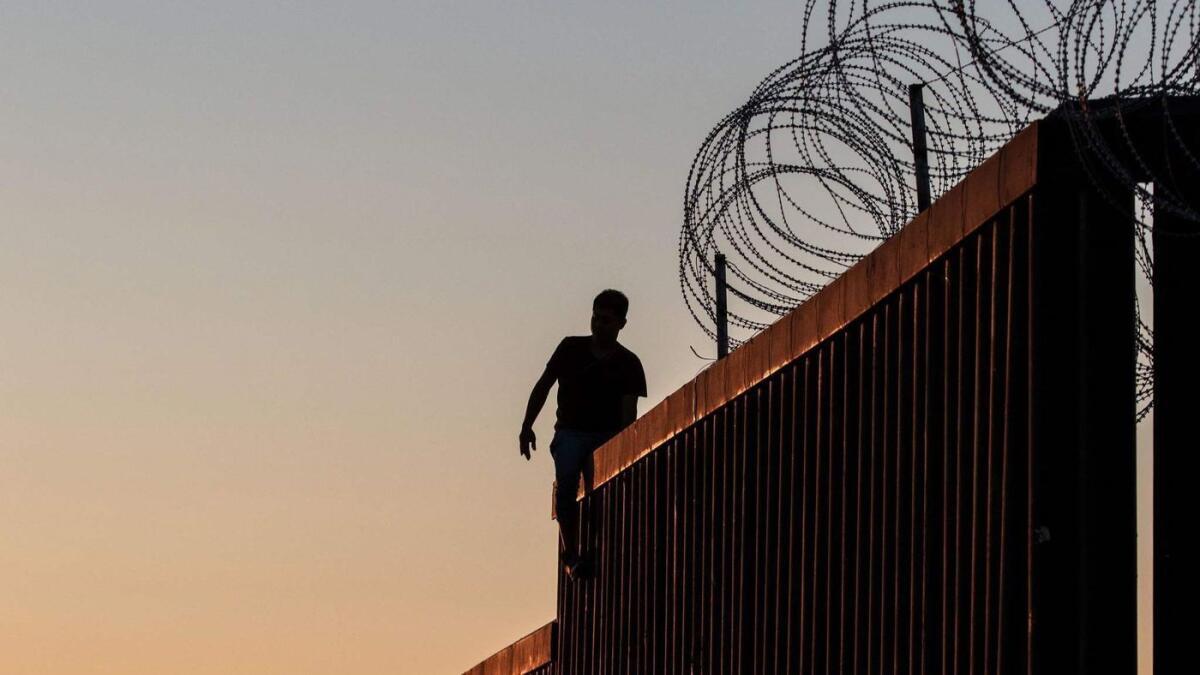 Whether migrants survive the treacherous desert trek that many take to enter the United States can come down to one crucial factor: the availability of water.
Dehydration is thought to be one of the biggest killers of the hundreds of people who die attempting the journey each year.
The tragic demise of a 7-year-old Guatemalan girl a week ago underscores the danger. According to details first made public this week, she was traveling with her father and scores of others who crossed a remote and especially dry part of New Mexico before turning themselves in to Border Patrol agents.
Details are still emerging about the case, which raise questions about whether immigration authorities ignored warning signs that she was in trouble.
They only sought medical help for the girl, who has been identified as Jakelin Caal by the Guatemalan foreign ministry, when she began vomiting 10 hours after being taken into custody. She was airlifted to a hospital, where she had a heart attack and could not be resuscitated.
Medical experts say that children are more vulnerable than adults to dehydration because they tend to lose fluids faster.
It is also harder to detect dehydration in children than it is in adults, they say, in part because children have a tougher time communicating their symptoms. As a result, it is incumbent on their caretakers to notice the early signs of dehydration. And because their immune systems are young, children are more susceptible to infections that might cause vomiting or diarrhea — leading to dehydration.
Dr. Heidi Schwarzwald, chief medical officer of pediatrics at Texas Children's Hospital Health Plan, said the first signs of dehydration can easily be confused with other medical issues.
"They could have a headache or increased heart rate," Schwarzwald said.
It could take hours before more definitive signs of dehydration become visible. By then, a child might start feeling dizzy and listless and begin to act irritable or tired.
Vomiting is a sign that a child is severally dehydrated. At that point, the child lacks not only water but also salt and is at risk of having seizures.
When the 7-year-old was first taken into custody at an outpost near the Antelope Wells border crossing, she showed no signs that she was sick, according to an intake form agents go over with migrants, which was obtained by the Associated Press.
About eight hours later, before being bused to the Border Patrol station in Lordsburg, N.M., the father told authorities that his daughter was vomiting, according to a Homeland Security official.
Officials called agents in Lordsburg asking them to have an emergency medical technician meet the bus when it arrived.
But the help didn't arrive until about 90 minutes later, the Homeland Security official said, and by that point, the girl had begun having seizures, her temperature had spiked to 105.9 degrees and she stopped breathing.
She was flown to Providence Children's Hospital in El Paso, where she later died.
Tests at the hospital showed the girl had sepsis shock, dehydration and exhaustion, a Customs and Border Protection official told reporters in a conference call Friday.
Customs and Border Protection, the parent agency of the Border Patrol, initially said the girl had not had food or water for several days, but on Friday officials said that the migrants were offered water at the base where they were first taken.
A Homeland Security official also told reporters that the girl's father had signed a form when he was first taken into custody that declared that neither he nor his daughter were sick. The official added that Border Patrol agents had screened the girl and other migrants.
Severe dehydration can be treated if a person receives fluids quickly, typically by an intravenous line. But if nothing is done, the person can begin to have seizures, which may indicate neurological damage. Organ failure, brain damage and death can soon follow.
Like many migrants who die of dehydration, the girl probably needed water long before her group made contact with the Border Patrol.
The number of migrants who died crossing the U.S.- Mexico border increased significantly during the 1990s, when the Border Patrol sought to deter them from making the journey by rerouting ports of entry from urban areas into more remote terrain — making the passage more dangerous.
Deaths have since plateaued at roughly a few hundred a year, even as the number of people entering the U.S. illegally is thought to have declined, immigrant rights groups say.
The International Organization for Migration reported that 412 migrants died trying to cross into the U.S. from Mexico in 2017, despite a 44% drop in apprehensions along the border between 2016 and 2017.
The Border Patrol reported 7,216 deaths between 1998 and 2017. But some immigrant rights groups believe that the actual number could be as high as 8,600, because the government only counts bodies its agents come into contact with.
Many migrants choose to cross through dangerous terrain — where aid is limited and temperatures soar to triple digits — because they are trying to avoid capture or trying to bypass the backlog of asylum seekers at busy ports of entry.
"It's hard to overstate how dangerous it is. It's absolutely deadly," said Justine Orlovsky-Schnitzler, a spokeswoman for the Tucson-based nonprofit group No More Deaths.
Eddie Canales, director of the South Texas Human Rights Center in the town of Falfurrias, said he worries the situation is bound to get worse.
"People are crossing from dangerous areas," he said. "I don't think it's going to stop anytime soon."
Several aid groups in Arizona, Texas and California place jugs of water for migrants along inhospitable desert paths.
The Border Patrol faces accusations that it has sought to thwart those efforts.
No More Deaths released a study in 2016 accompanied with videos that show Border Patrol agents kicking over and pouring out water jugs that had been left for migrants.
The report said that more than 3,586 gallon jugs of water left for migrants had been destroyed in an 800-square-mile area in southern Arizona between 2012 and 2015.
Border Patrol officials released a statement in January after the videos went viral, stating that agents in Tucson have been told not remove or destroy water, food or aid left in the desert.
"We do not condone or encourage destruction or tampering with any water or food caches," the statement said.
Follow me on Twitter @melissaetehad
Sign up for Essential California for news, features and recommendations from the L.A. Times and beyond in your inbox six days a week.
You may occasionally receive promotional content from the Los Angeles Times.