Brian Dozier on joining the Dodgers: 'You're going to get 100% from me'
He finally had a second to catch his breath, and catch up.
In the early afternoon, Brian Dozier had learned of his trade to the Dodgers and rushed to catch a flight from Minneapolis. In the early evening, he landed in Los Angeles, hopped into a car to Dodger Stadium, then turned on his phone, with a seemingly endless stream of text messages awaiting him.
"When you say Dodgers to people in Mississippi, it's a pretty big deal," Dozier said.
Dozier grew up in Mississippi, idolizing Chase Utley. On Tuesday afternoon, the locker next to Utley belonged to Logan Forsythe. By the evening, the Forsythe nameplate had been swapped for a Dozier nameplate, and Dozier walked into the Dodgers' clubhouse to find himself in the locker next to his childhood hero.
"I have to pinch myself a little bit," Dozier said.
So, yeah, Dozier was fired up to join the Dodgers, so much so he said "excited" or "exciting" four times within the first 70 seconds of his conversation with reporters after Tuesday night's 1-0 loss to the Milwaukee Brewers.
The first call Tuesday afternoon came from Andrew Friedman, the Dodgers' president of baseball operations. Players have 72 hours to report to a new team, but Friedman asked Dozier if he would consider hustling to Los Angeles for a game that would start in six hours.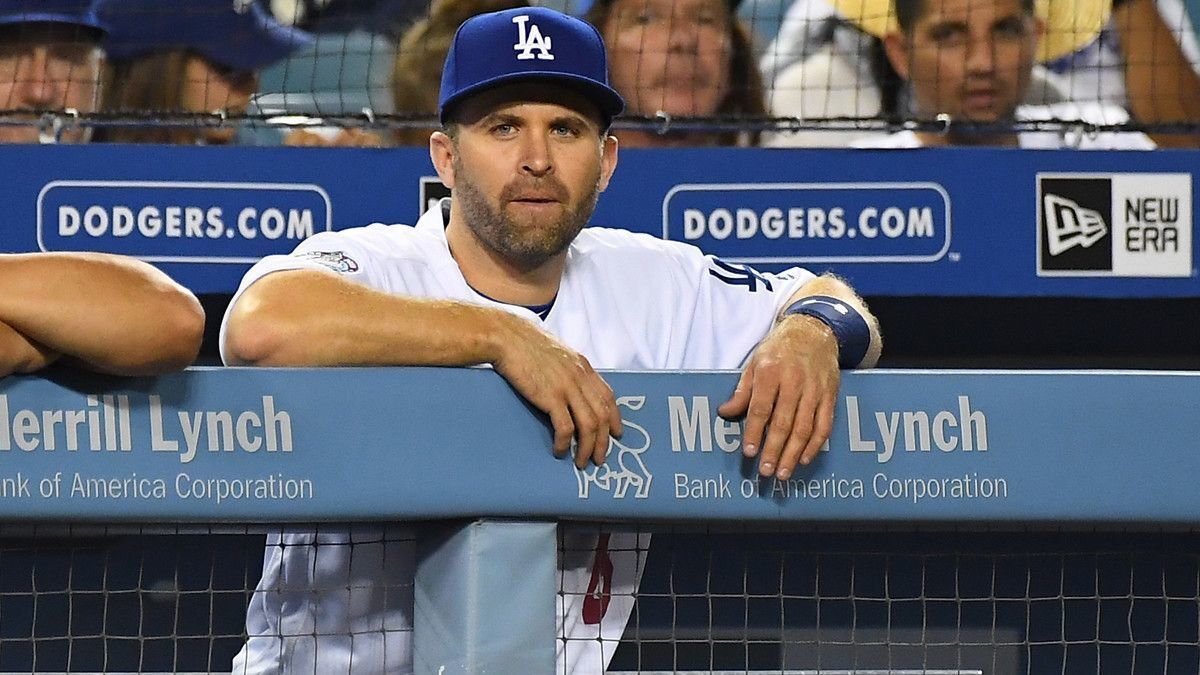 "Absolutely," Dozier said. "I don't like days off. No days off."
The second call came from Dodgers manager Dave Roberts, to talk about how he might use Dozier if he could get to Dodger Stadium in time, and to let Dozier know the Dodgers do not plan to play him every day. He'll start against left-handers and sometimes against right-handers; Roberts said Dozier would start Wednesday against Brewers right-hander Chase Anderson.
"You're going to get 100% from me, whether it's off the bench, playing every day, whatever the case may be," Dozier said. "I made sure he knew that. Whatever I can do to help this ballclub win and get to the postseason and have a chance to win the World Series, I'm all for it."
As the Dodgers searched for a second baseman in the winter of 2016-17, they targeted Dozier. When the Minnesota Twins balked at a one-on-trade for pitching prospect Jose DeLeon, the Dodgers pivoted to Plan B: trading DeLeon to the Tampa Bay Rays for Forsythe.
That deal did not work out well for either team. DeLeon had Tommy John surgery. Forsythe lost his job. And, in the final hour before Tuesday's trade deadline, the Dodgers finally got Dozier from the Twins.
"I think this trade has been going on for about two years now," Dozier said.
The Dodgers played their shortest game of the season, at 2 hours 17 minutes. So when Dozier arrived at Dodger Stadium around 9 p.m., the game was all but over. He changed into uniform, stretched — he would have pinch-run had Matt Kemp reached base in the ninth inning — and joined his new teammates in the dugout.
They might not find Dozier's name in the box scores, but the good people of Mississippi still are plenty excited about Tuesday's events. And, really, just how many text messages did he get?
"Hundreds," he said. "Probably reaching thousands."
Follow Bill Shaikin on Twitter @BillShaikin
Get our Dodgers Dugout newsletter for insights, news and much more.
You may occasionally receive promotional content from the Los Angeles Times.