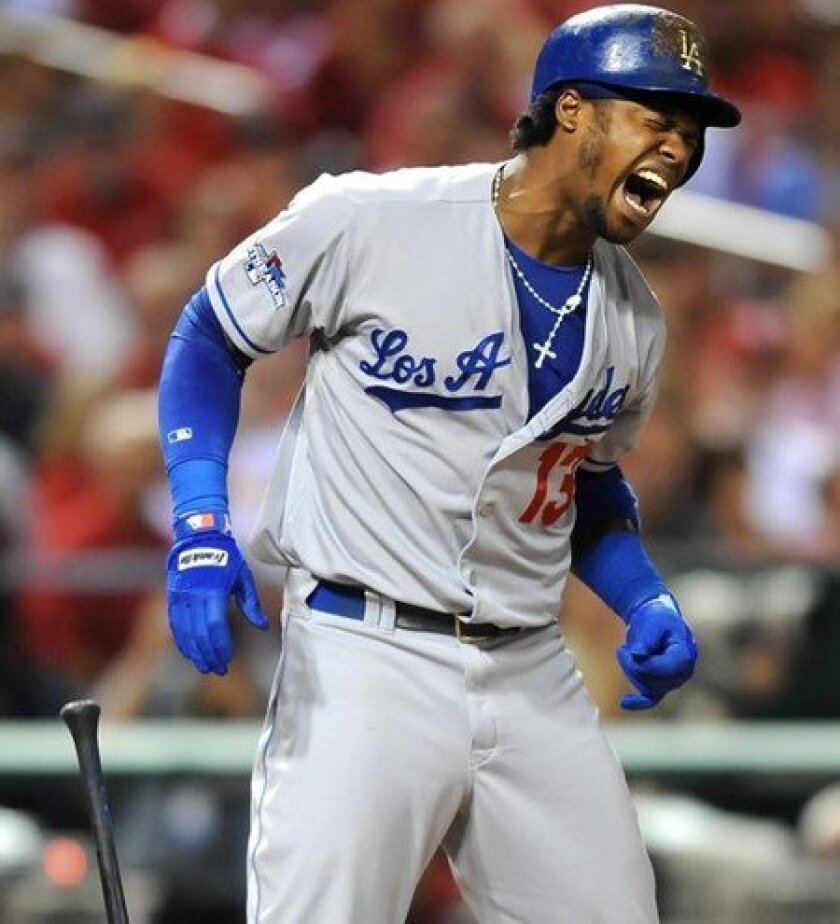 ST. LOUIS -- The Dodgers scratched shortstop Hanley Ramirez as well as center fielder Andre Ethier from their lineup for Game 2 of the National League Championship Series on Saturday.
Ramirez has bruised ribs after being hit by a pitch in the first inning of Game 1 on Friday night.
Dodgers Manager Don Mattingly said Ramirez did not have X-rays on Friday but might do so when the team returns to Los Angeles after Saturday's game.
Ramirez, who is also playing with an irritated nerve that causes discomfort in his back, played all 13 innings of the 3-2 loss in Game 1. The Dodgers included him in their original lineup Saturday, then scratched him.
"He's sore, and he's moving slow," Mattingly said.
Ethier started Friday, for the first time since Sept. 13, but he limped out of the clubhouse with a team doctor after the game. Mattingly said X-rays on Ethier's sore left ankle were negative.
Nick Punto will start at shortstop for Ramirez with Skip Schumaker in center field in place of Ethier.
---